It is Bobcats on the Bus Time! Our staff is so excited to get out in the community to spread some Holiday Cheer! Check the schedule for a stop closest to you and be treated to some classic caroling.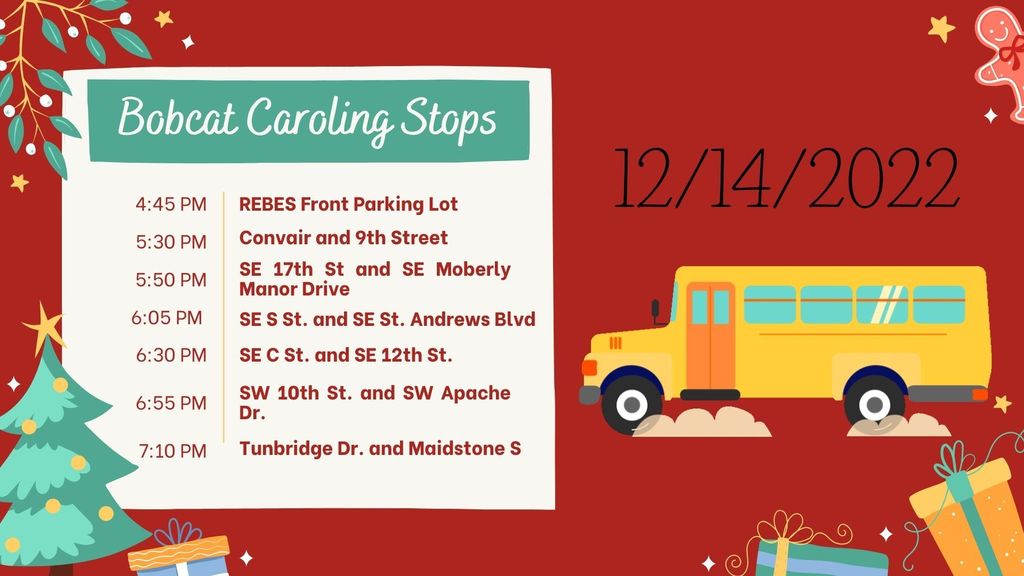 Spirit Week will be held next week Oct. 31 - Nov. 4th. Let's show that Bobcat Spirit!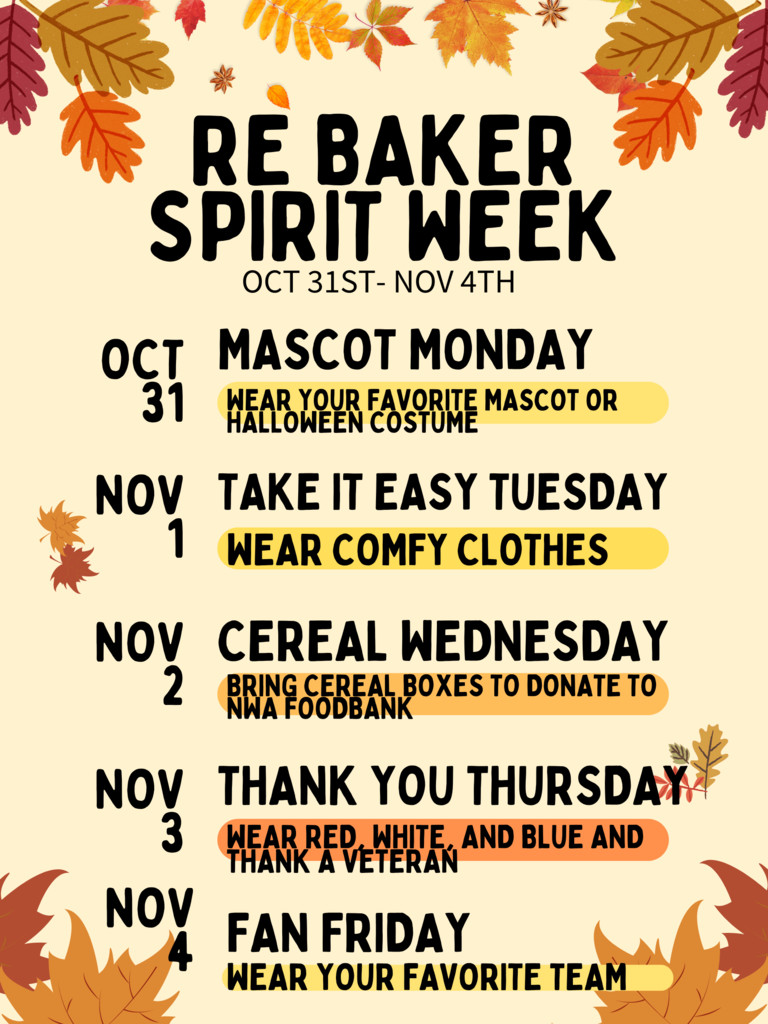 In honor of one of our Bobcats and Rett Syndrome Awareness month, we are encouraging all staff and students to wear purple on Monday, October 10th. TiaMarie is a fourth grader at REBES and was diagnosed with Rett Syndrome at a year and a half. Rett Syndrome is a rare genetic disorder that predominantly affects girls. It is a neurological disorder that affects the brain and the nervous system. Rett Syndrome is caused by a random mutation/deletion on the MECP2 gene. The gene can mutate/delete in different spots on the chromosome causing each and every single girl (and in rarer cases boys) who are diagnosed all unique and completely different. To find out more about Rett Syndrome and how you support the efforts to spread awareness visit
www.rettsyndrome.org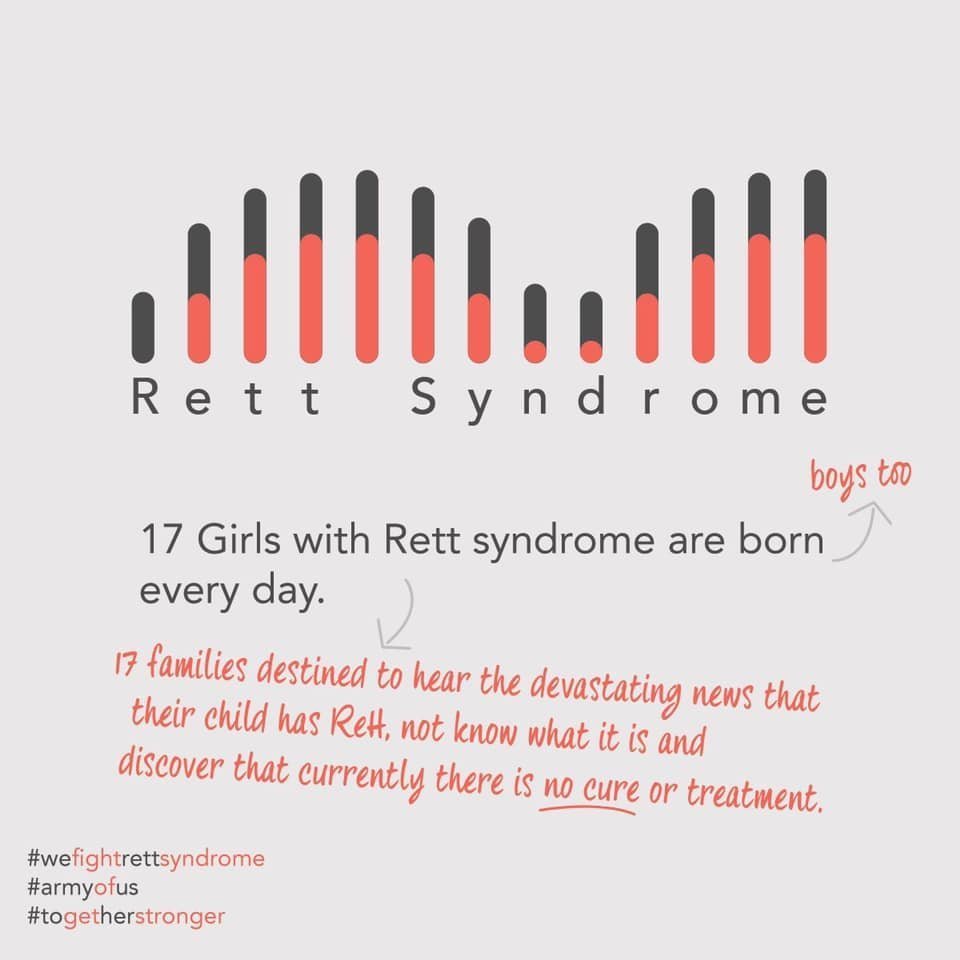 It's REBES PTO Spirit Week at Marco's Pizza 9/26 - 9/30! Each student has decorated a pizza box in art class for your order. Marco's Pizza will use your child's box when you order a pizza. Marco's has asked us to spread the ordering of pizzas out throughout the week, but if you are a family with multiple children, you can order all the pizzas on one day or night. The suggested schedule for each grade is as follows: Monday : Kindergarten and First Grade Tuesday: Second Grade Wednesday: Third Grade Thursday: Fourth Friday: Open for orders that were missed during the week. Place orders between 11am-10pm Monday thru Friday this week by calling Marco's at 479.268.5422. Be sure to mention your order is for R.E. Baker, then tell them your child's name and his/her teacher.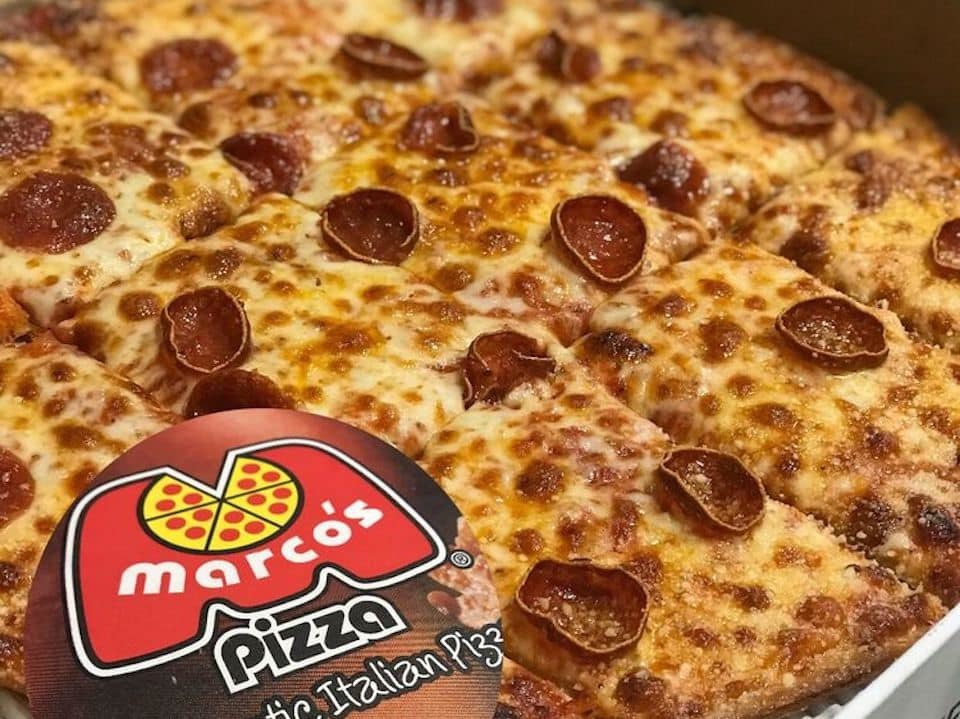 Remember! Students are charged when they eat from the cafeteria. Breakfast costs $2.05 each day, and lunch costs $2.85 (K-6) or $3.05 (7-12) each day. Visit bentonville.familyportal.cloud to add money or click "Apply for Benefits" to find out if your family is eligible for free and reduced price meals.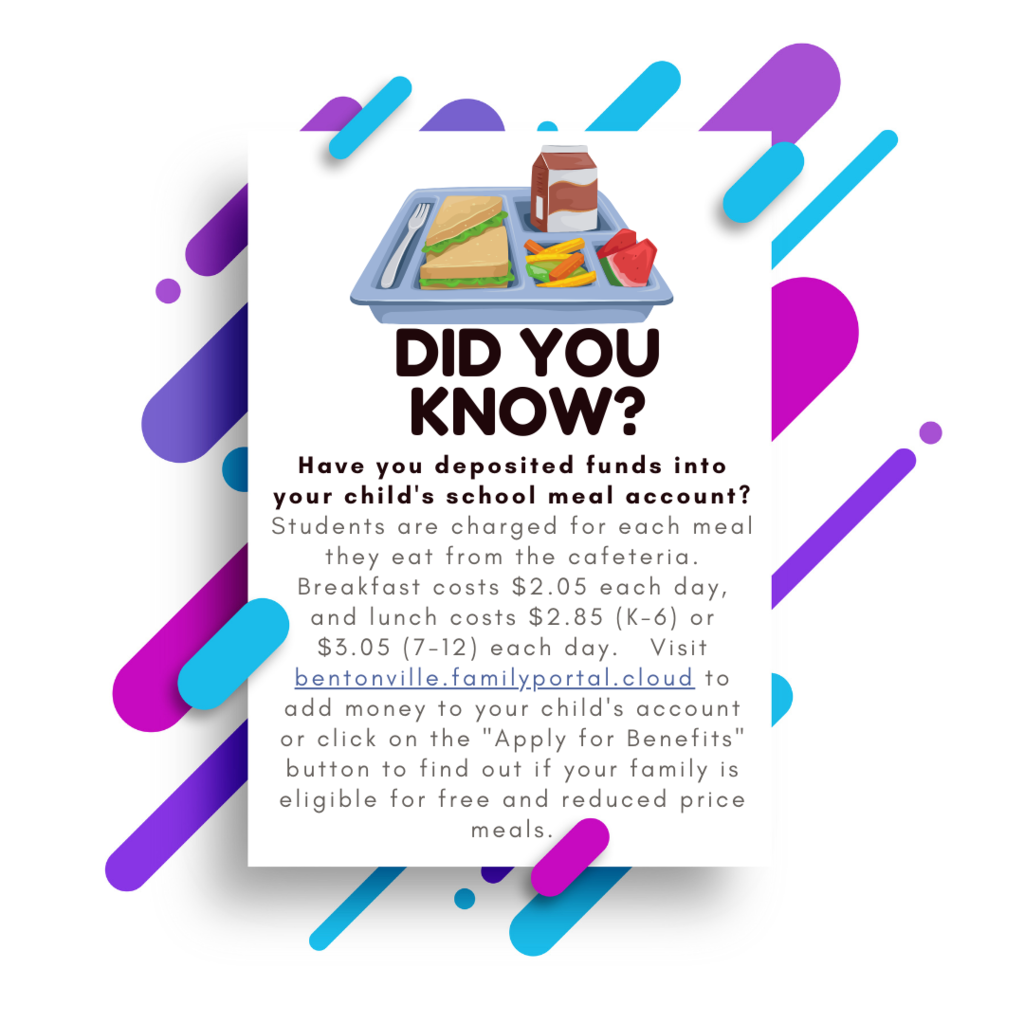 We are so excited to see all of our new and returning Bobcats in grades first through fourth at Open House on Aug. 11th.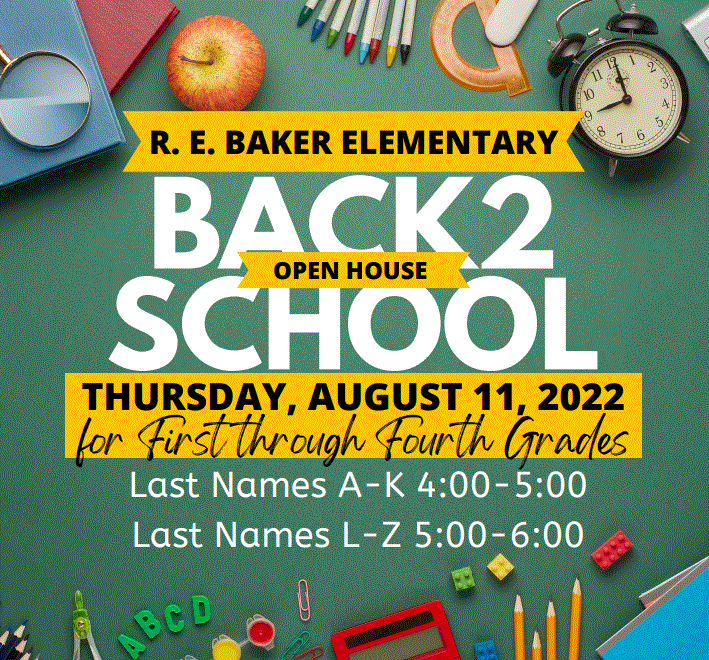 Who is ready for Kindergarten? We are so excited to meet all of our new Bobcats at Kindergarten Open House!