Lots of fun to kick off our week together next week, Owls! 💙🦹‍♀️🦸‍♂️
We hope all of our owls have enjoyed this beautiful snow day. School is back in session tomorrow. 💙 Our Goodies with Grownups for students whose first initial of their last name is H-M is tomorrow from 7:00-7:30 am. K-1 students - remember to bring your Chromebook chargers back to school. 🦉 Our 100th day of school is now Monday, Jan. 30th.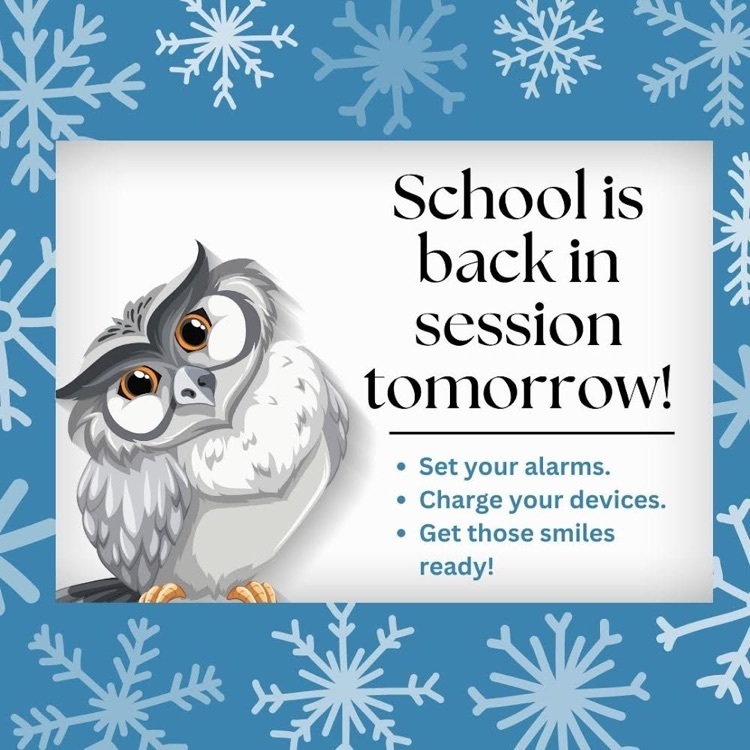 Some of our sweet students in Girl Scout Troop 5405 donated soft drinks and water to our ESE staff yesterday as one of their "acts of kindness." This same Girl Scout Troop also made a large donation of food items to complete our holiday meal baskets for some of our ESE families.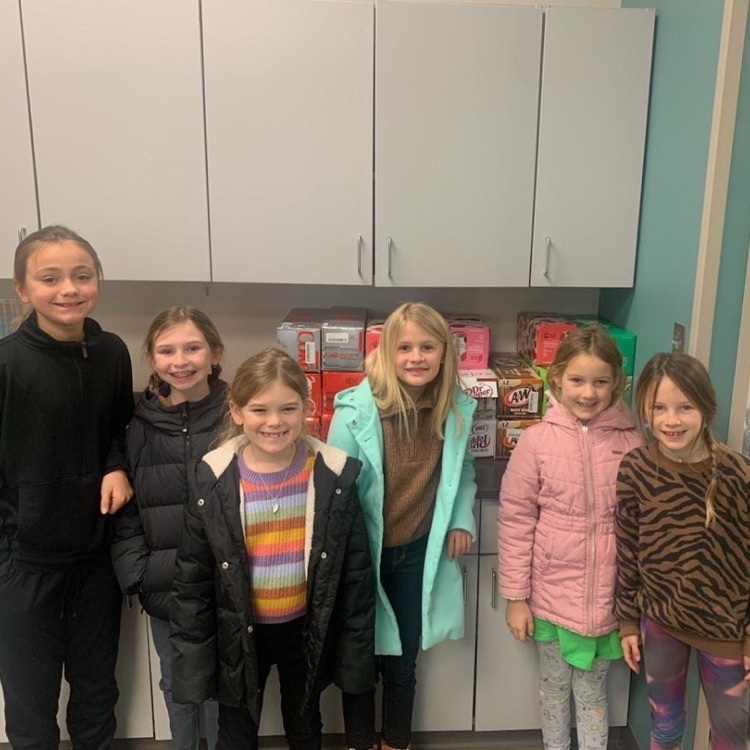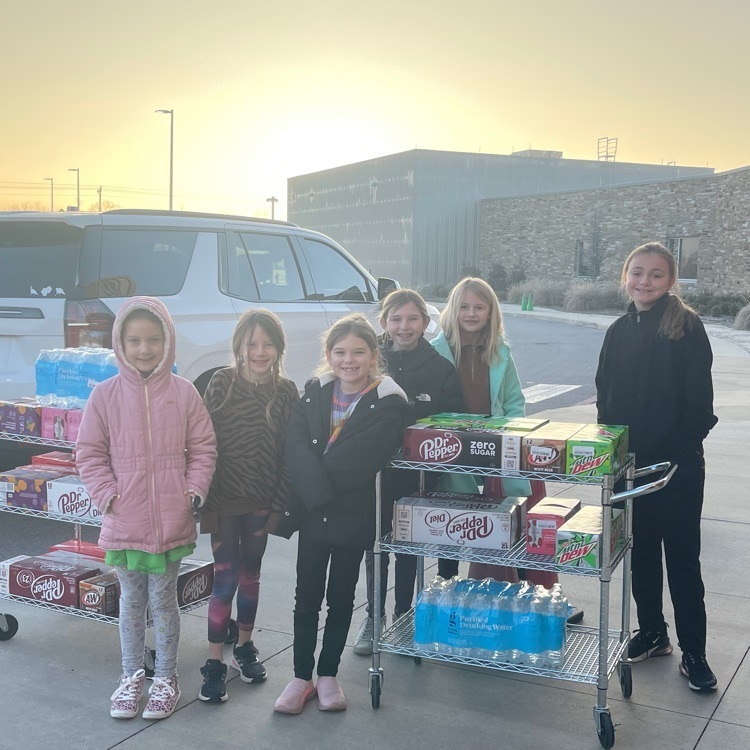 Super Readers commence! It's time for our Students vs Staff Reading challenge. Bookmarks are being sent home with students today. Let the fun begin. 📖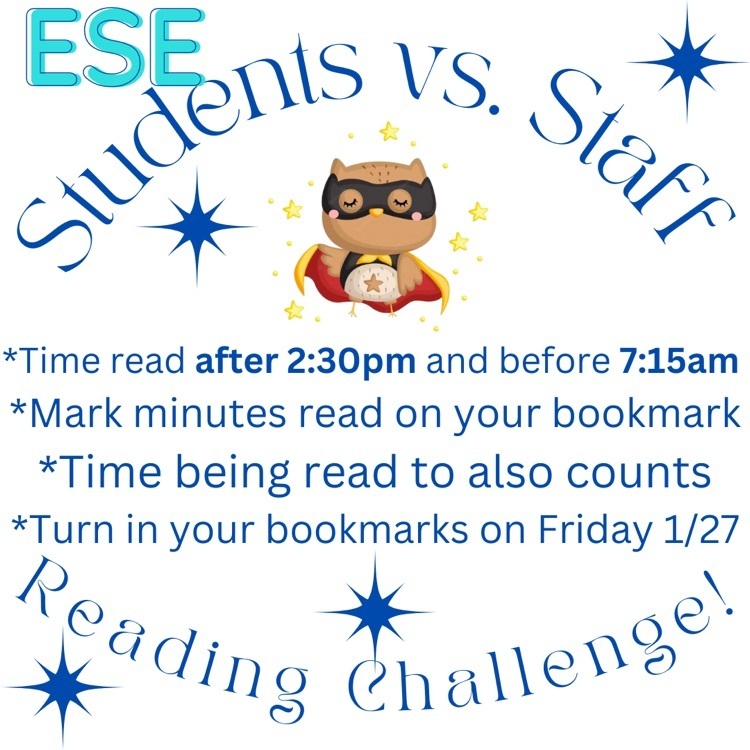 A huge shout out to Grayson! Grayson made Evening Star Elementary as well as his mom and dad proud this weekend. He placed 8th out of 48 3rd through 8th graders in the Benton County Spelling Bee. Way to SOAR little owl!!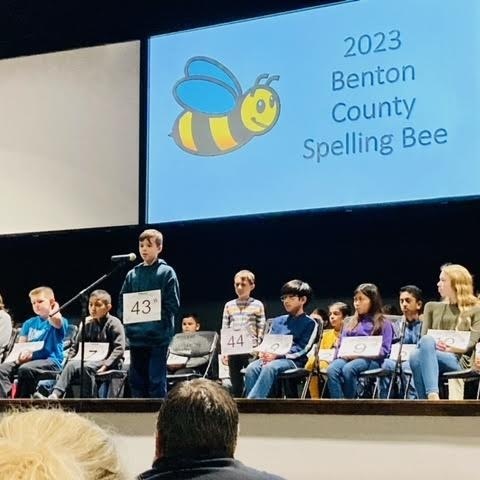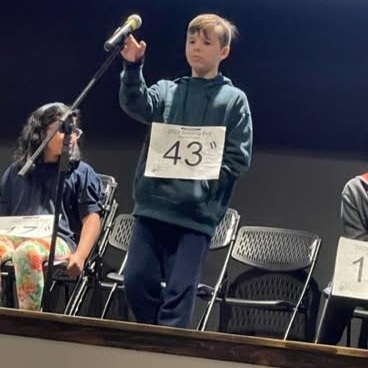 Earlier this week, students in Mrs. Stacey's class had fun building background knowledge for a science unit on animal adaptations: blubber hands! 🤗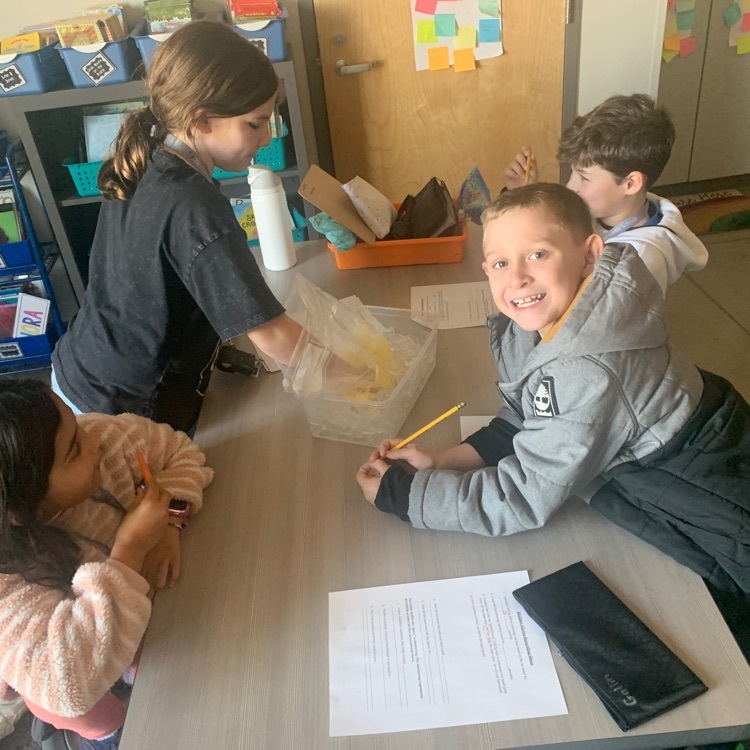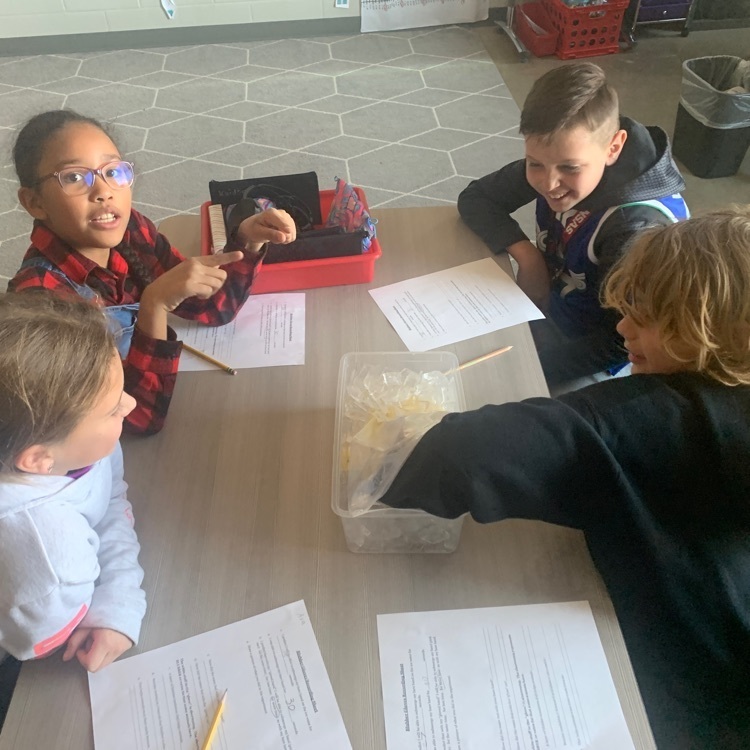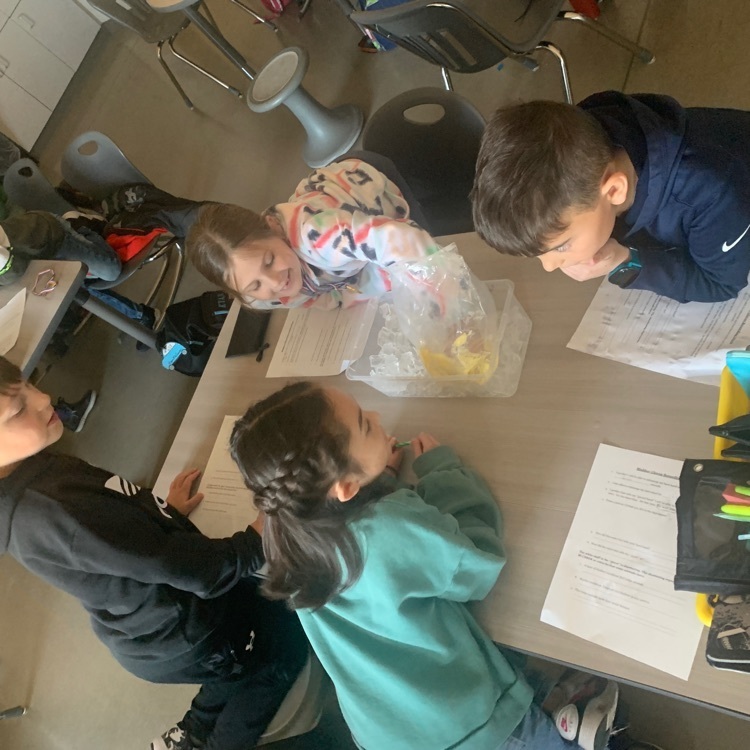 We held our annual 4th grade ESE Spelling Bee right before winner break. Please join me in congratulating our top three winners - Grayson (1st), Rorie (2nd), and Emery (3rd) as well as all of our other Spelling Bee participants. The Benton County Spelling Bee is Saturday, January 21st at the Flagstone Church in Bentonville. Let's all wish them well! 📣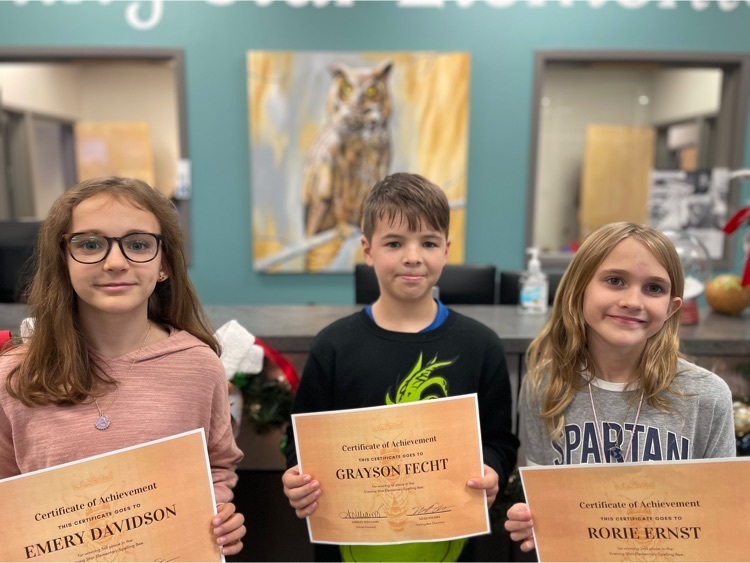 Check out these WISE owls who received a positive office referral! Join us in giving them a shout out. 📣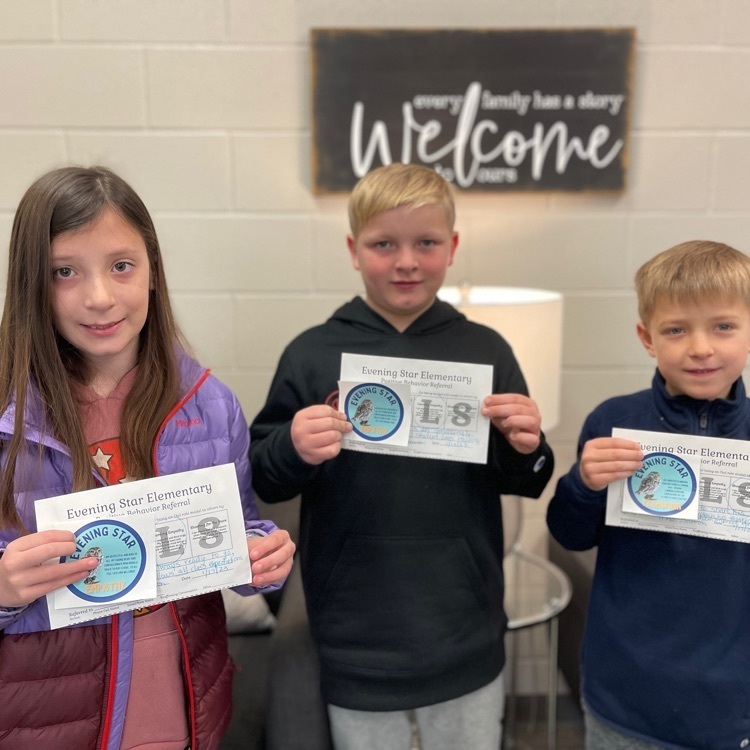 This morning our Exploration Station was a hopping place with 4th-graders reading to kindergartners and others working with our Vex Go Robotics!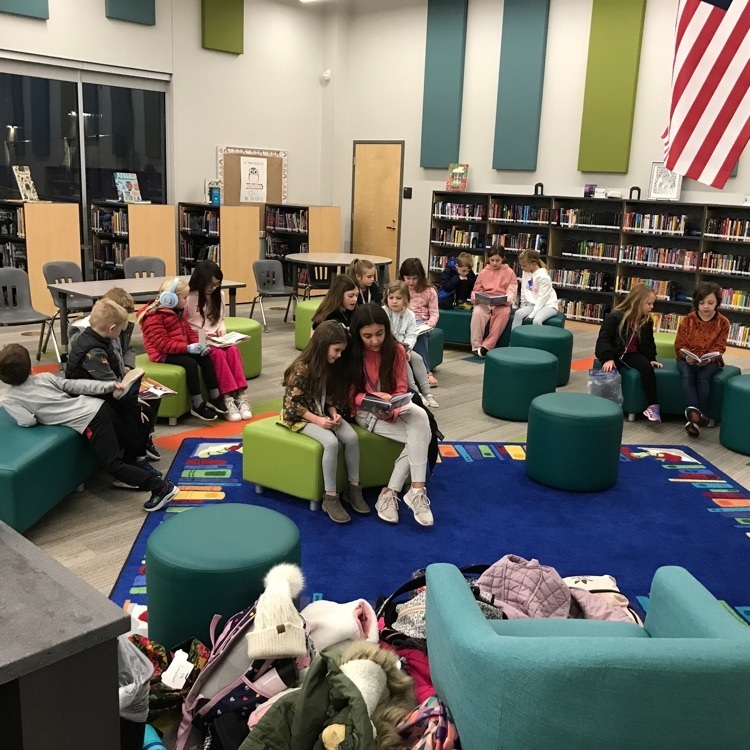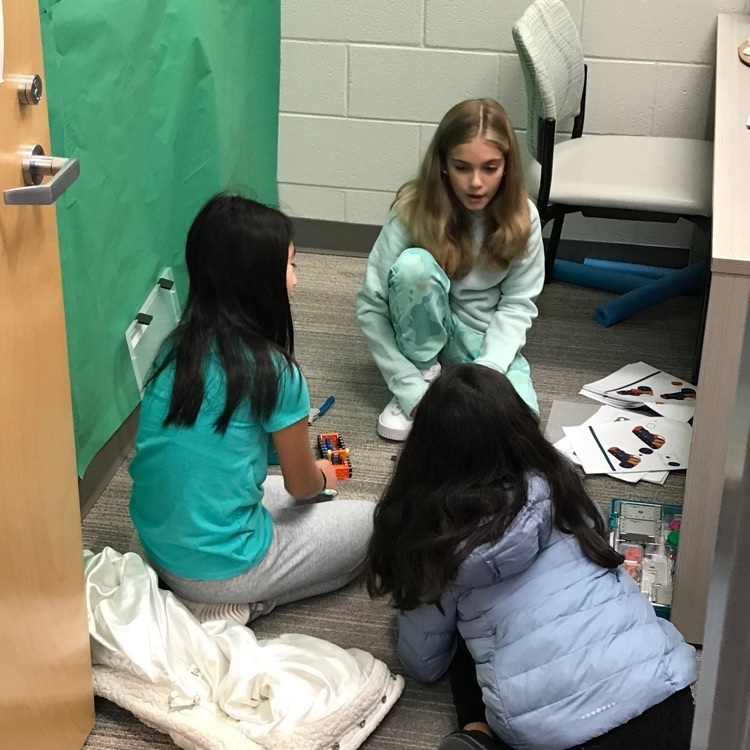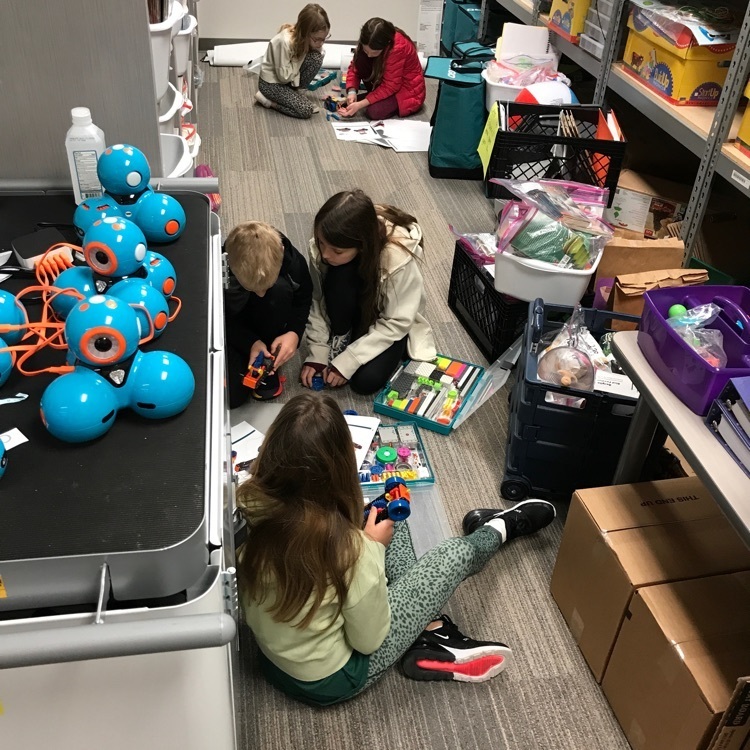 Everything is Awesome! At Evening Star we are living the DREAM because everyone is part of our TEAM. Our Owls and our float looked pretty COOL in the Bentonville parade.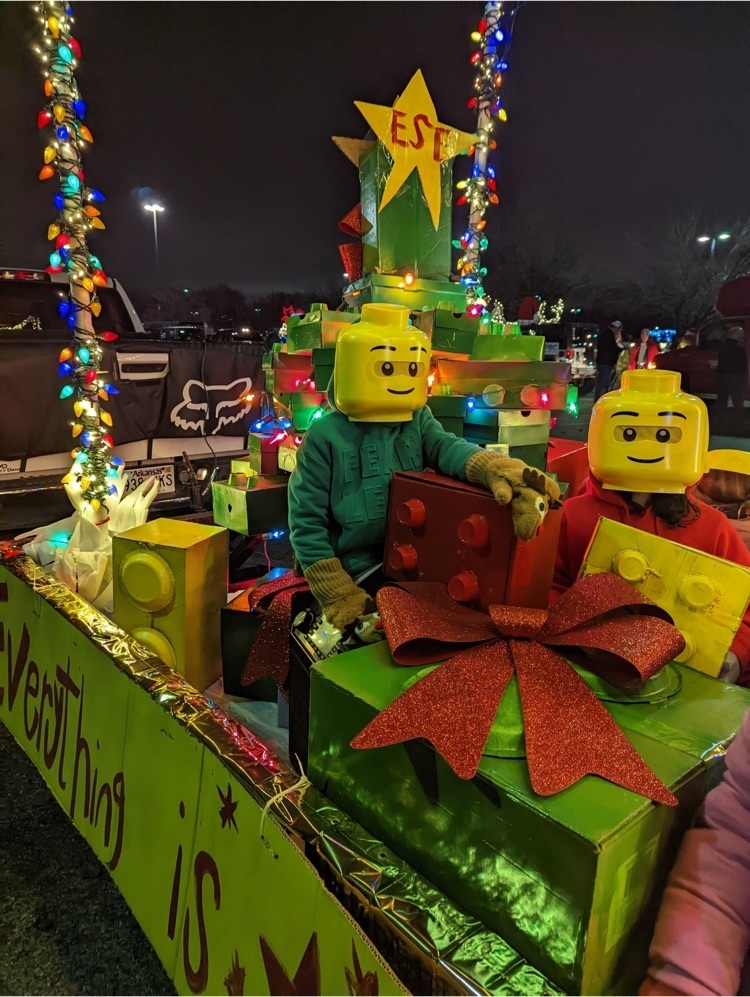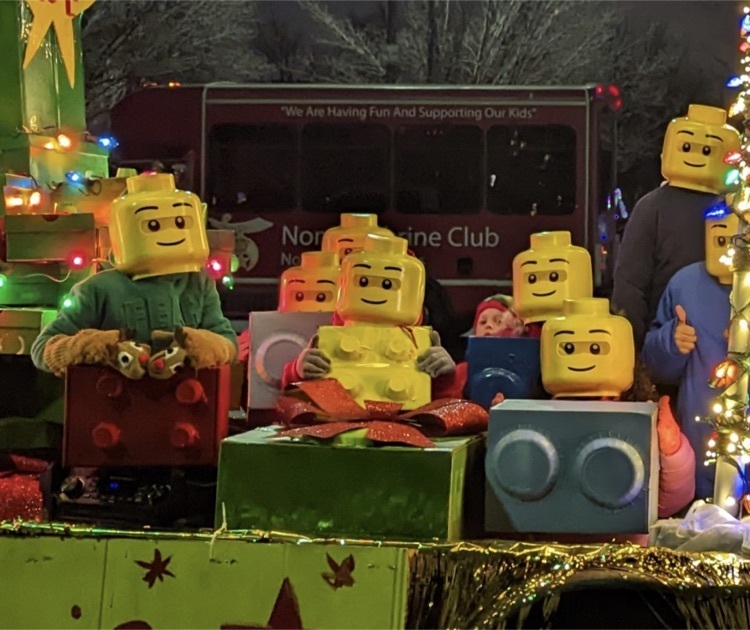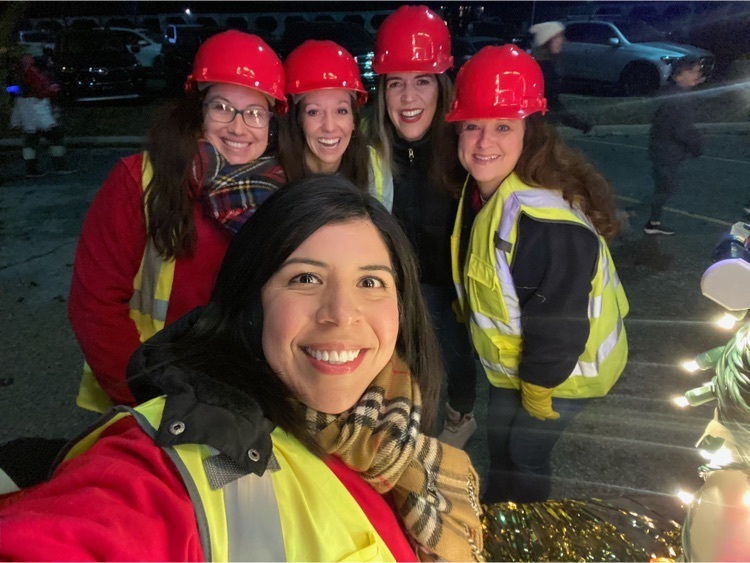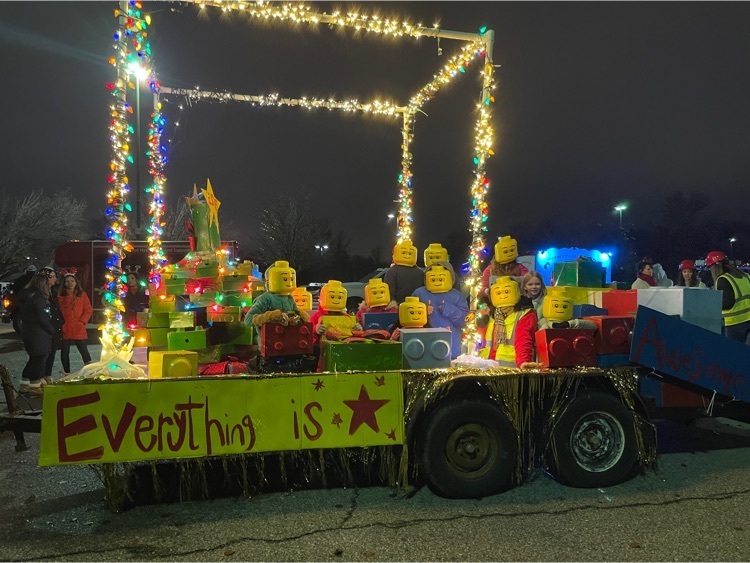 Before Thanksgiving break, the Men's Razorback Hockey team worked with our PE Coaches to teach our little owls a few basic hockey skills. They shared this was the best time they have had in a long time and that all of our students were so very respectful. They would like to invite you and your family to join them at the Jones Center this Friday at 7:30 pm. Wear your favorite ESE gear as the Ice Hogs take on ETBU. Let's go HOGS! 🐗#BentonvilleSchools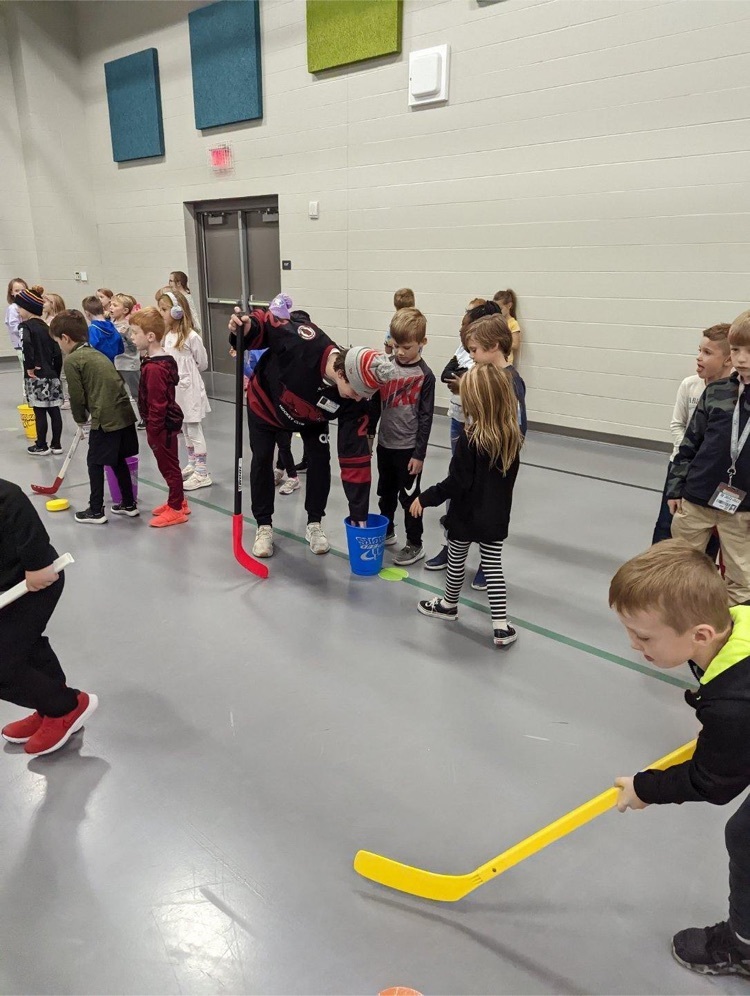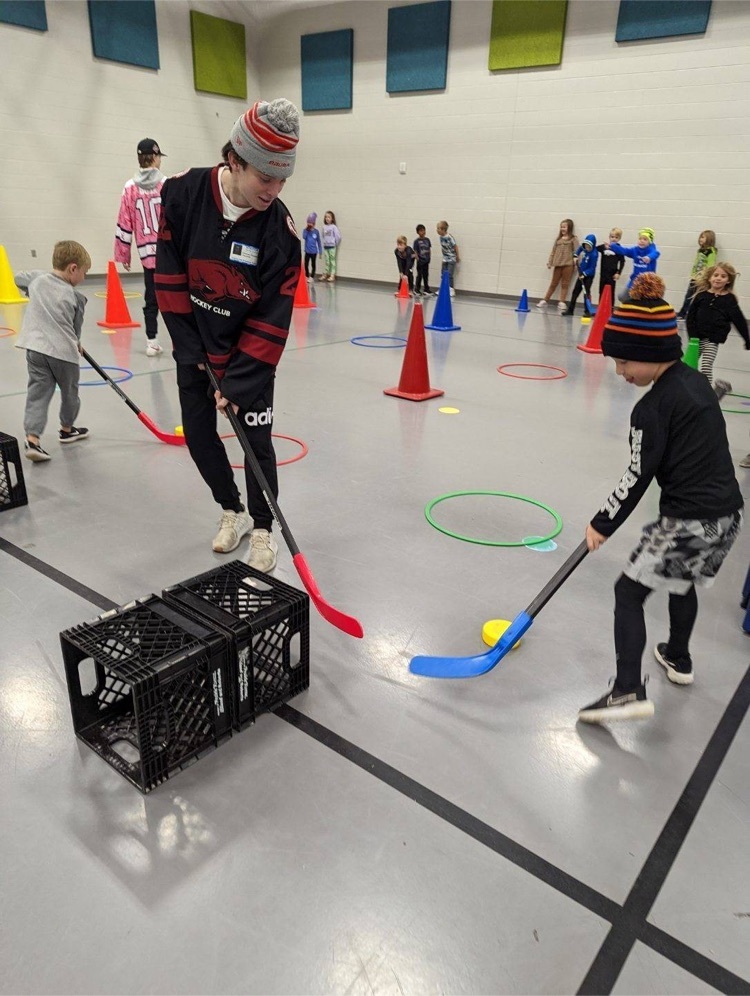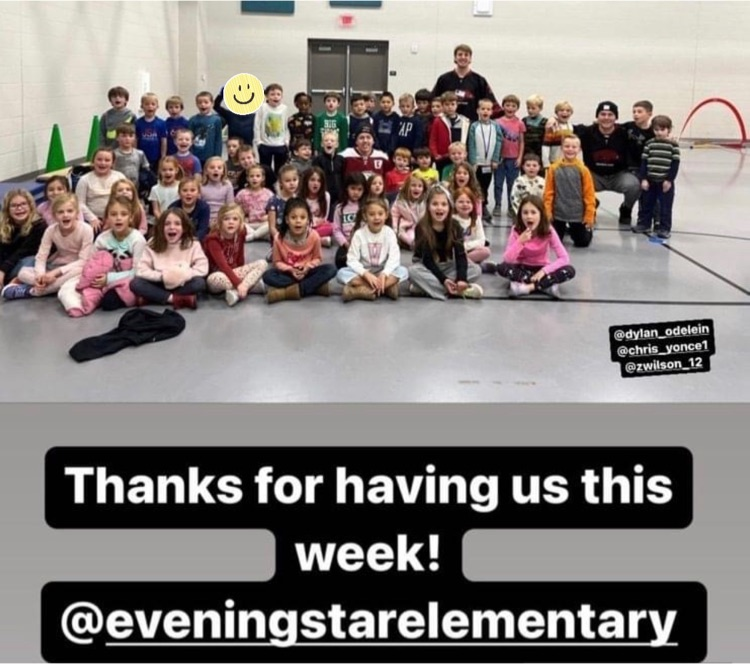 ESE Gives Back - Thank you to Clear View Enterprise - James Thompson & Larry Singleton for smoking & donating turkeys. Thank you to Mrs. Moll for facilitating our Thanksgiving Gives Back. Your hard work provided numerous families with a complete meal and more for Thanksgiving. Leila Burkert, every year you do an amazing job coordinating our Gives Back and loving our families. A big thank you to our counselors, Ms. Kaufmann & Mrs. Gaskin for delivering food to our families and coordinating pick up times. To all of our families who donated food, THANK YOU! From our family to yours, Happy Thanksgiving! 🦃 💙🦉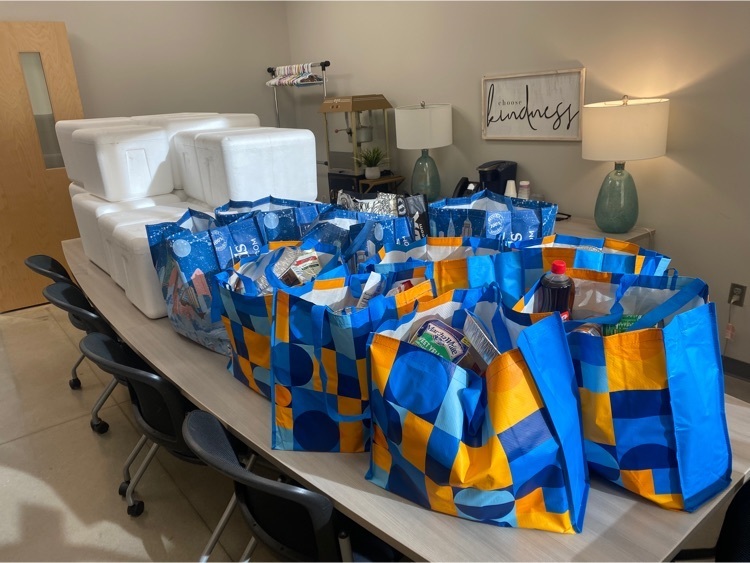 The Greater Bentonville Area Chamber of Commerce is preparing for their annual Teacher of the Year Awards. This event offers school personnel, students, parents, local businesses and organizations the opportunity to thank and celebrate teachers and show support for the Bentonville Schools. The deadline to submit nominations is Friday, December 2nd. Submit nominations here:
https://airtable.com/shrfJmJedAU6Kleij
Today, we celebrate two ESE students and their remarkable accomplishments in literacy. Keep soaring, owls! 📚🦉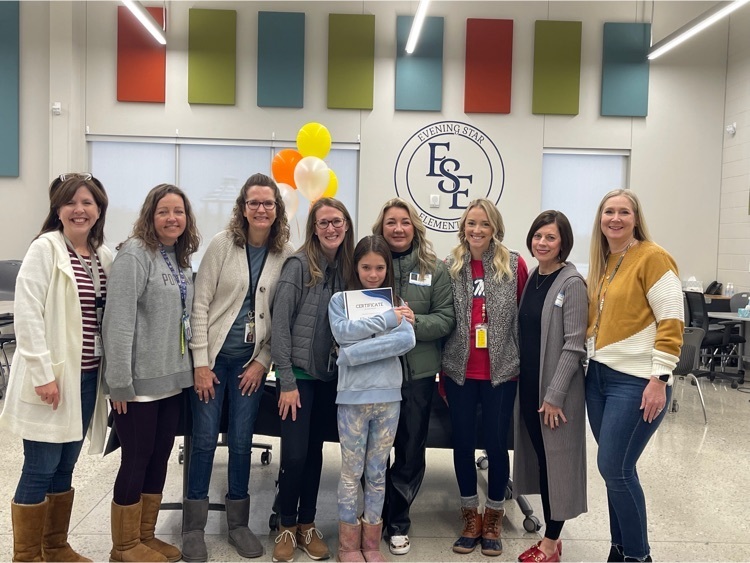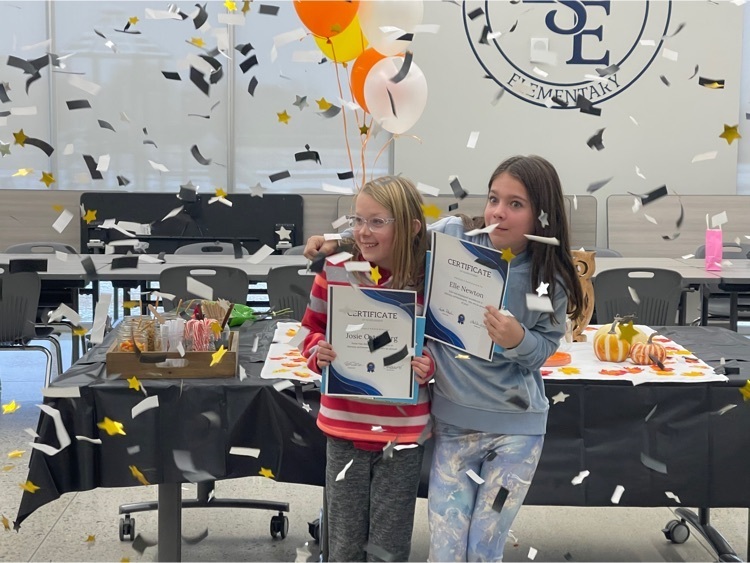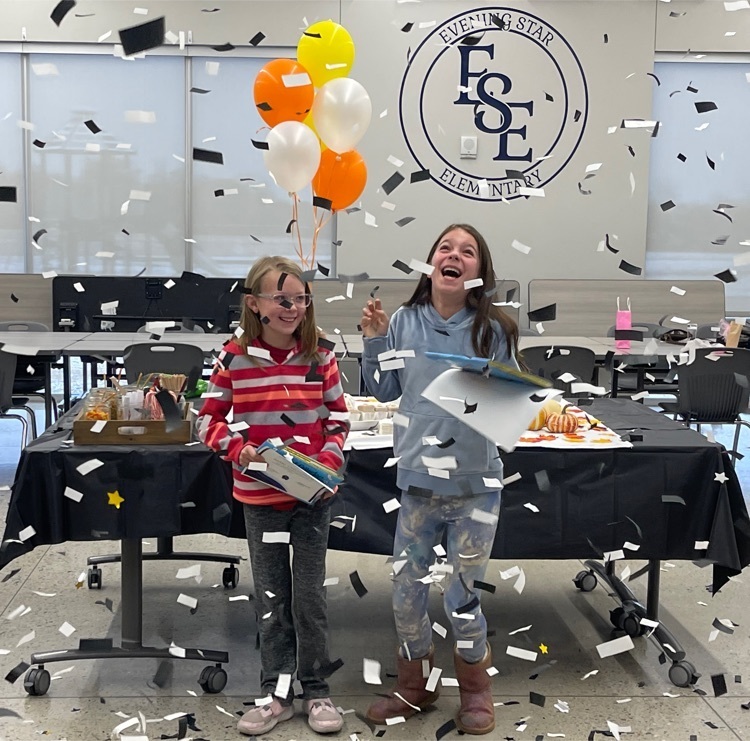 Our ESE Family would like to recognize and celebrate one of our very own ESE staff members - Coach LaRocco - on Veterans Day. Thank you for your service, Coach!
https://tinyurl.com/4upwwz7w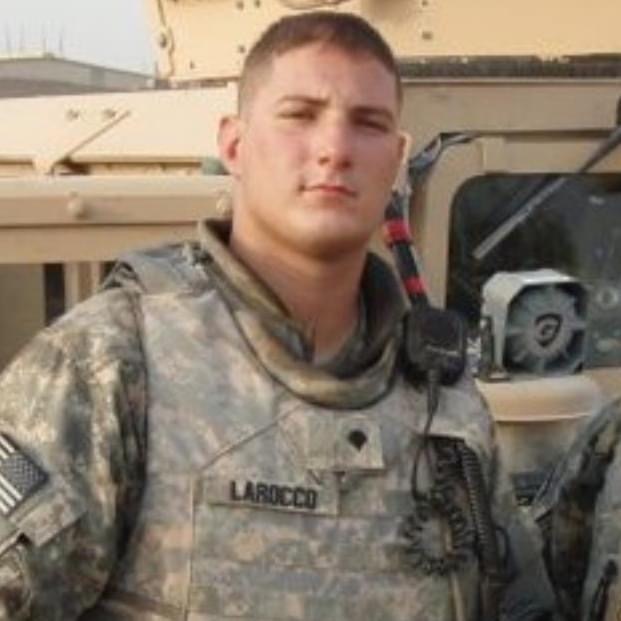 Our 3rd Grade students participated in a community outreach project on Tuesday. They visited the VA hospital in Fayetteville, the Bungalows retirement home in Springdale, the Meadows, and the Village on the Park retirement communities in Bentonville. Students sang and delivered their "homemade" cards and letters to the residents. Many of our Veterans were touched and appreciated the beautiful songs our little owls sang. Here are a few snippets of their sweet voices:
https://tinyurl.com/4h4tnfd8
This week we celebrate our ESE School Psychology Specialist, Celesta Carroway. We are incredibly thankful for her and her expertise.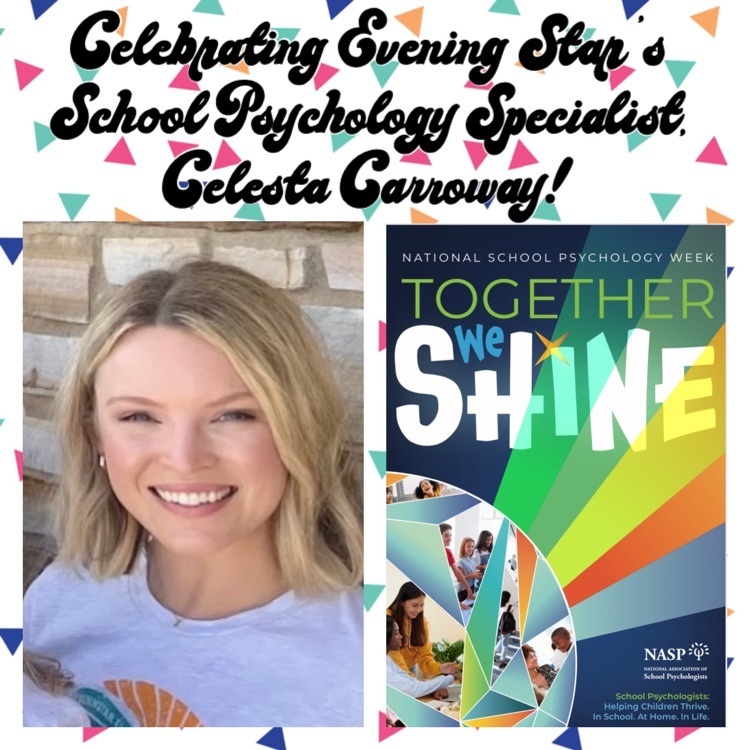 Our ice cream social was so much fun for kids and adults alike! 🍦💙🦉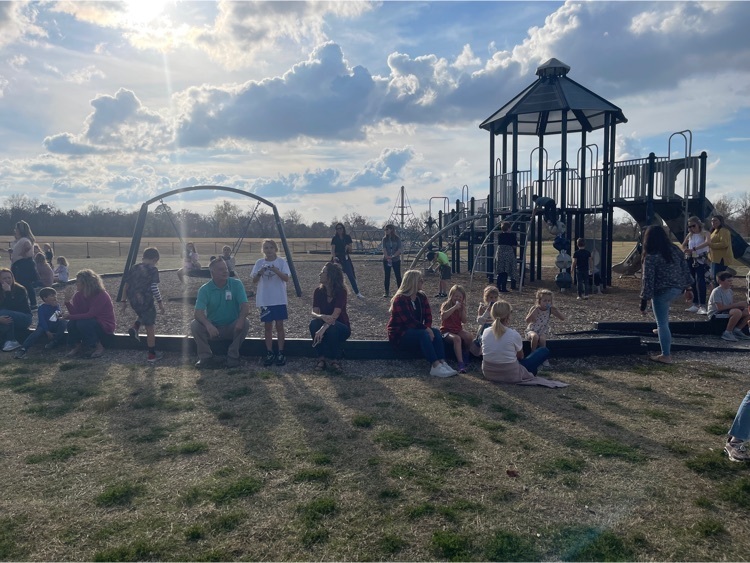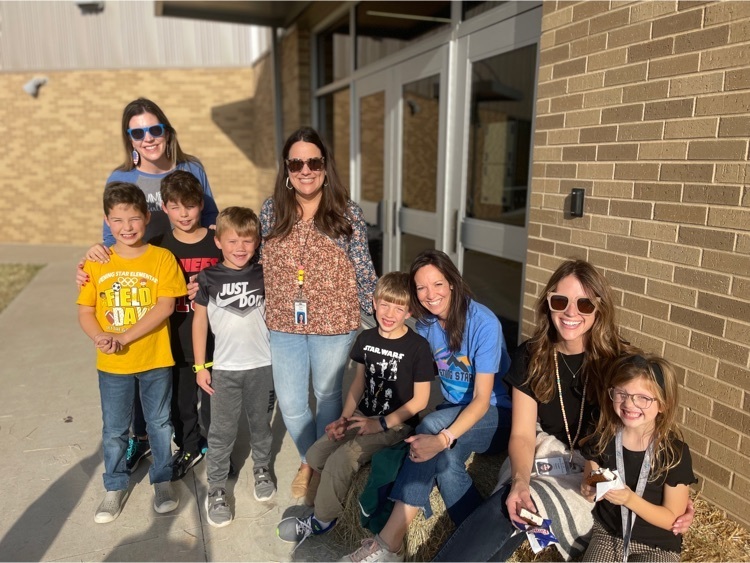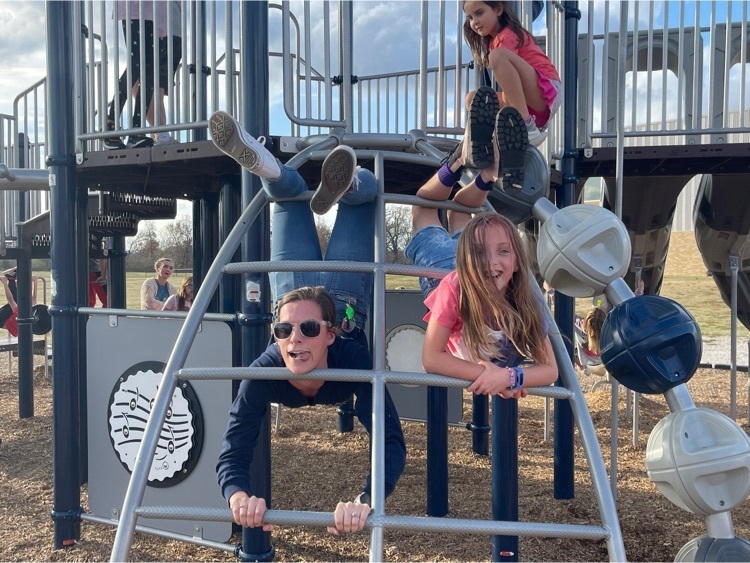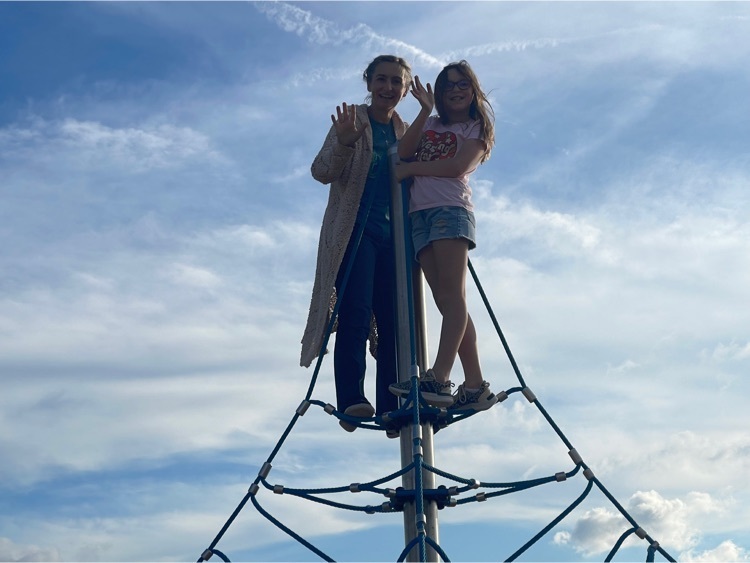 Evening Star Elementary - Choose Love Movement 2022. 💙🦉