Say hello to your Arkansas Gatorade Player of the Year for ladies' soccer! Kate Carter is a rising senior at Bentonville West High and a member of the Arkansas State Championship soccer team there. She recently was awarded the coveted Gatorade honor and joins an incredible lineup of previous winners, including Morgan Andrews, Peyton Manning and LeBron James. After her senior year, Kate will play for the University of Arkansas. #whereexcellencelives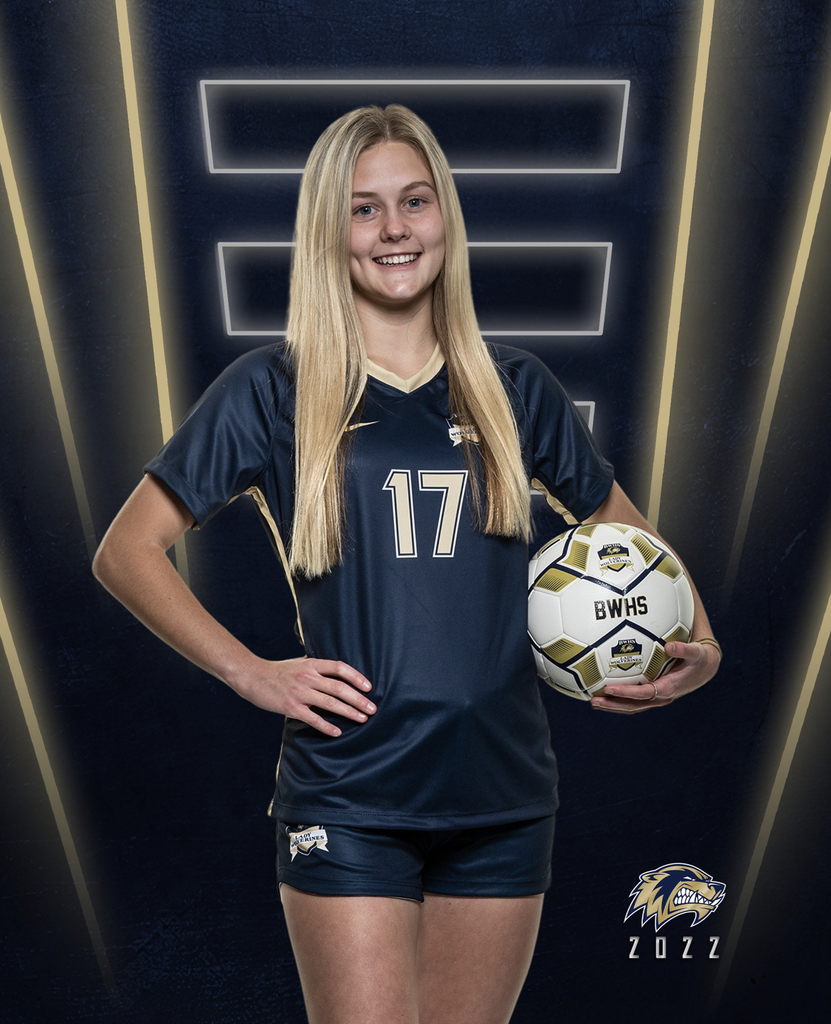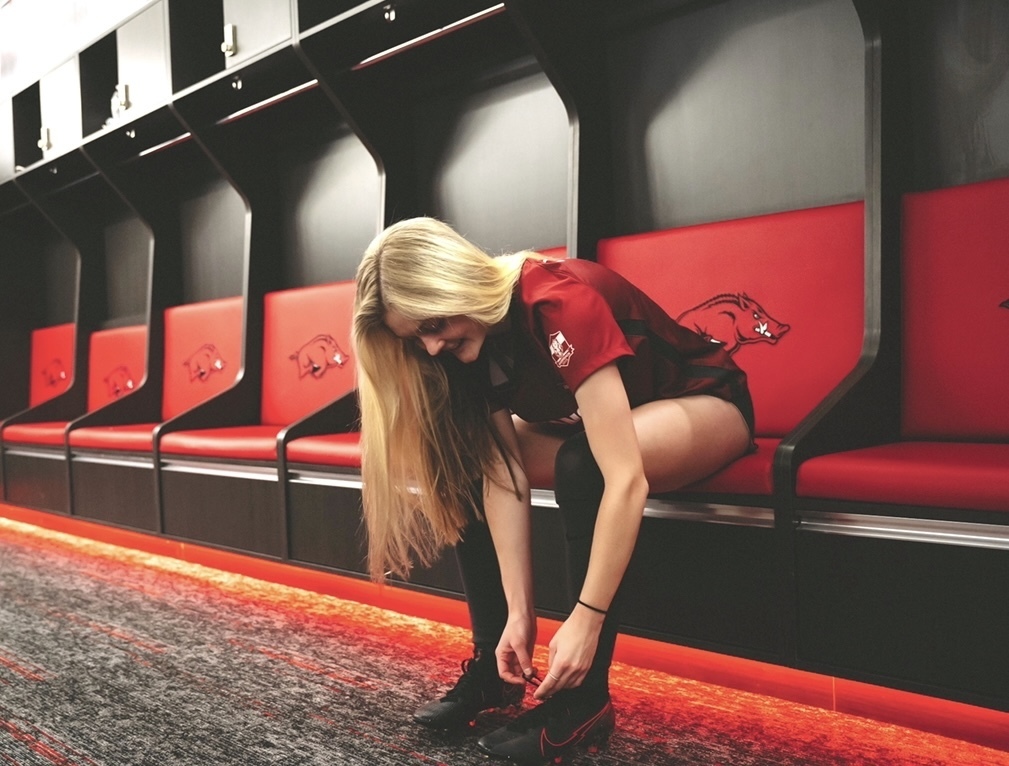 Join us in congratulating Josh Vest, the new principal at Cooper Elementary! Josh previously served as principal at Gateway in our district and has been with Bentonville Schools for 12 years. You might not have met Josh yet, but we bet you've heard him! Or at least his work! He's composed music for some of the biggest brands in the world, including Burger King, Levi's and Infiniti. His greatest accomplishment, however, is his beautiful family. He's married to Becca, and they have two awesome kids, Croxton and Ella Jane. Congratulations, Josh!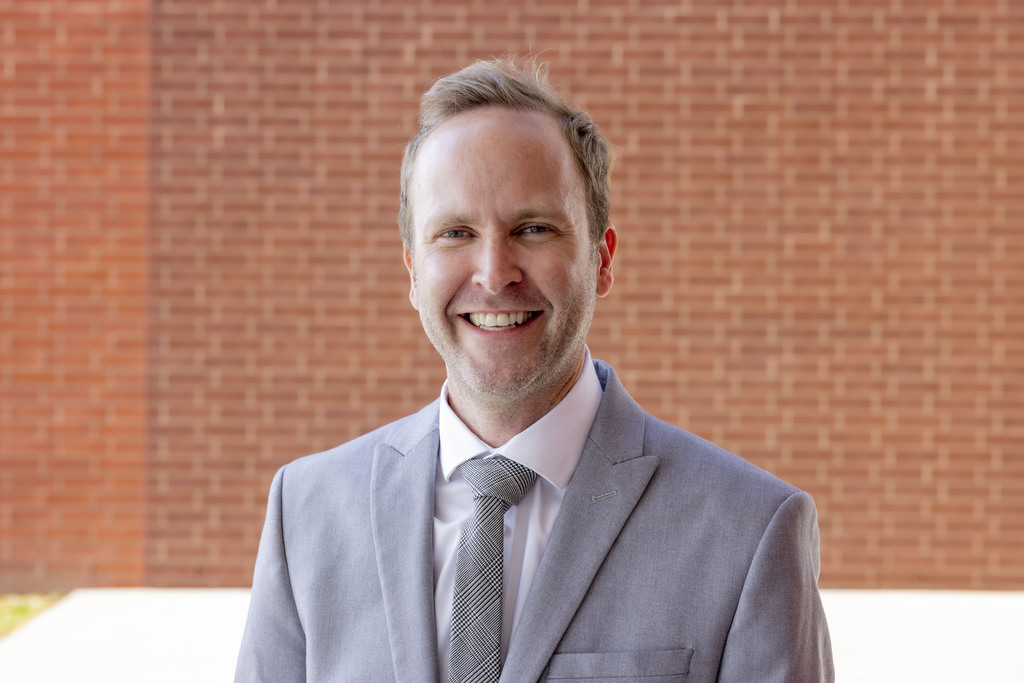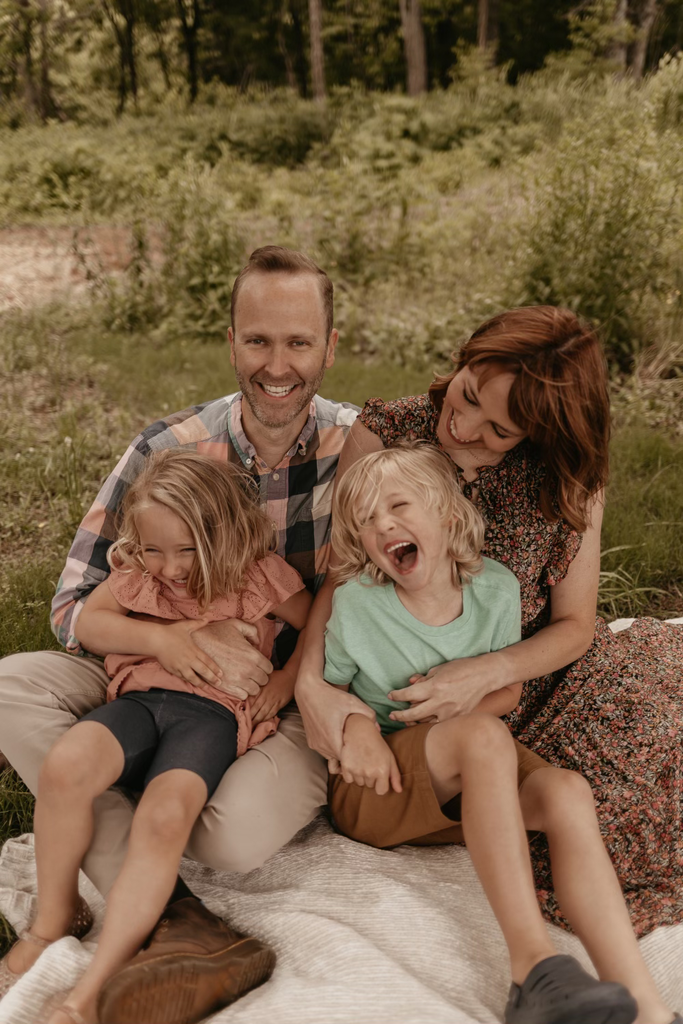 Kristin Philhower has been named the new principal at Fulbright Junior High. Kristin was most recently with Lincoln Jr. High where she served as assistant principal. She's been in Bentonville Schools for four years but grew up in Germany where both of her parents served with the United States Air Force. That service leadership permeates the entire Philhower family. She and her sister are both educators with Kelsey teaching Algebra at Bentonville High. Congratulations, Kristin!

Evening Star Elementary was recently chosen as one of 10 schools in Arkansas for the R.I.S.E. Literacy Award! This means the teachers and specialists there have done an amazing job of creating a culture of reading in their school and across our community. By the way, R.I.S.E stands for Reading Initiative for Student Excellence Arkansas. Pictured are Principal Ashley Williams (center) and Evening Star Literacy Coach Julie Dibee accepting the award from Commissioner of Education Johhny Key. #whereexcellencelives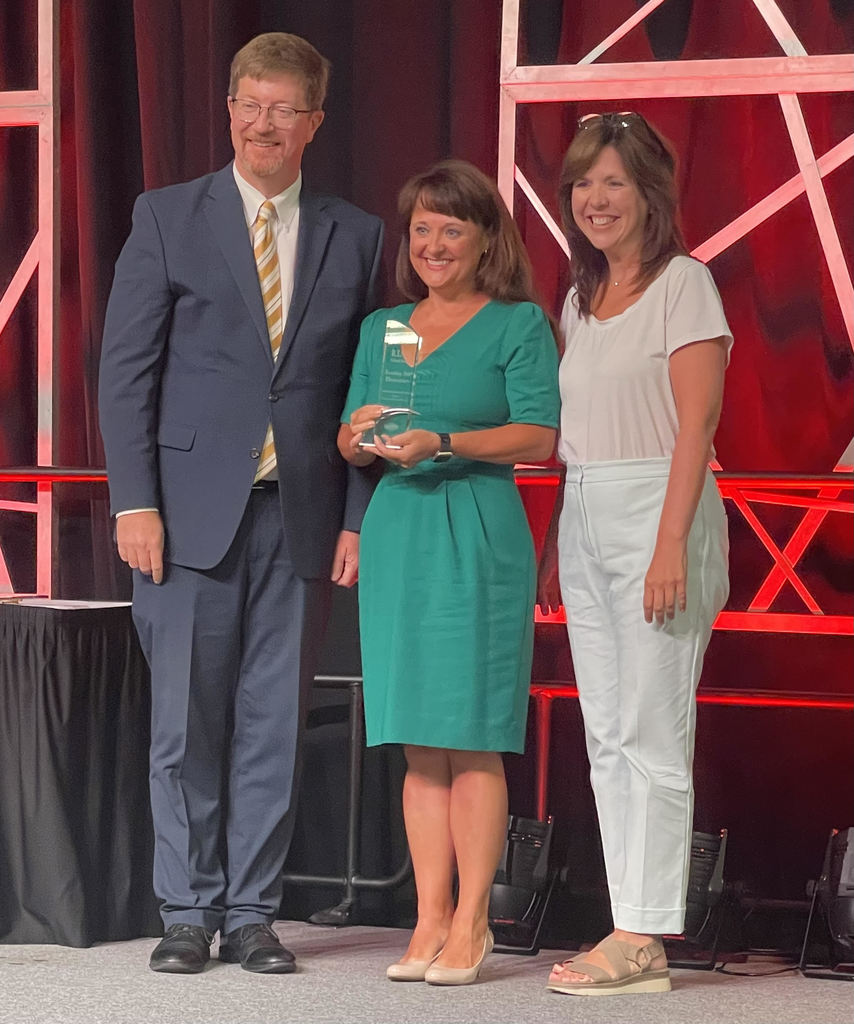 Maria Stevenson joined Willowbrook Elementary three years ago. During that time, Maria suffered immeasurable loss in the midst of the already painful COVID pandemic. While working to support the students and staff of Willowbrook, she lost her husband after he suffered a sudden heart attack. Don Hoover, Executive Director of Student Services, wrote, "Her perseverance during that time and her continued efforts to serve in our district are just a great example of the wonderful people that we have working here in Bentonville." Maria has not only persevered, but she has grown in her role. Recently, she accepted the opportunity to serve all families in Bentonville as the summer registrar. In this capacity, she has helped many families get needed support rather than waiting for the start of school. We asked her what has kept her going over these last three years. She told us that it is her faith in Jesus Christ and her desire to serve. "When our families are pleased, I'm happy." Join us in appreciating Maria Stevenson, Willowbrook Elementary Registrar. If you would like to nominate a Bentonville Schools employee for going the Extra Mile, do so at bentonvillek12.org under About Us. #whereexcellencelives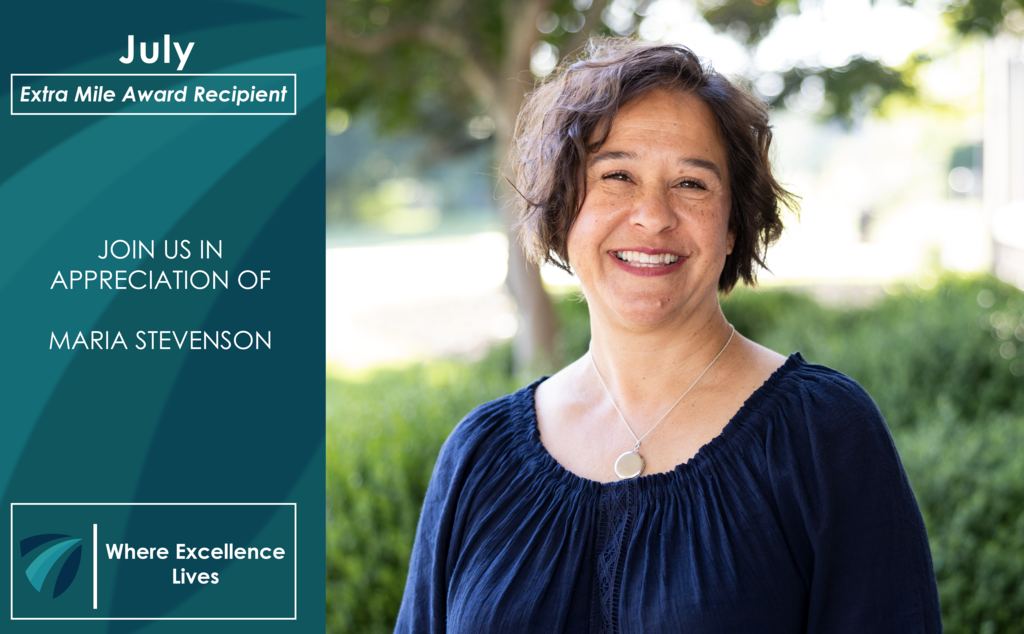 There's a new kid in town who we can't wait for you to meet! Vaughn Elementary is officially open for business! Vaughn will welcome kindergarten through fourth graders this fall and its name is a proud one! The school sits in the sweet community of Vaughn, a once thriving apple orchard, with its own school district. As Bentonville grew, Vaughn was absorbed into its bigger neighbor, but its people, church and small businesses are still proud of their namesake. We're thrilled to be a small part of Vaughn's rich history! #whereexcellencelives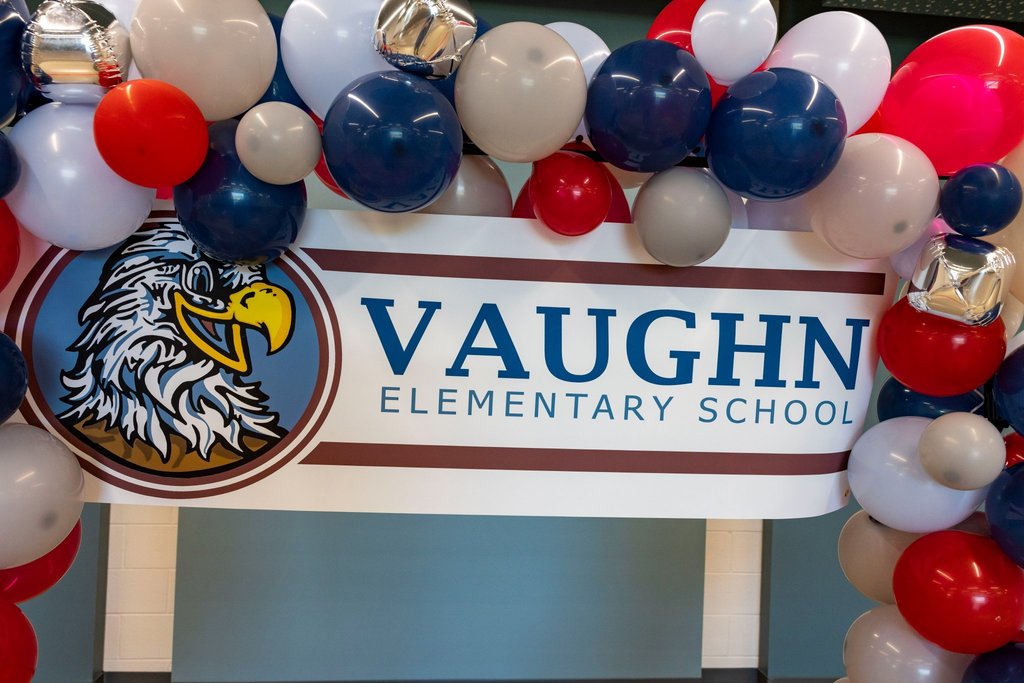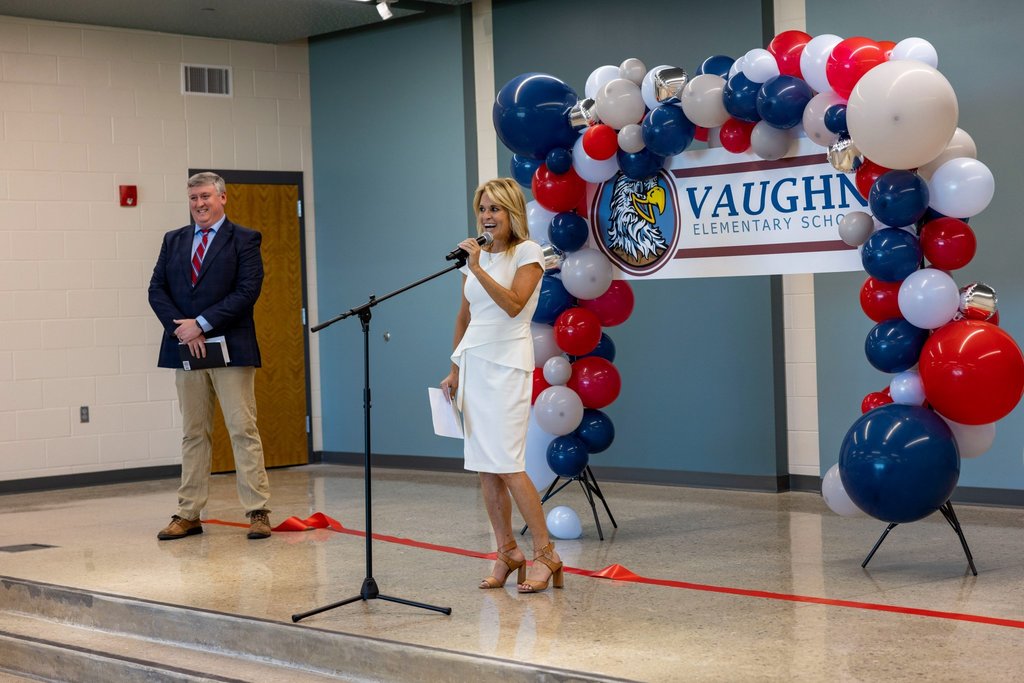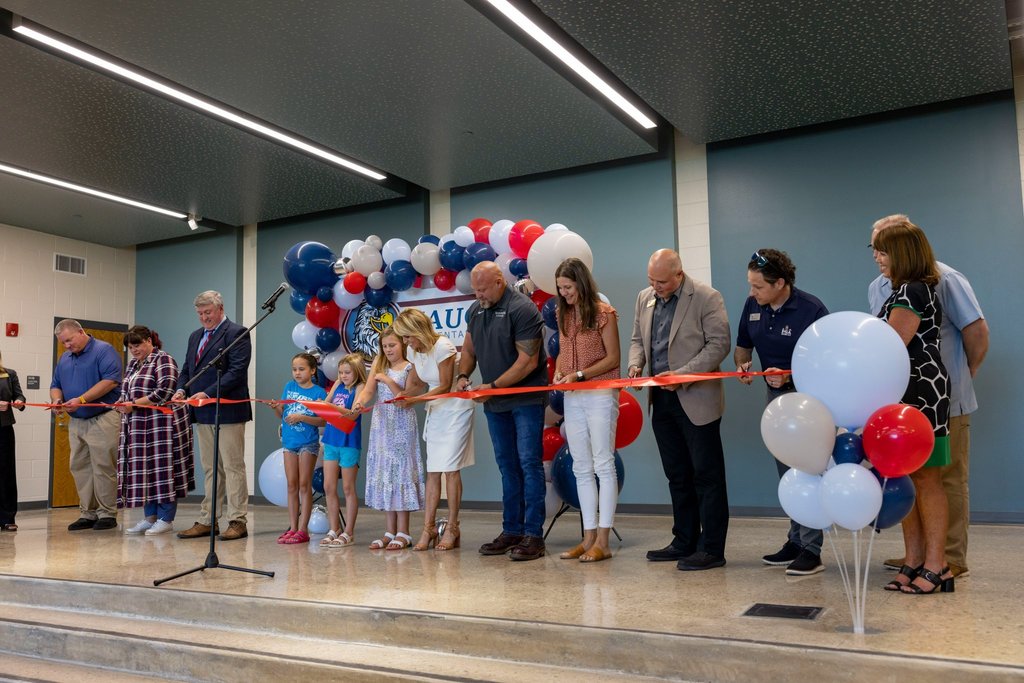 Have you added money to your child's school meal account? The federal government has withdrawn blanket free lunch options so, on the first day of school, students will be charged for each food they buy in our cafeterias. Breakfast will cost $2.05 each day, and lunch will cost $2.85 (K-6) or $3.05 (7-12) each day. Visit bentonville.familyportal.cloud to add money to your child's account or click on the "Guest" button to find out if your family is eligible for free and reduced price meals. Don't wait! This is the perfect time to start preparing for the new year! #whereexcellencelives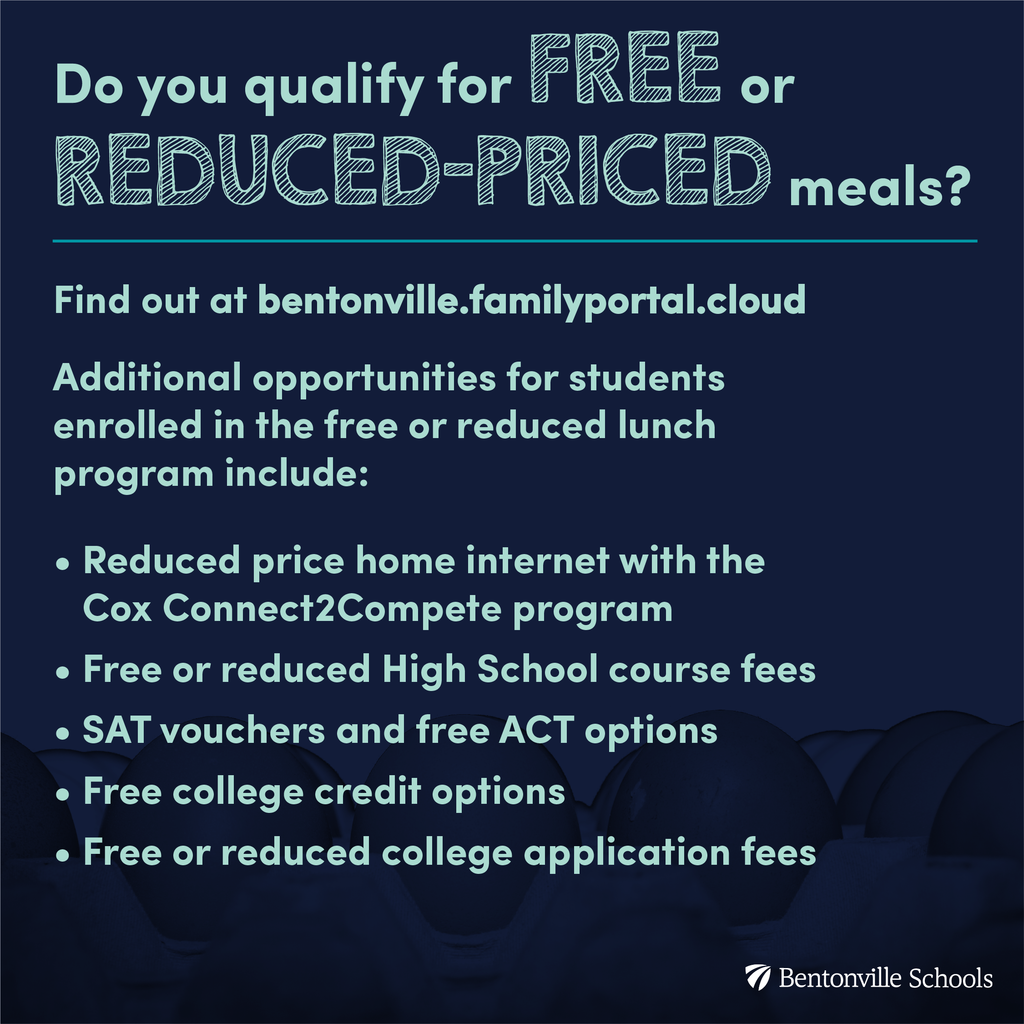 If this world needs anything, it's more love! Choose Love with Bentonville Schools all year with a Choose Love t-shirt on sale TODAY! Go to mypaymentsplus.com, select your color and size and Choose Love in all you do. Shirts will be available for pick-up or delivery early September. There's also an opportunity to make a donation to help a student in need receive a shirt. Then mark your calendar for our annual Jesse Lewis Choose Love Movement Celebration on the Downtown Bentonville Square on November 9! This free event is for all of Bentonville. More details to come! #whereexcellencelives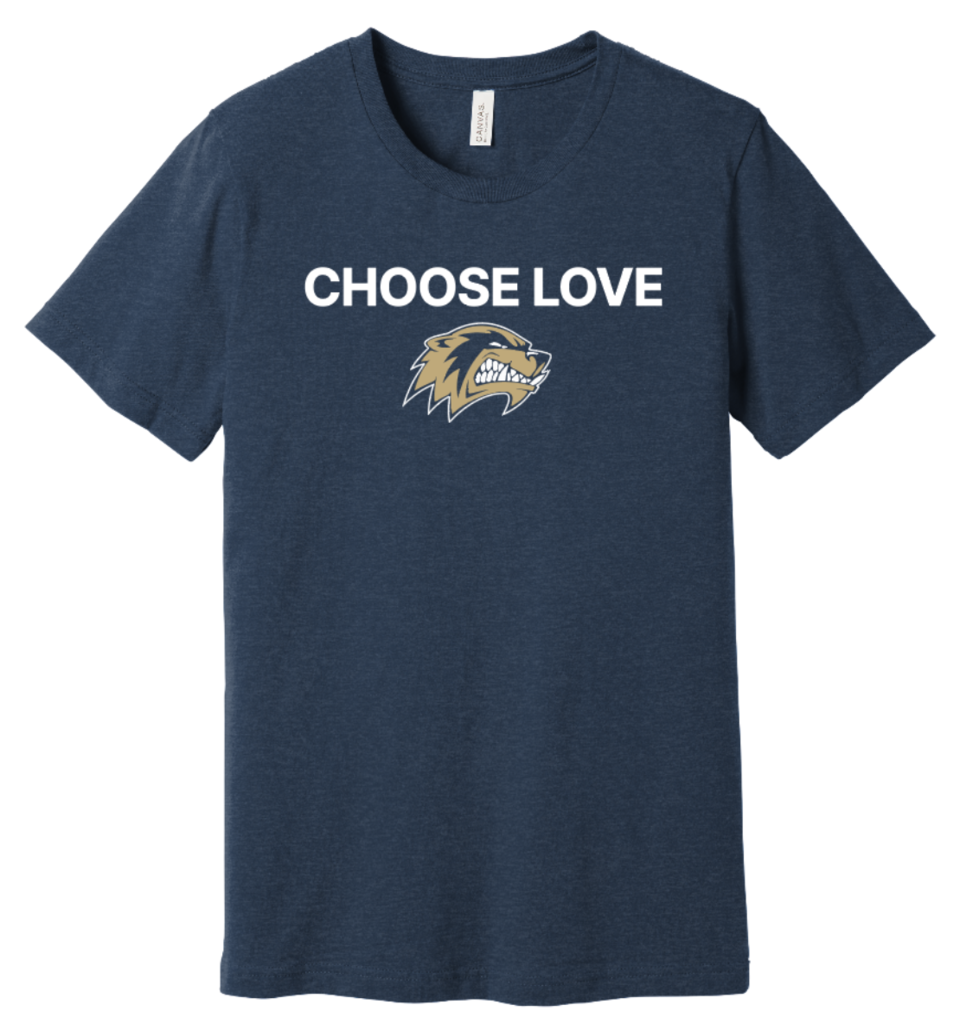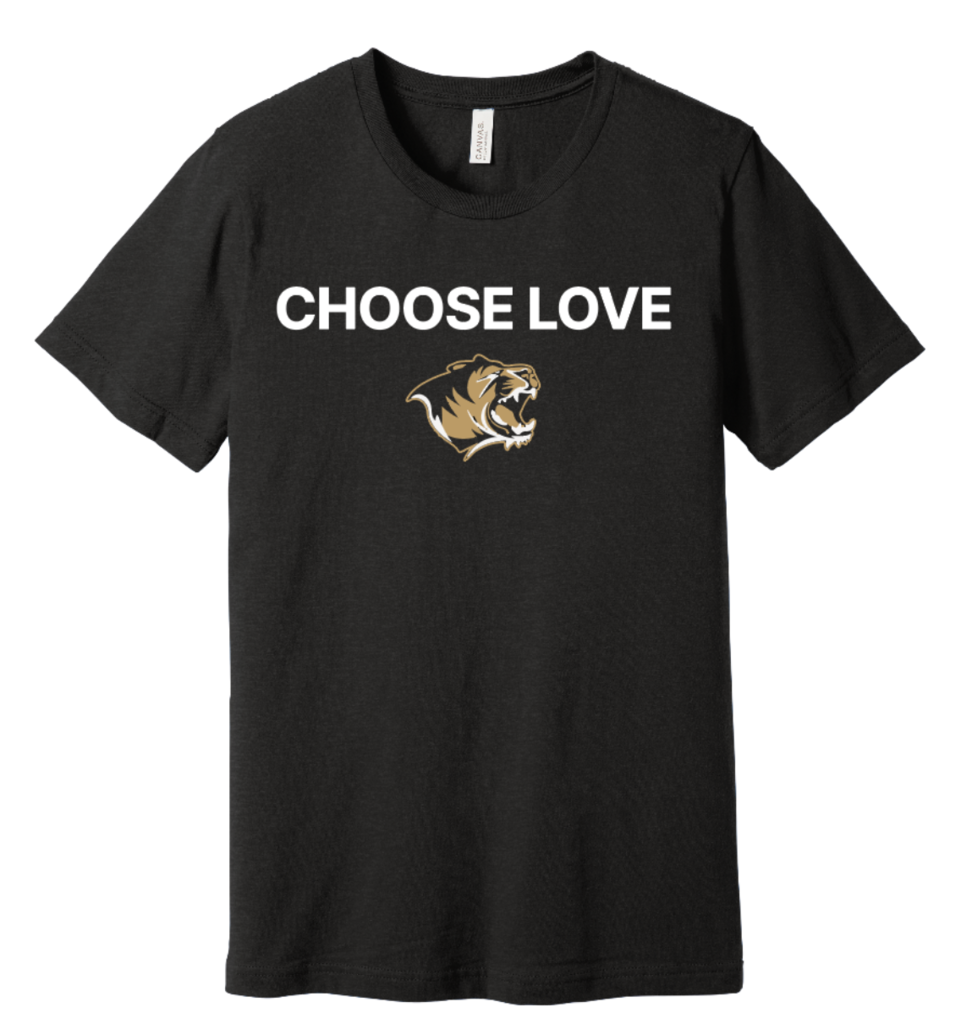 We don't mean to brag but have you seen us lately? Check out our new website! bentonvillek12.org got a summer makeover. Download our new app for the latest updates from Bentonville Schools while you're on the go! #whereexcellencelives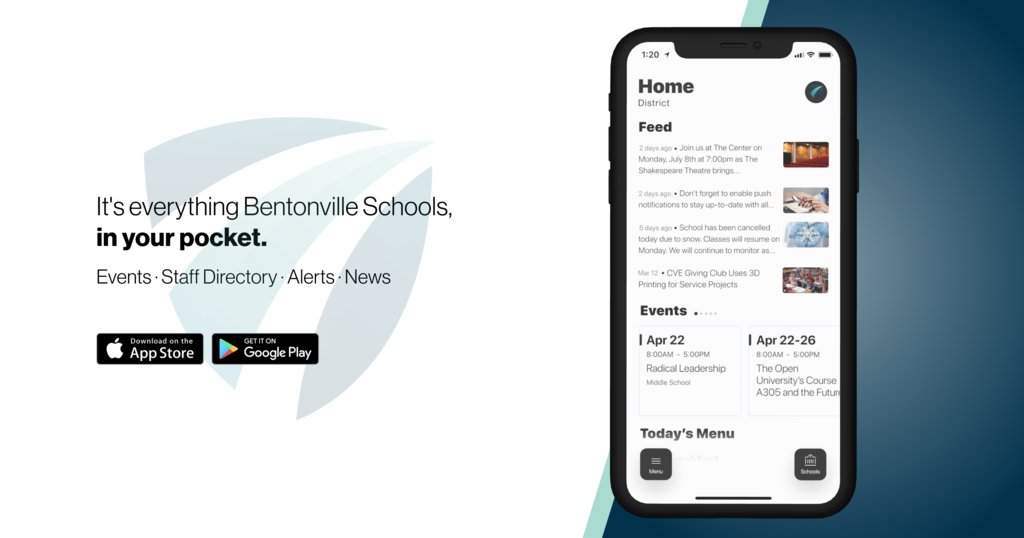 Vote for Grayson! Today at noon, you can vote for Arkansas' Google for Doodle winner! Grayson Early, a student at Ardis Ann Middle School, is reppin' our entire state and needs your vote! Public voting for the contest will start at NOON today and ends on July 12th. Grayson is 1 of 54 contestants nationwide with the winner set to receive a $30k scholarship and the winning school getting $50k. VOTE AT
https://doodles.google.com/d4g/
Let's share this far and wide and vote today! #whereexcellencelives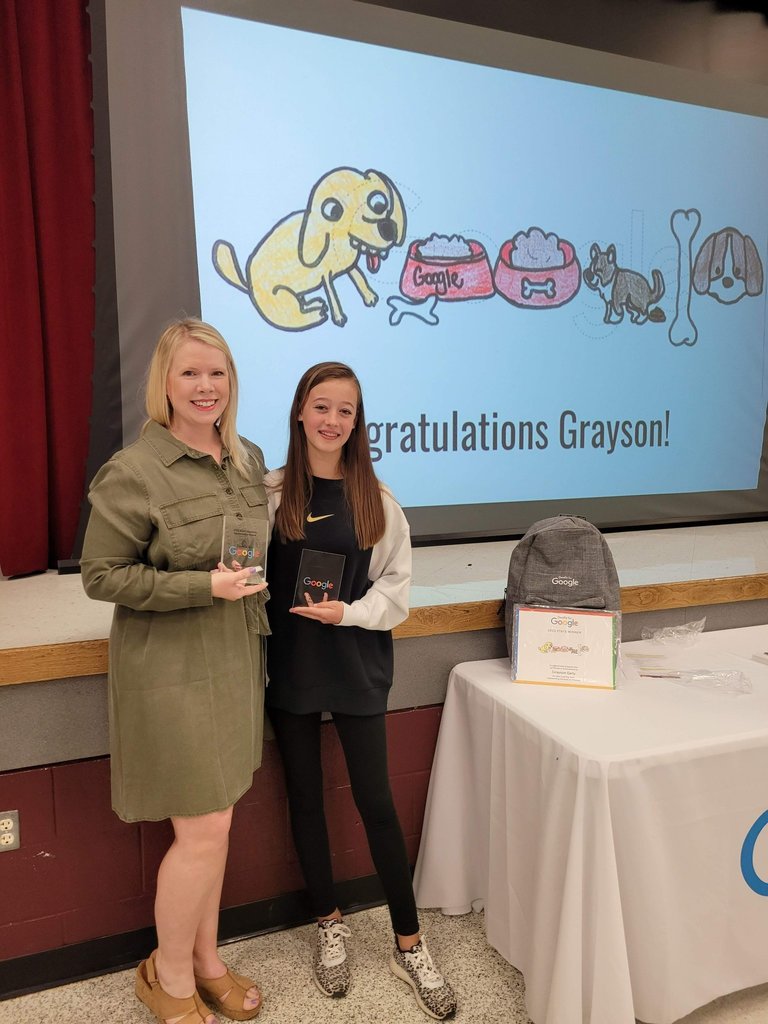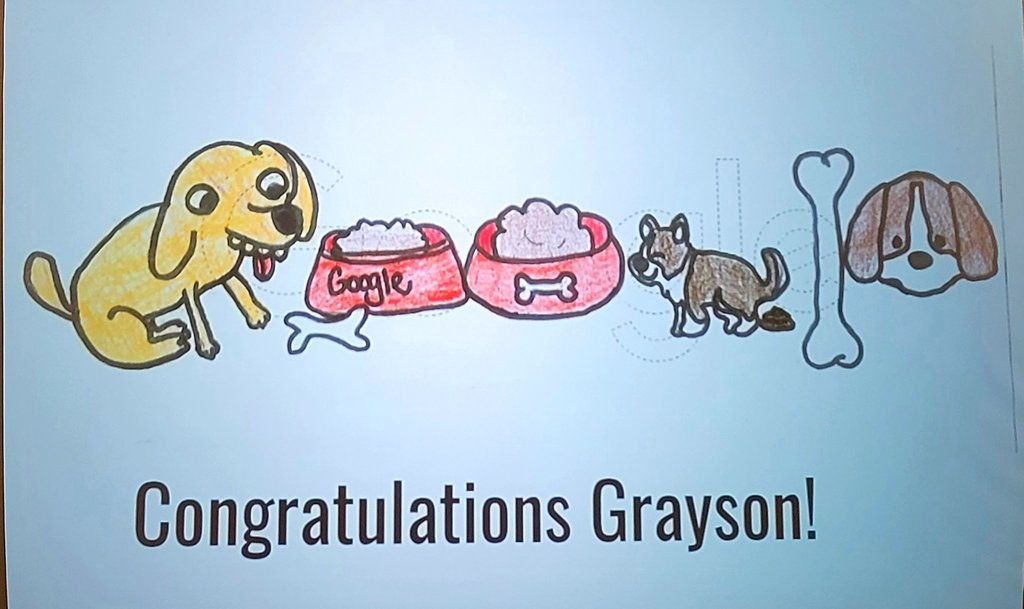 Laurie Harrison is a theater and forensics teacher at Fulbright Jr. High. She's also our June Extra Mile Award recipient. Laurie was nominated by a Fulbright mom who says Laurie created a safe place for her sons who are on the autism spectrum. In her classroom, these two young men thrived, so much so, one intends to continue theater in high school. Laurie is committed to finding students who aren't quite sure where they fit in at jr high and helping them to see their worth. Thank you, Laurie, for making this #whereexcellencelives If you'd like to nominate a Bentonville Schools employee for going the Extra Mile, do so at bentonvillek12.org under About Us.

We feel this deep in our soul. #whereexcellencelives

These two live and breath Bentonville Athletics...doesn't matter if it's soccer, softball or squash. (Maybe not that last one. Yet.) Athletic Director Scott Passmore and Bentonville High Athletic Director Chris Hutchens were recently honored by the Arkansas High School Athletic Administrators Association for their on and off the field commitments to Bentonville student-athletes. Chris received the Newcomer of the Year award while Scott was recognized with the Bruce D. Whitehead Distinguished Service Award. Congratulations, gentlemen! #whereexcellencelives