Twenty National Merit Semifinalists...more than any district in Arkansas. Bentonville Schools is #whereexcellencelives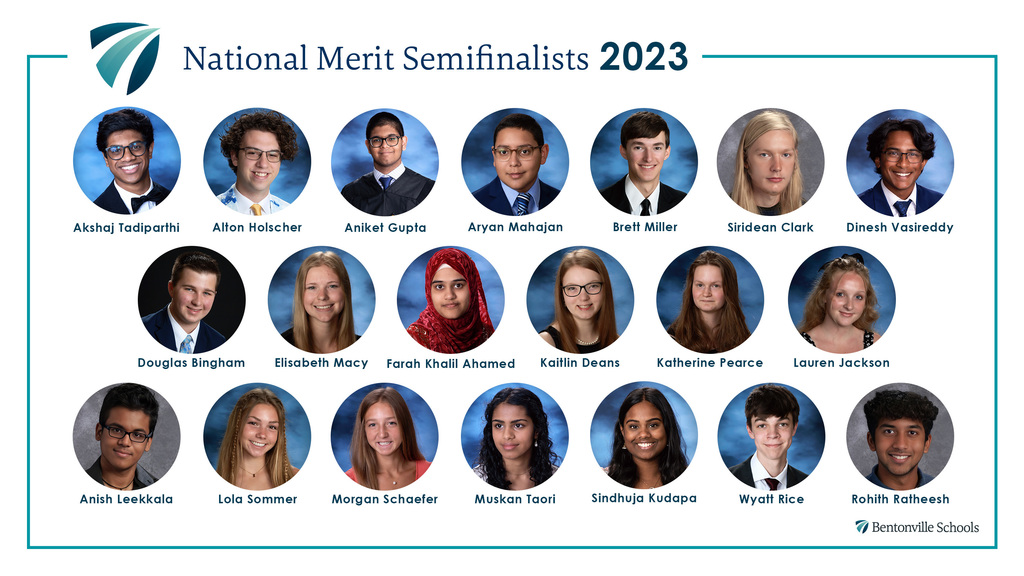 Kim Sence is our Extra Mile Award recipient for September. She has served Bentonville Schools for 31 years. Three decades of encouragement, compassion and love for our students. Currently, Kim works in the office at Apple Glen Elementary where she's known as Mama Kim. Kim was nominated by her colleague Emily Jones for this award. In her nomination, Emily shared with us how Kim does so much for so many with the most beautiful attitude. Kim, thank you for your selfless words and deeds. If you know someone who consistently goes the Extra Mile in service to the families of Bentonville Schools, nominate him or her at bentonvillek12.org under About Us. #whereexcellencelives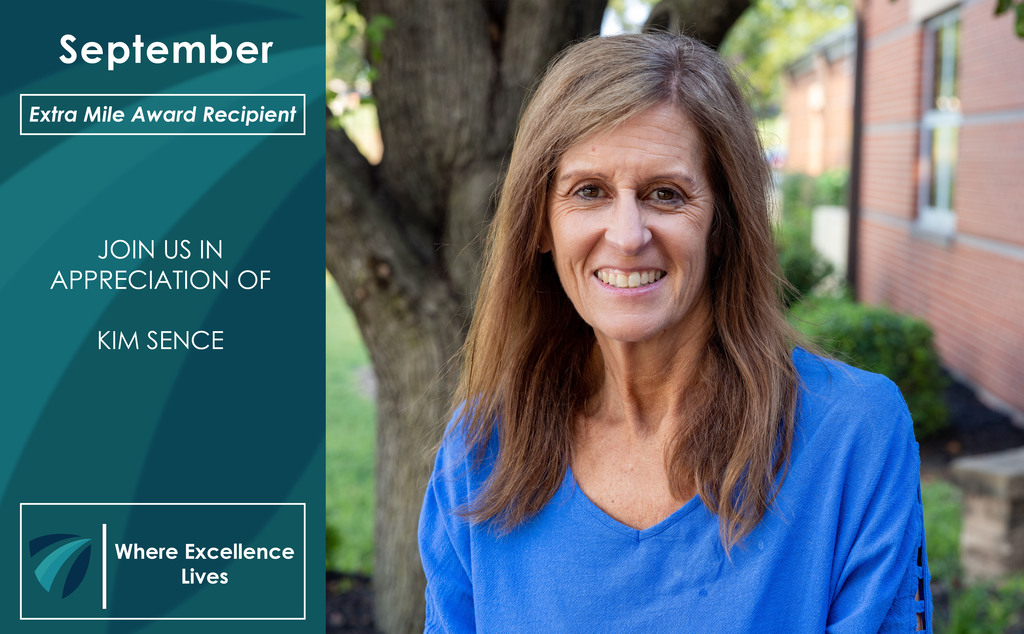 Can you see yourself doing this? That's the question Bentonville High School students were able to explore today thanks to a fully loaded career technical learning semi-truck. Through virtual reality headsets, students explored careers in transportation, mechanics, construction, welding and robotics. The campaign is sponsored by Be Pro Be Proud to introduce high school students to meaningful careers they can begin immediately after high school. #whereexcellencelives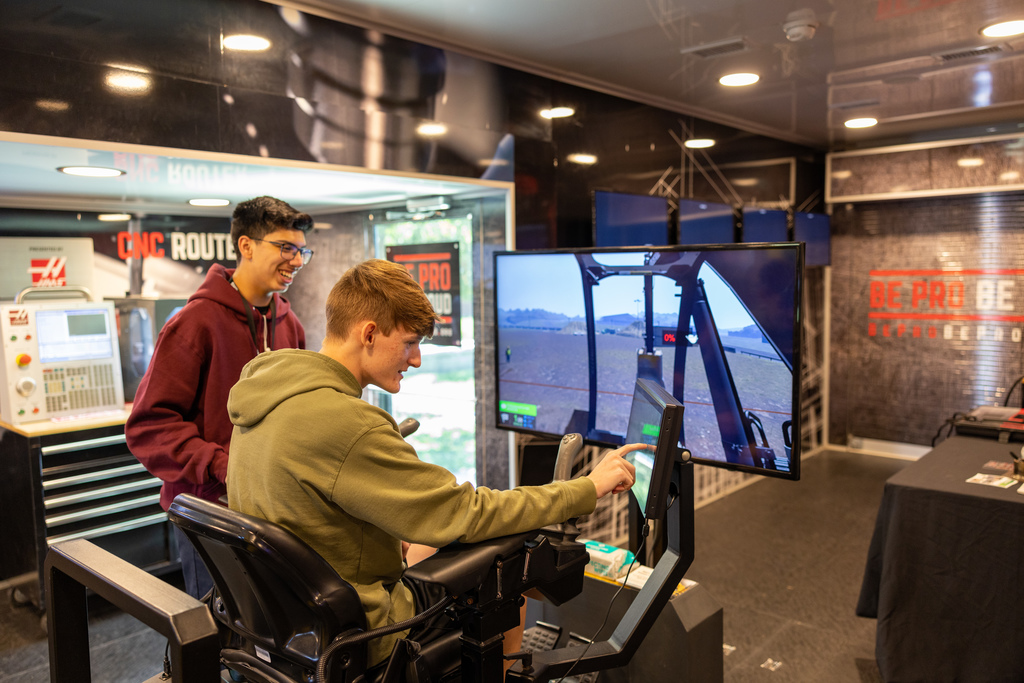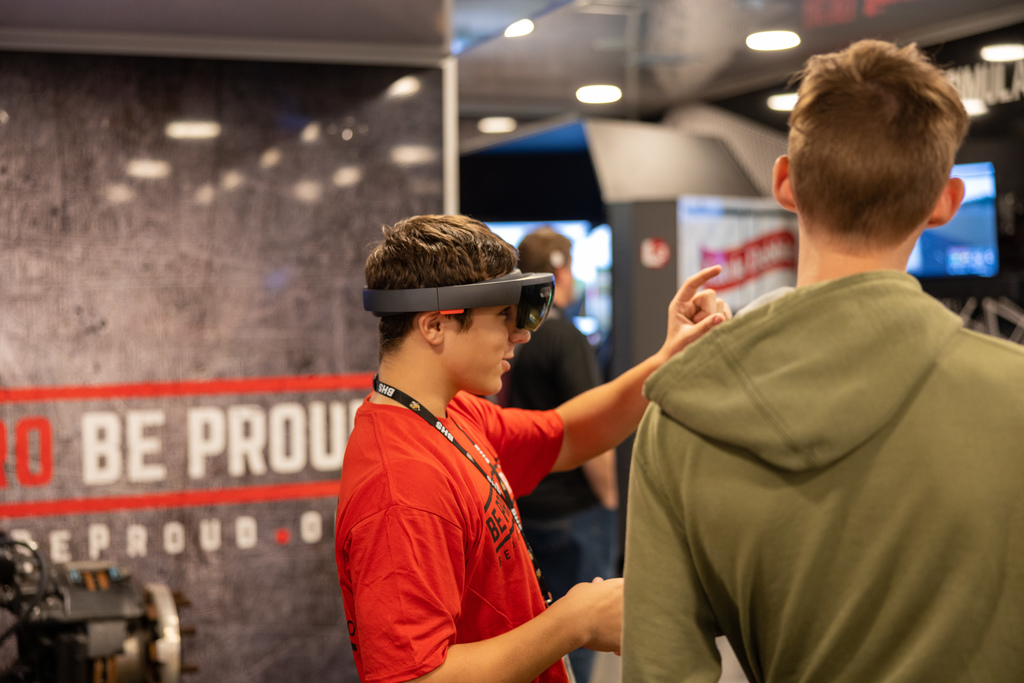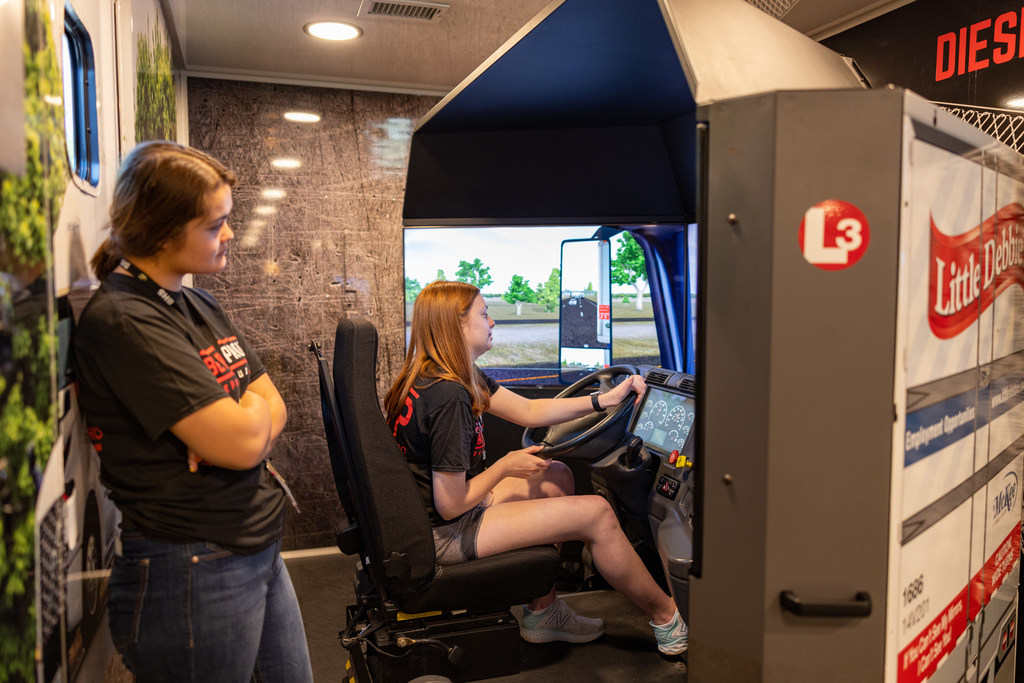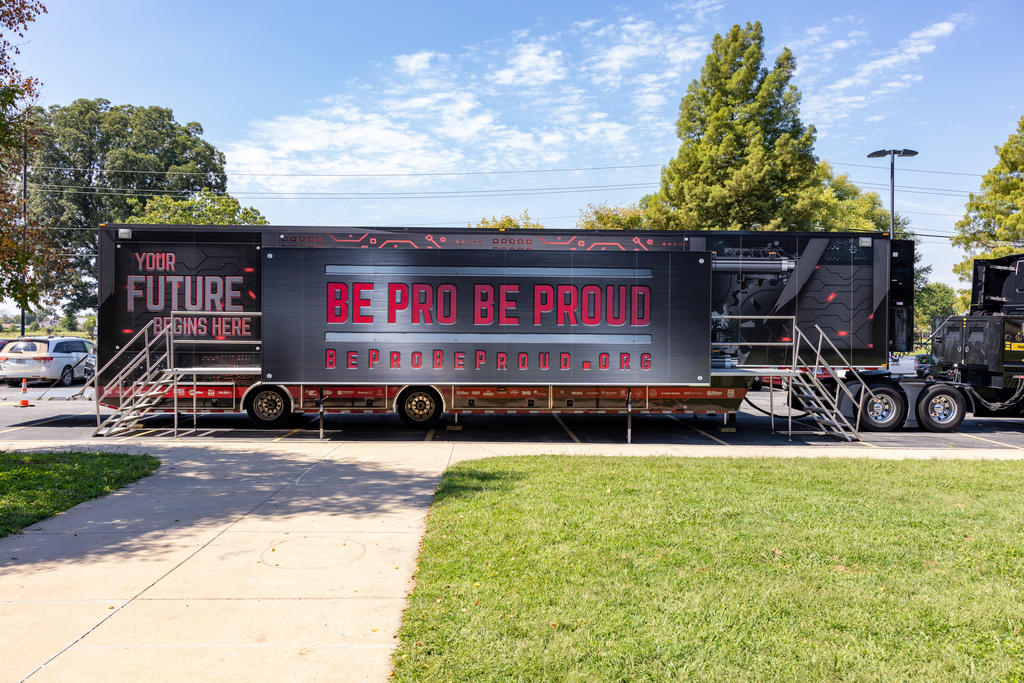 This is big. #whereexcellencelives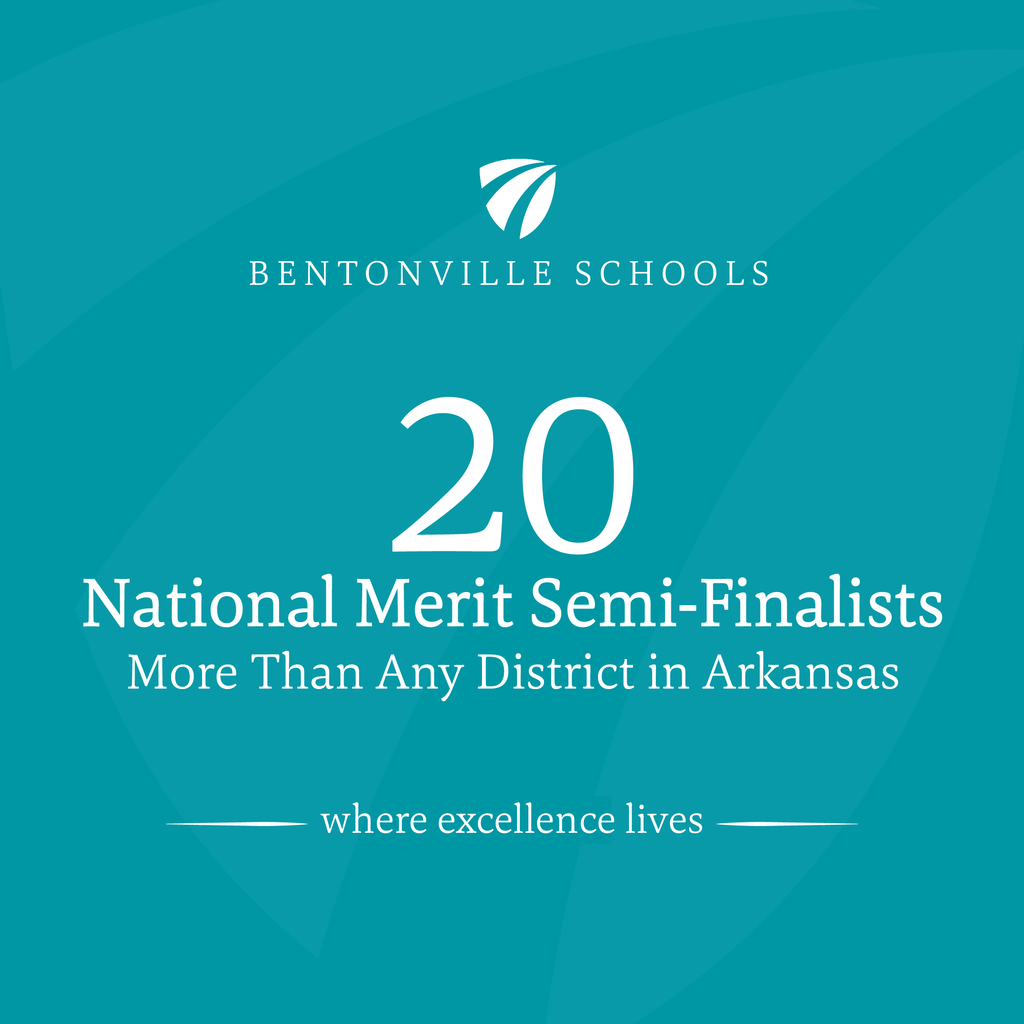 Jenny Sorey founded Hub of HOPE in 2016. Before starting her organization, Jen served the vulnerable and oppressed through the work of various organizations both internationally and domestically. Jen heard the words "modern slavery" and "human trafficking" for the first time in 2011 and realized most of the individuals she had served throughout her life had been vulnerable and at a high risk of becoming victims of human trafficking. Please grab lunch and join us TOMORROW for this critically important conversation. Human trafficking is absolutely an issue in Northwest Arkansas, and we must protect our children. #whereexcellencelives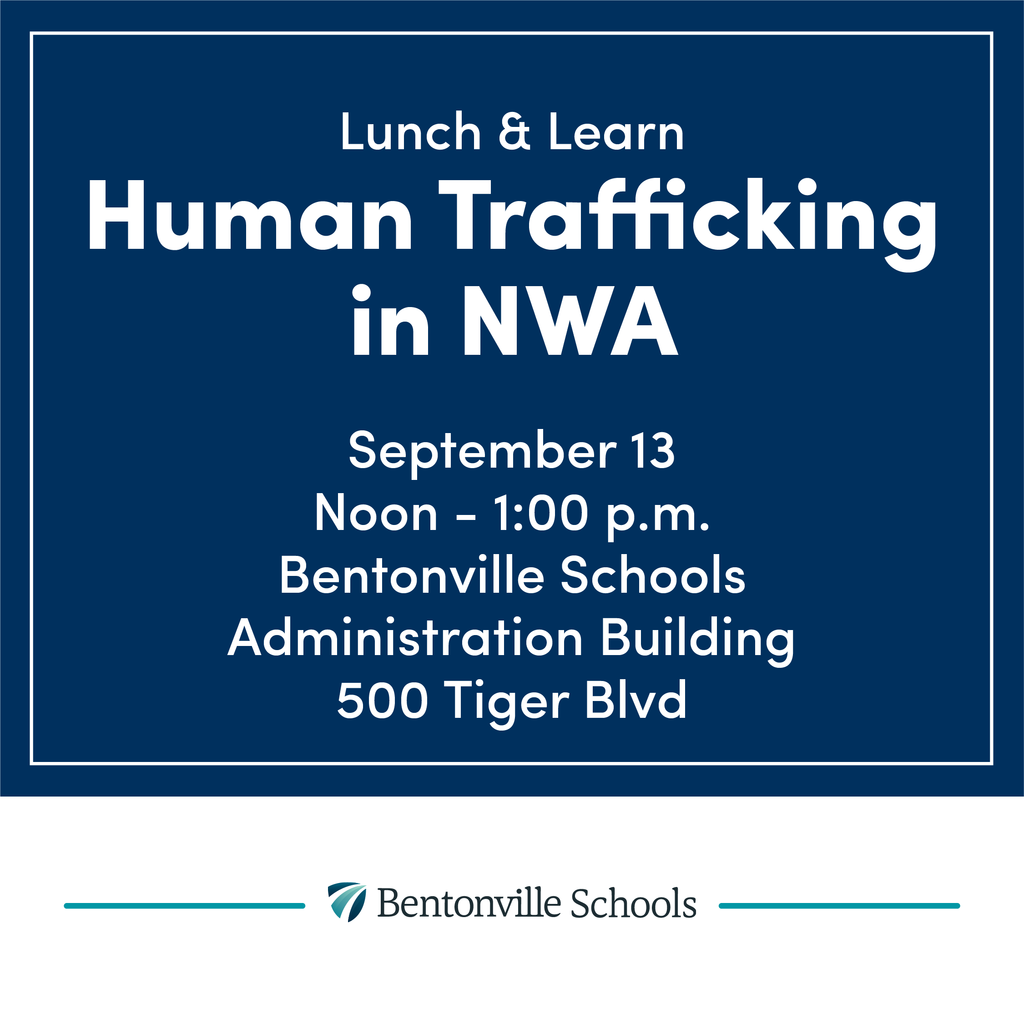 It doesn't matter who you are, what you do or where you're doing it, Choose Love! Much respect for the Los Angeles Rams for wearing Choose Love helmet decals in a game this week. Save the date of November 9 for our Choose Love Movement celebration on the Downtown Bentonville Square. #whereexcellencelives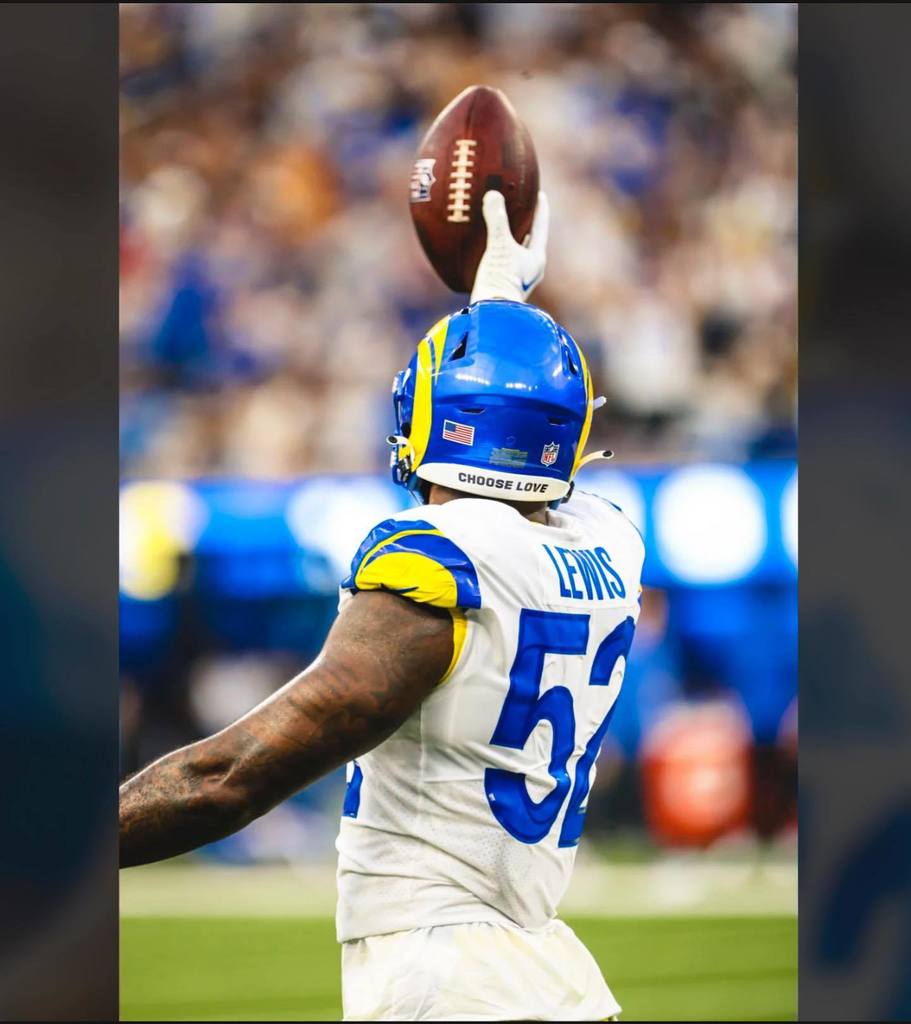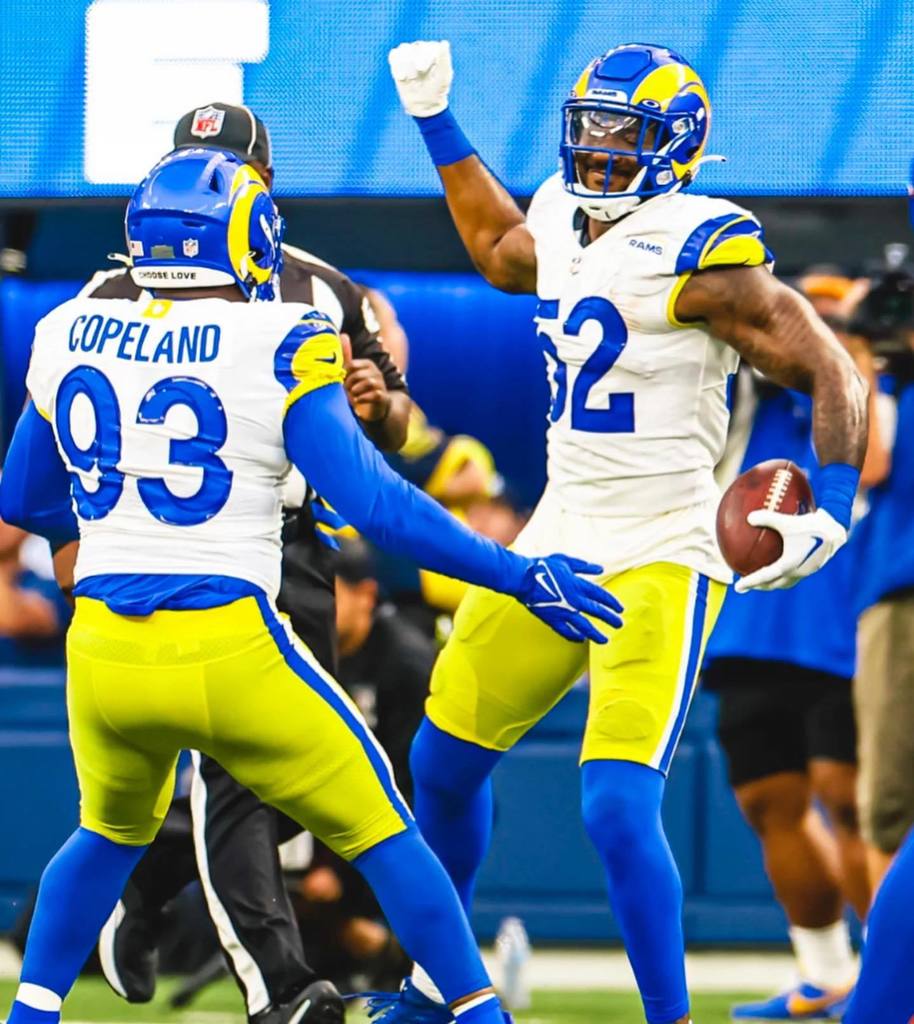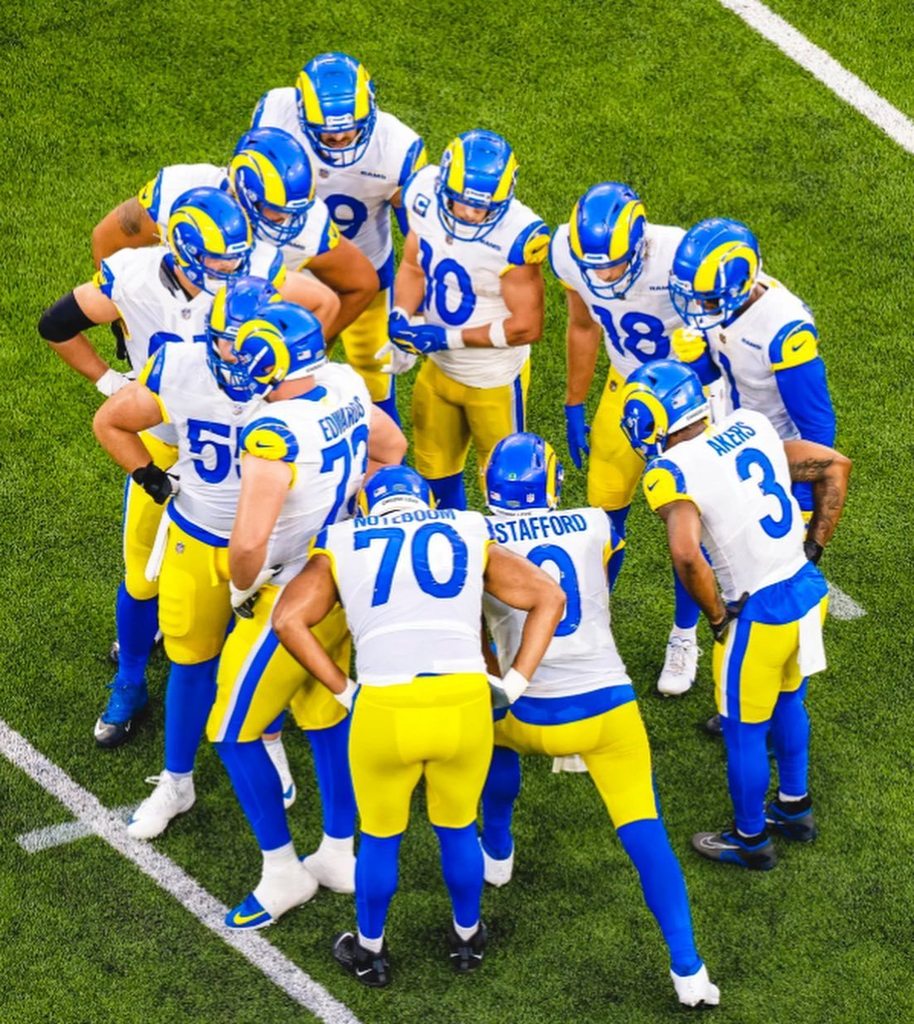 Join us for our upcoming lunch & learn opportunities! These sessions are invaluable to parents. Grab your favorite sandwich and we'll see you there! #whereexcellencelives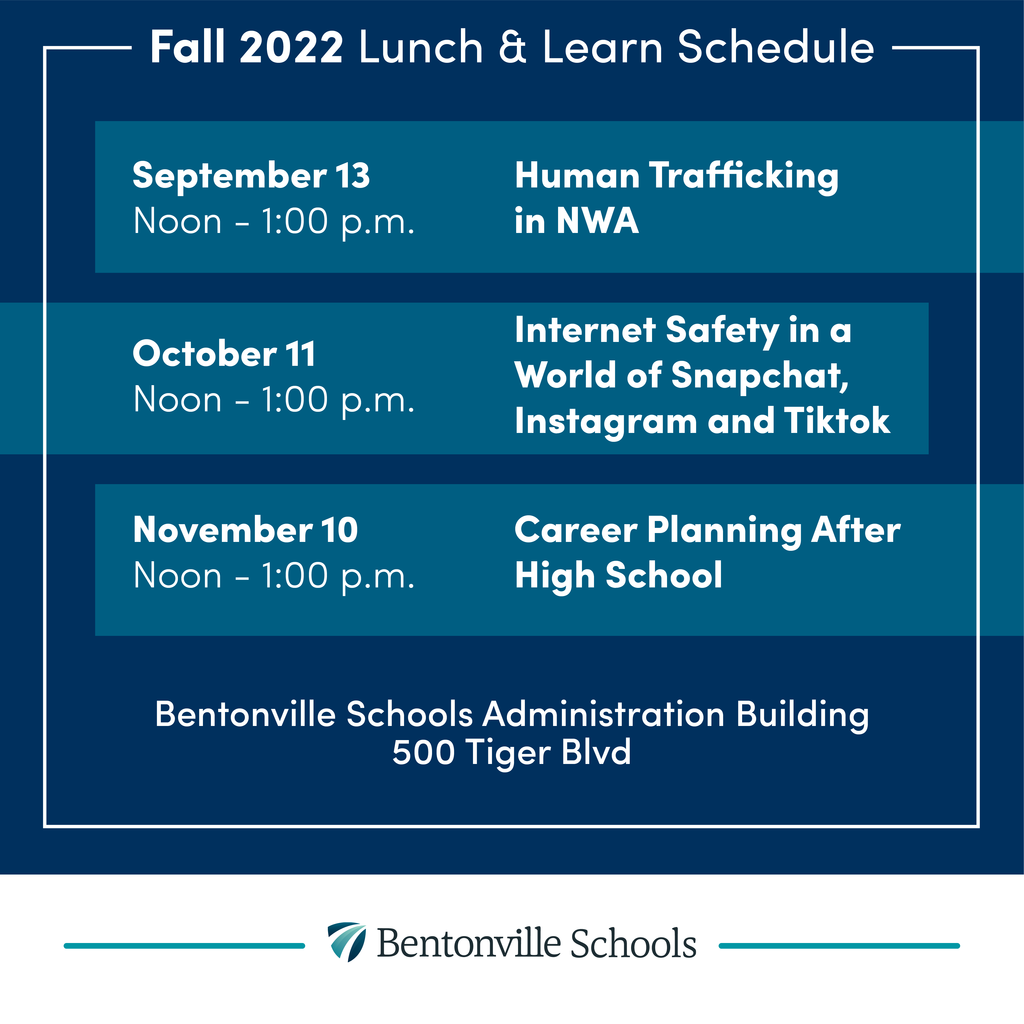 We're always looking for good stories. Sometimes, though, great stories find us. Just before winter break last year, Bentonville High student Wes Allen asked us in an Instagram DM if he should study for his finals. You can see our overly intellectual exchange here. In his message, he promised a 3.8 GPA the next semester. He didn't earn a 3.8. He earned a 4.0. The story could end there and be a happy one, but once we started asking about Wes, we learned he got that 4.0 while grieving the loss of his mother. Here's the deal: Everyone is fighting a battle. Be kind, set goals and go after them. Wes, you make Bentonville #wherexcellencelives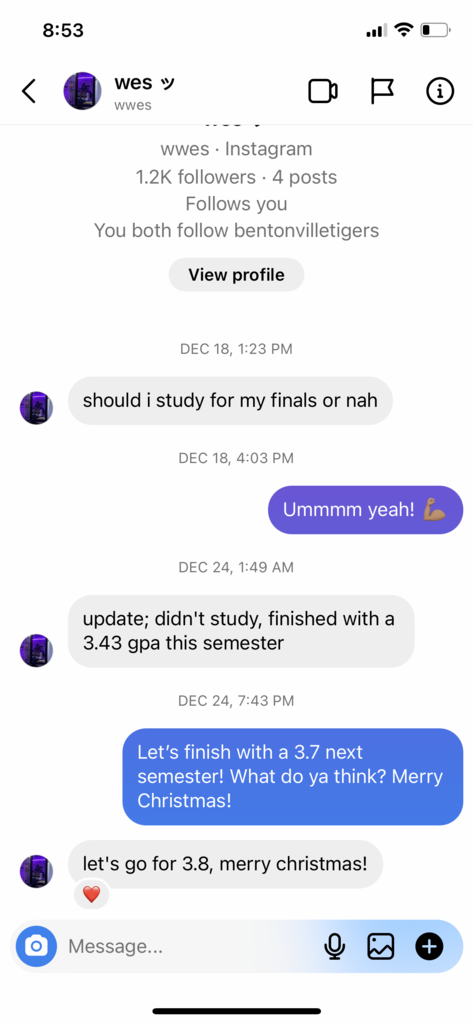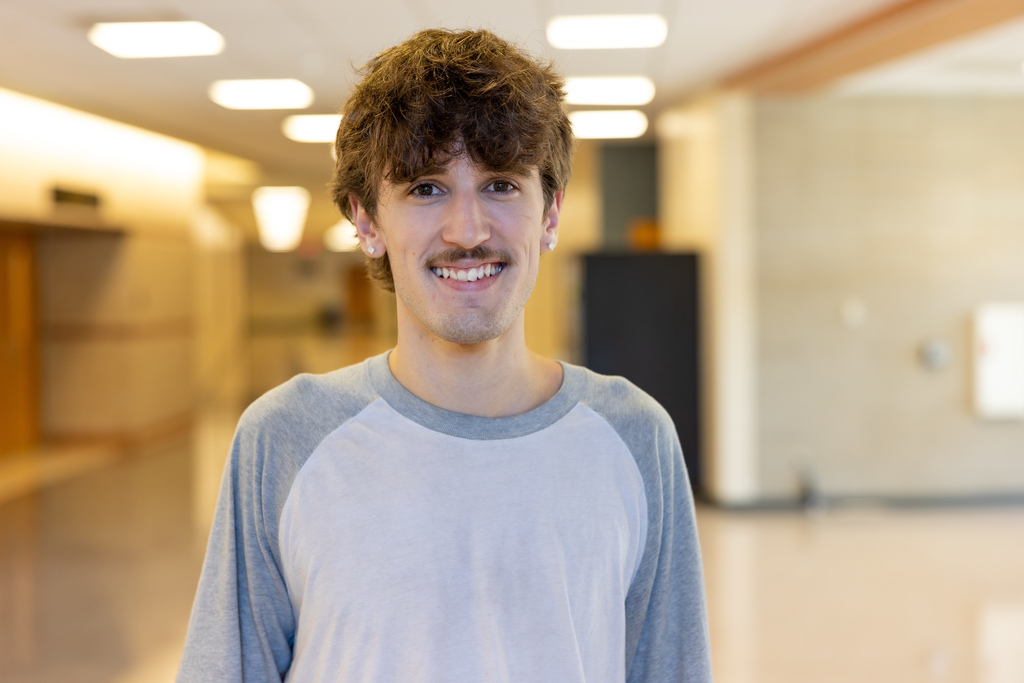 We're honored to be named one of the best employers in Arkansas, according to Forbes. This is where life works. #whereexcellencelives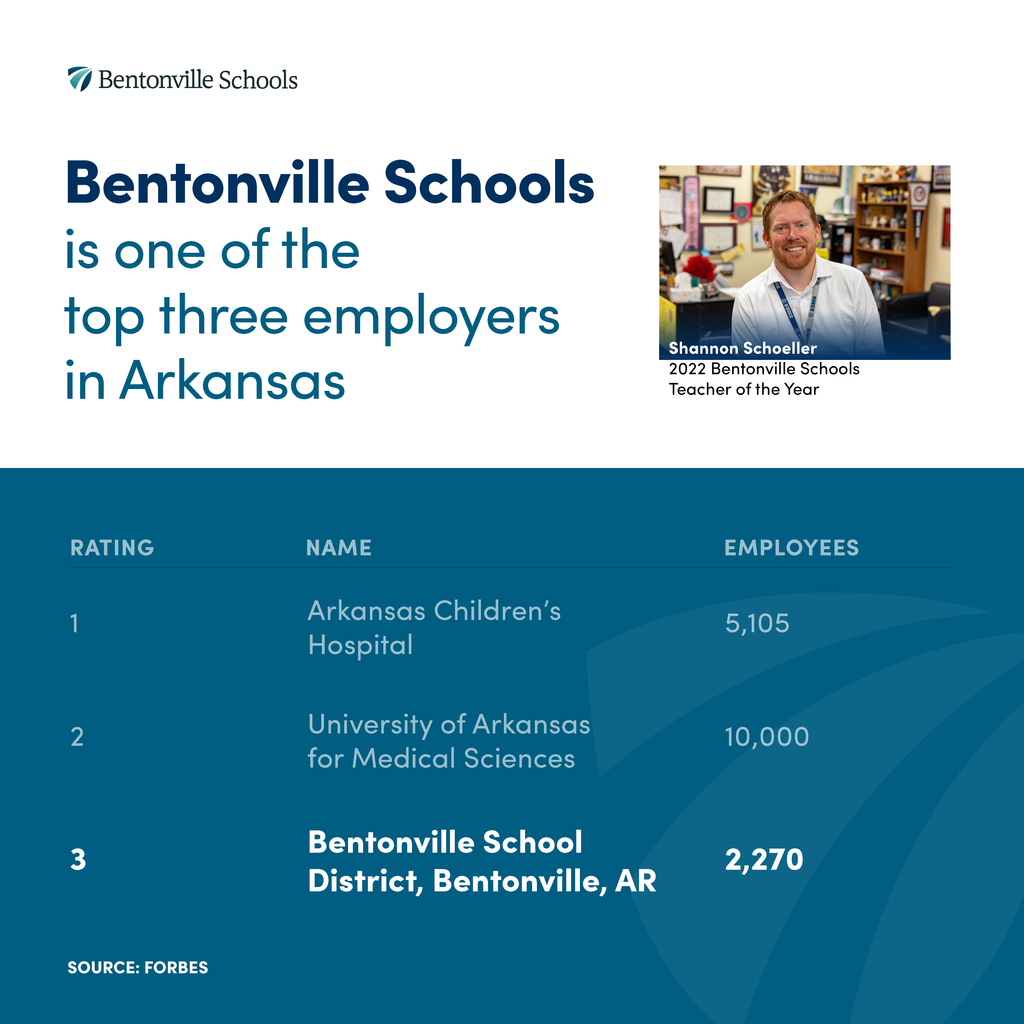 We're hosting a safety and security family forum Tuesday, August 30. Featured speakers include Superintendent Dr. Debbie Jones, Director of Security Steve Vera and local police chiefs. #wherexcellecelives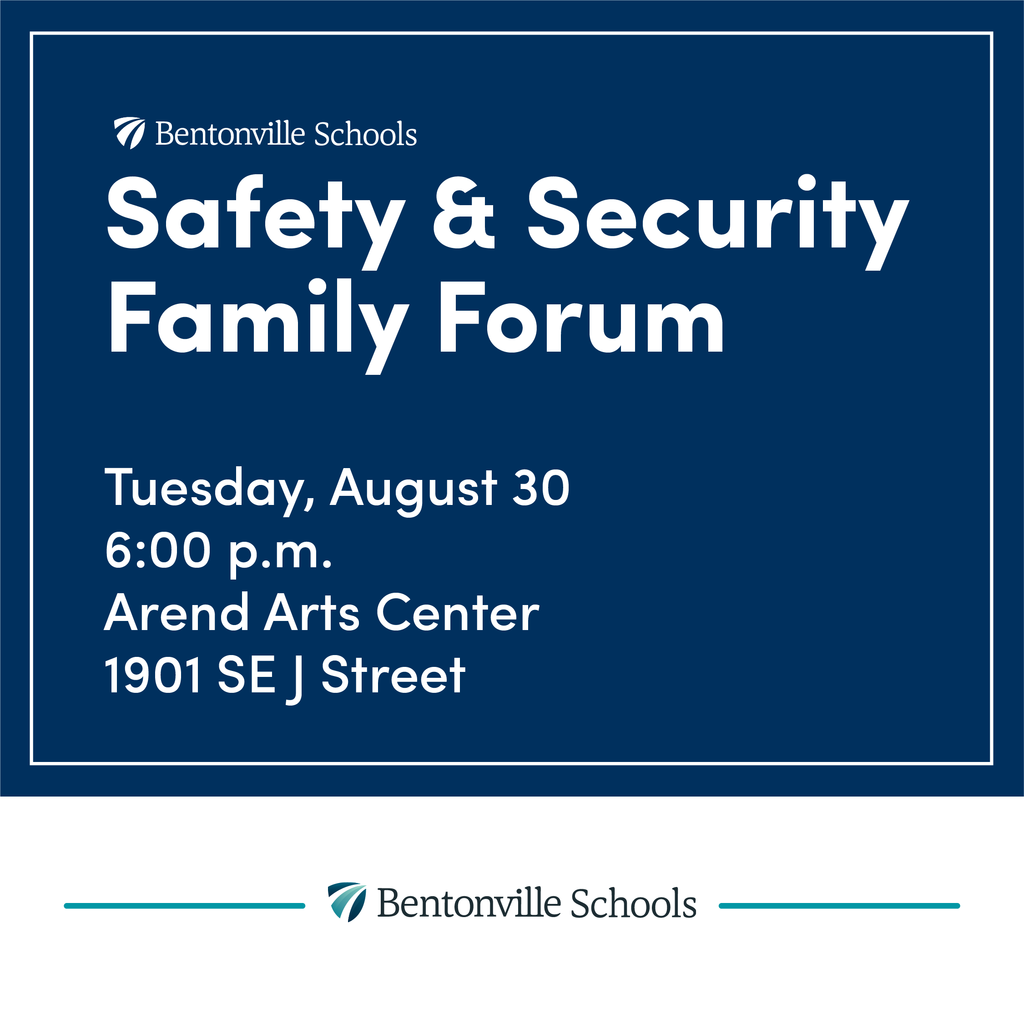 Safe to say Bentonville West student Owen Dyer understood the assignment. Watch American Ninja Warrior on NBC or catch the watch party at Flipside Ninja Park in Lowell tonight at 6:45 p.m. Check him out. #wherexcellecelives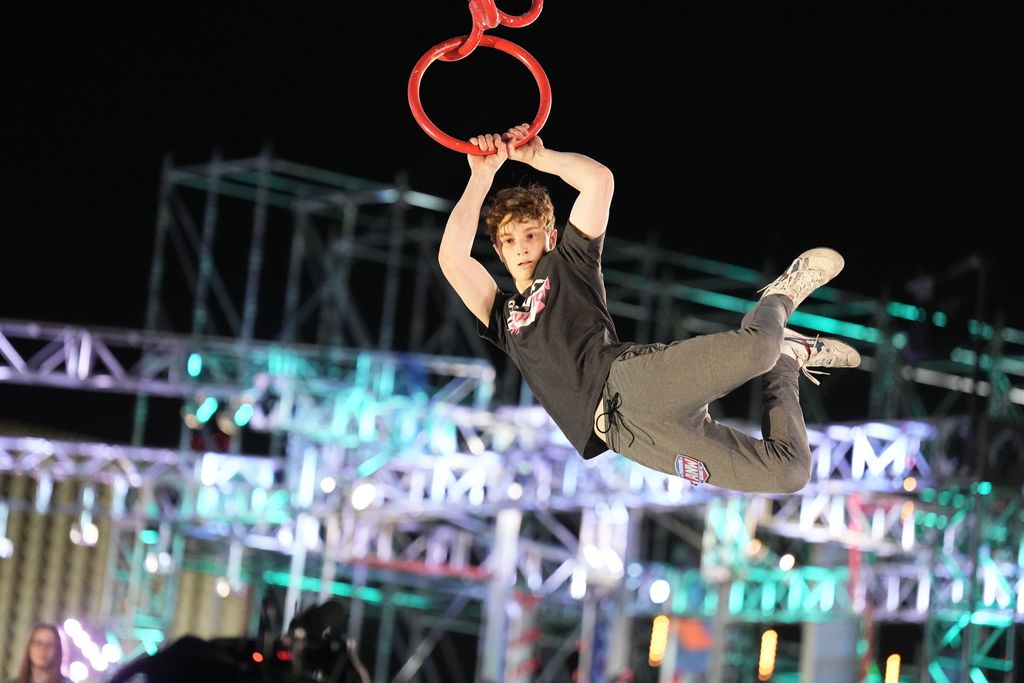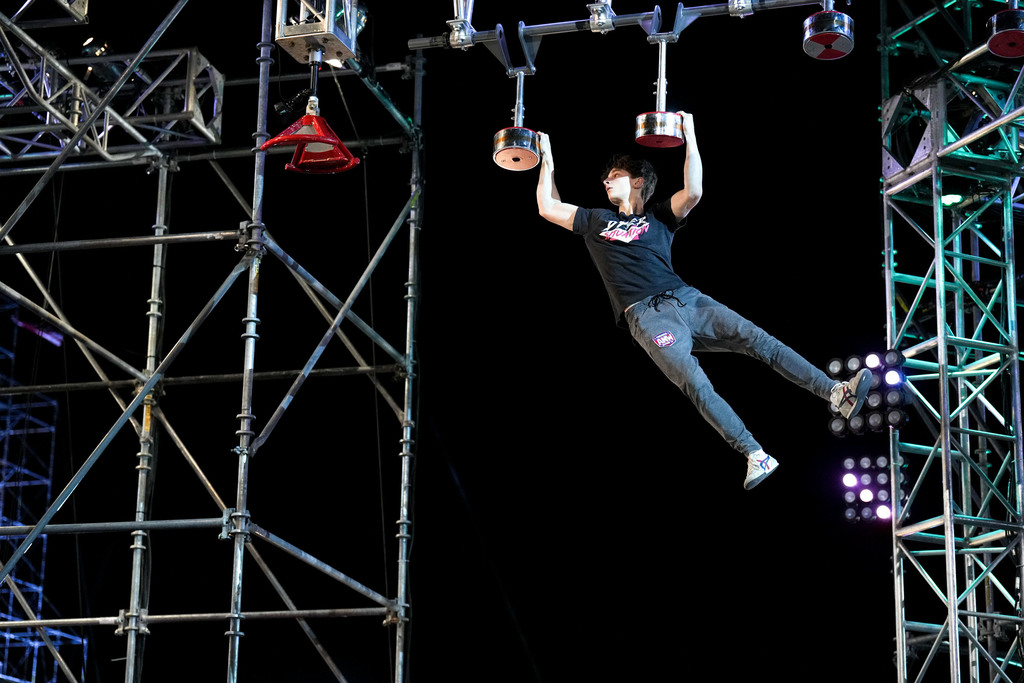 Kathy Crouch is a star in the making and our August Extra Mile Award recipient. Kathy is a special education teacher at Old High Middle School. Over the summer, she coordinated a four-week learning program for some of our most physically and behaviorally challenged students. The program allowed students to stay on track with their learning so they were up to speed when school resumed this week. Kathy's leadership resulted in a culture characterized by positivity, empathy and kindness. We're proud of her commitment and compassion for some of our most vulnerable students. If you would like to nominate a Bentonville Schools employee for going the Extra Mile, do so at bentonvillek12.org under About Us. #whereexcellencelives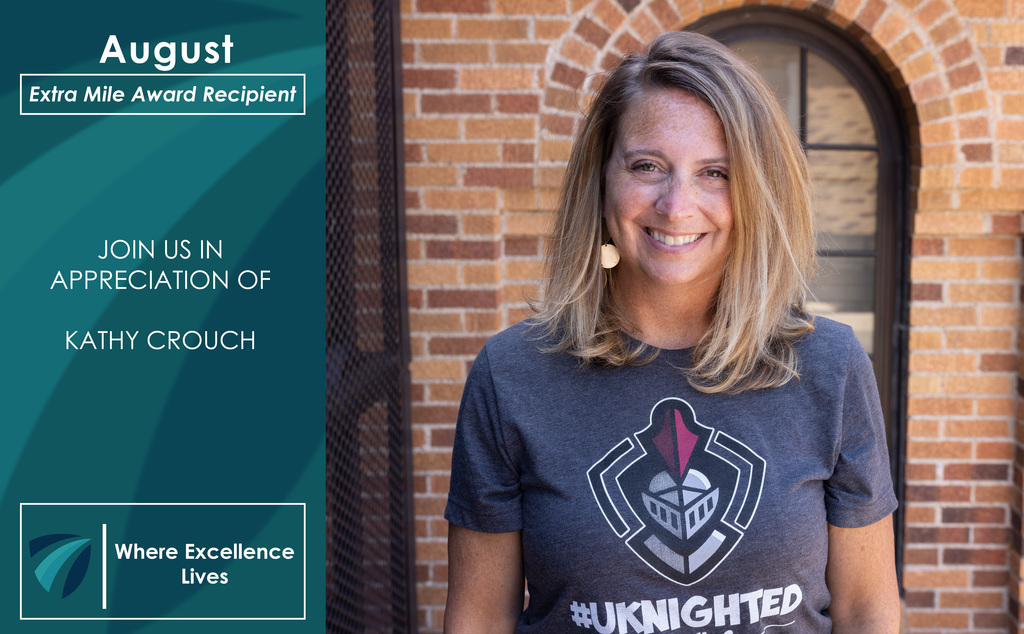 Looking for a part-time job with full-time benefits? Give us a call!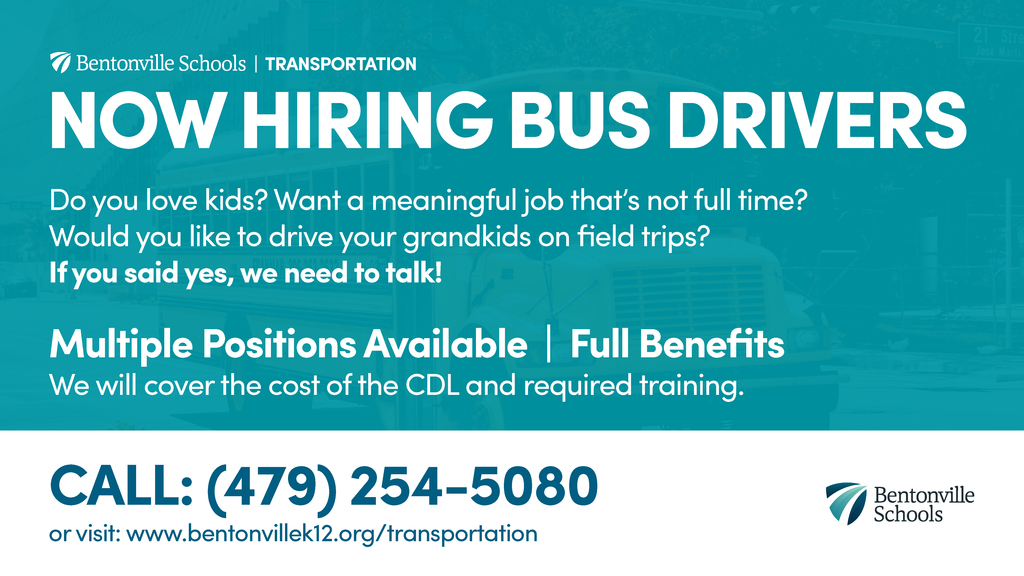 You want to see what it looks like to Choose Love? Sixth grader Katie Cannon at Creekside Middle decided to raise $300 to buy personal hygiene products for her fellow students. She enlisted the help of friends, Maci Hagan and Amelia Manning, and doubled their savings. The girls then sewed individual bags and created labels for students at Creekside and Ardis Ann. These special gifts will be distributed by counselors to students who could use a hand up. Proud of these girls!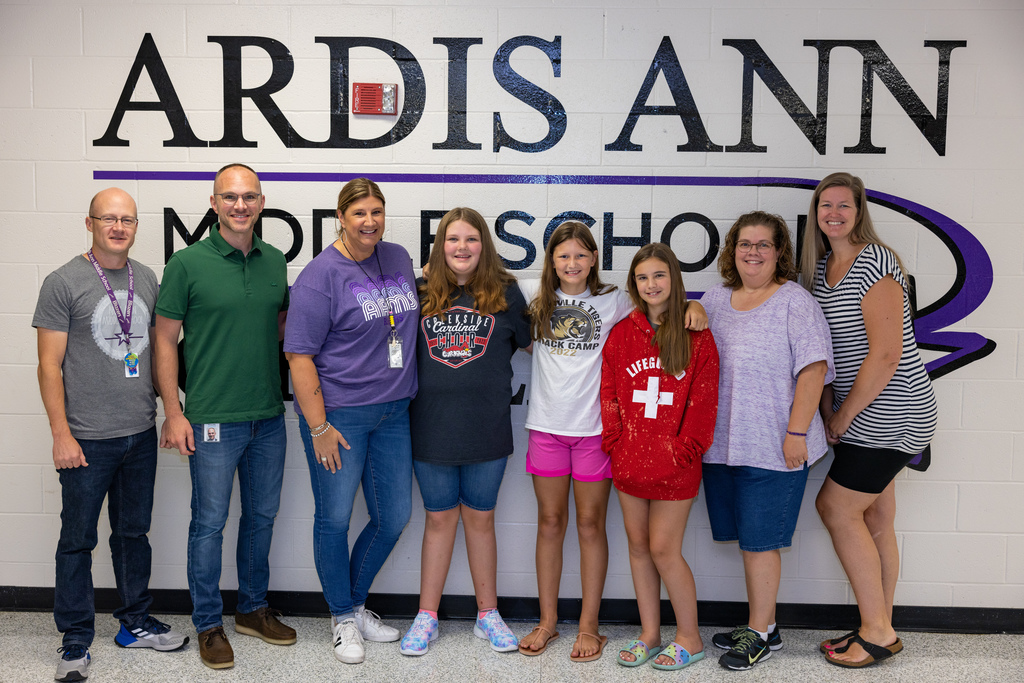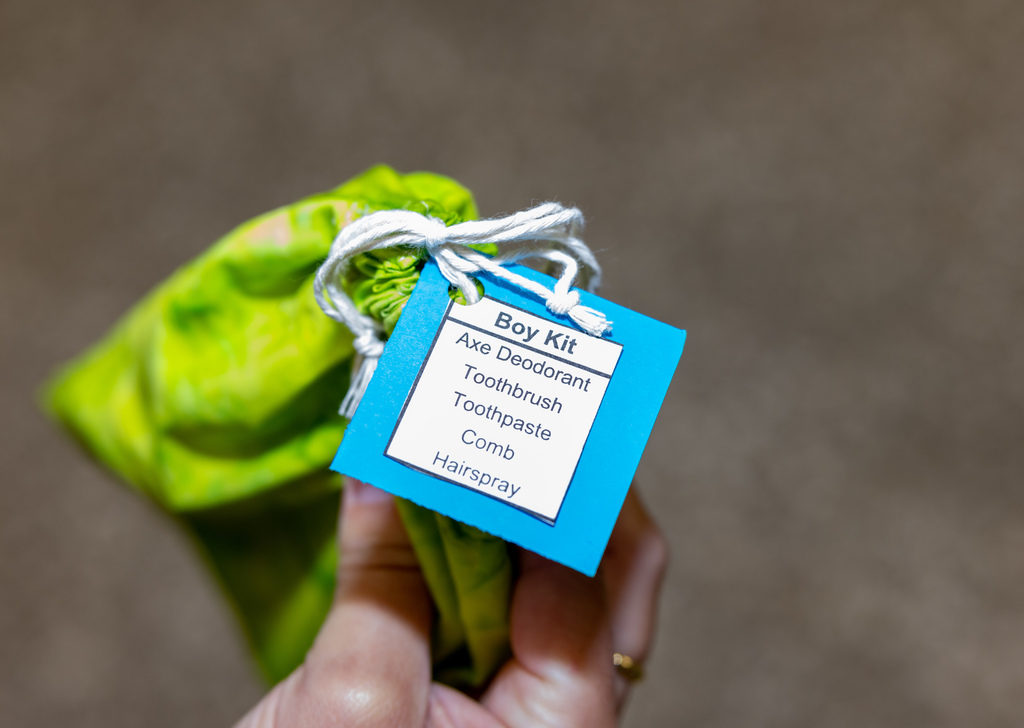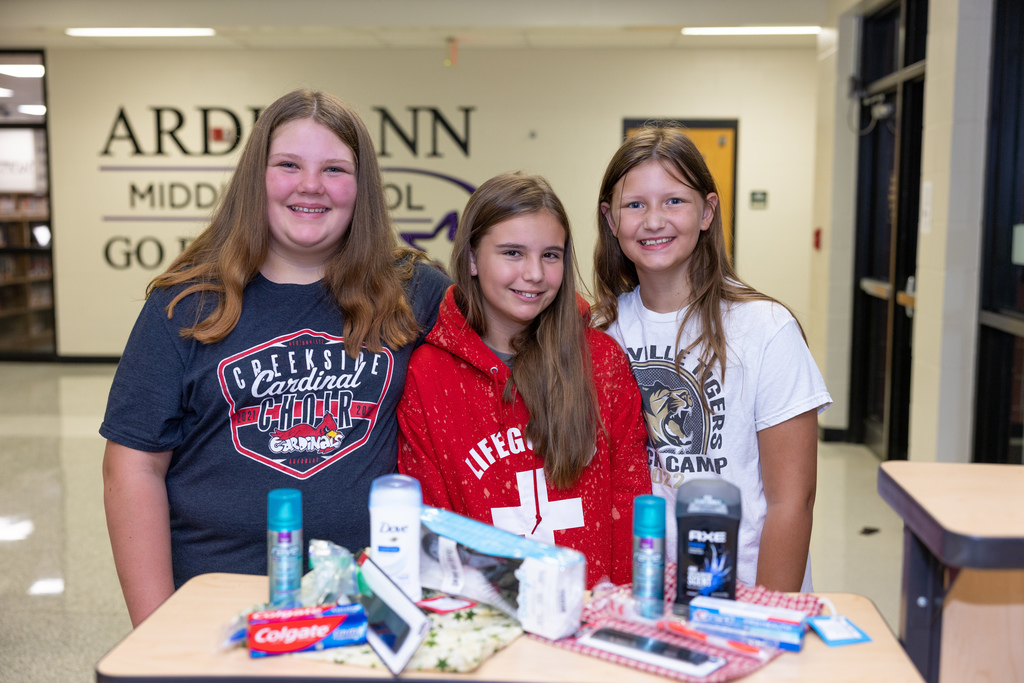 No rivalry here! Terry Hicks is the director of choirs at Bentonville High and also serves as the director of SoNA Singers, When he was asked by a tour manager to put together a choir to sing backup for Grammy nominated Josh Groban, one of his first calls was to Kayla Abernathy. Kayla is the director of choirs at Bentonville West High. The choir, made up of a number of Bentonville Schools talented teachers and former students, had the time of their lives on stage at the Walmart AMP recently.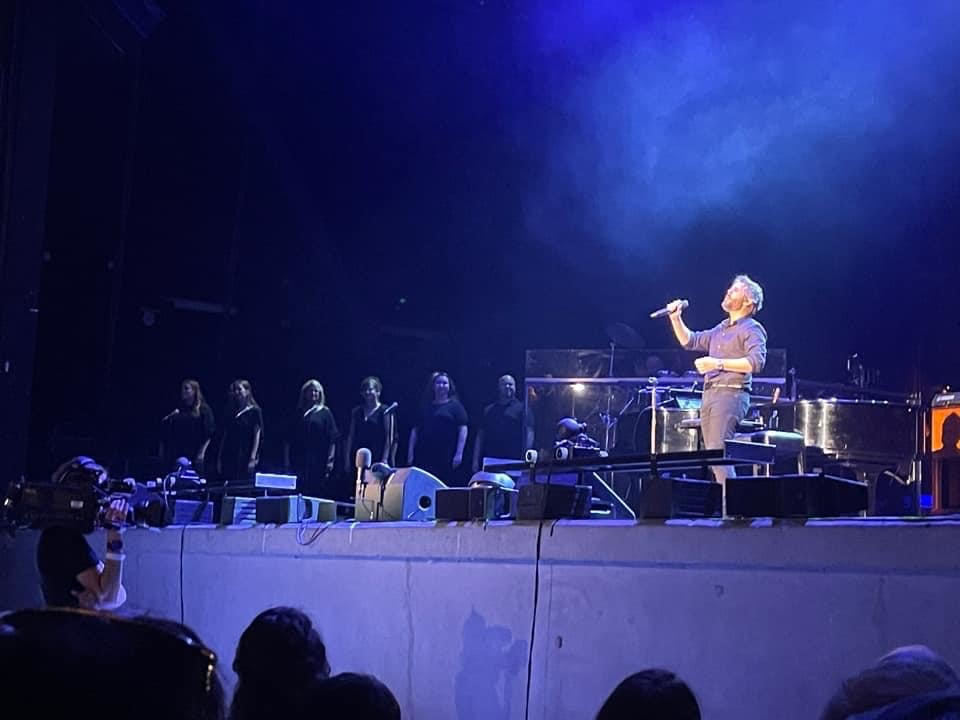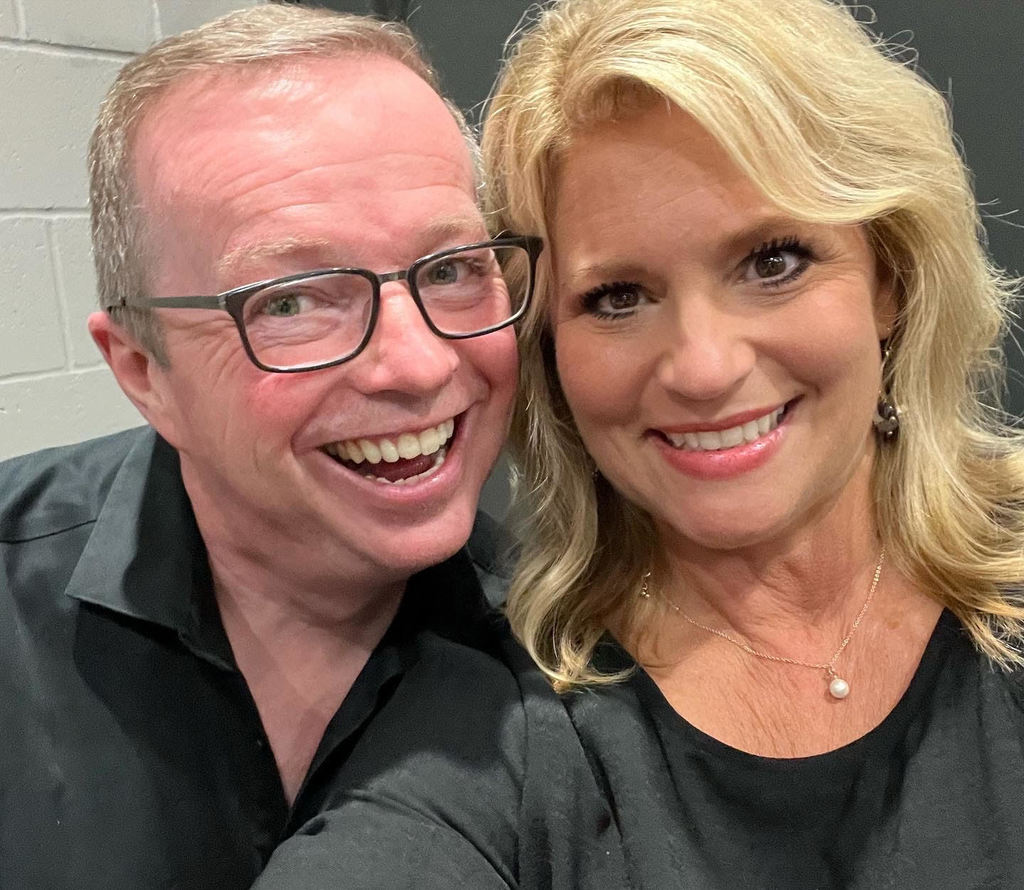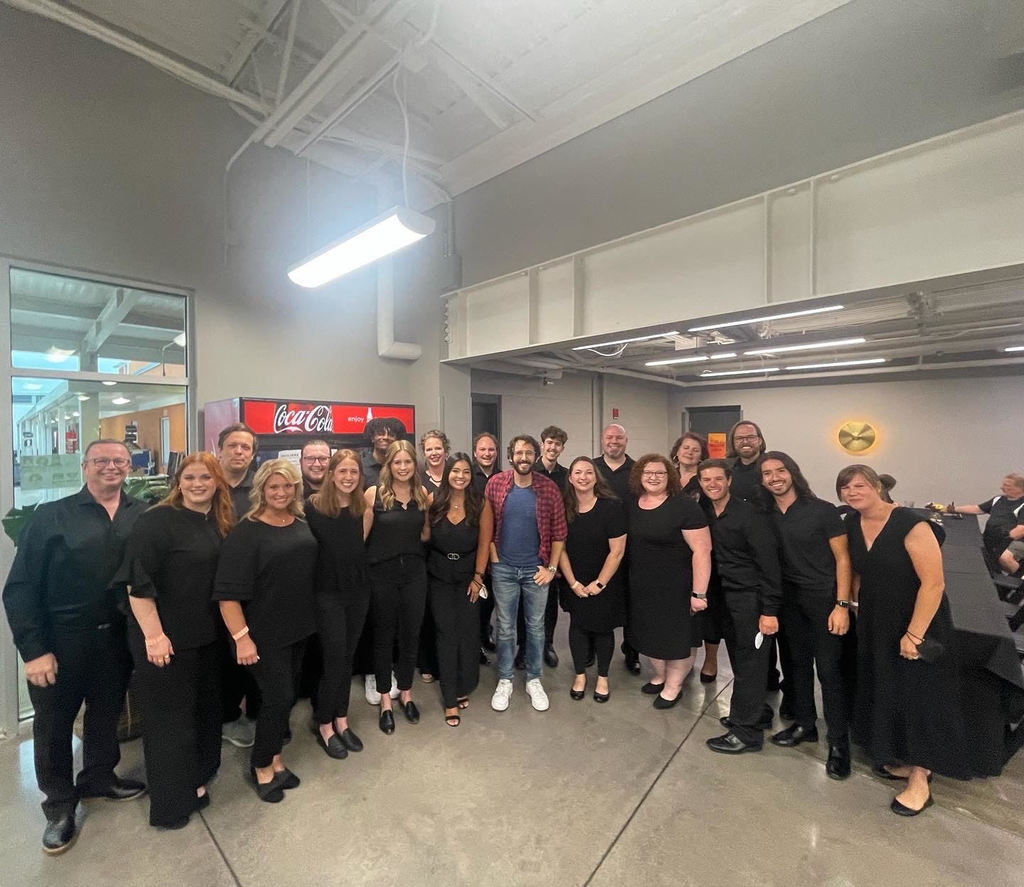 Say hello to your Arkansas Gatorade Player of the Year for ladies' soccer! Kate Carter is a rising senior at Bentonville West High and a member of the Arkansas State Championship soccer team there. She recently was awarded the coveted Gatorade honor and joins an incredible lineup of previous winners, including Morgan Andrews, Peyton Manning and LeBron James. After her senior year, Kate will play for the University of Arkansas. #whereexcellencelives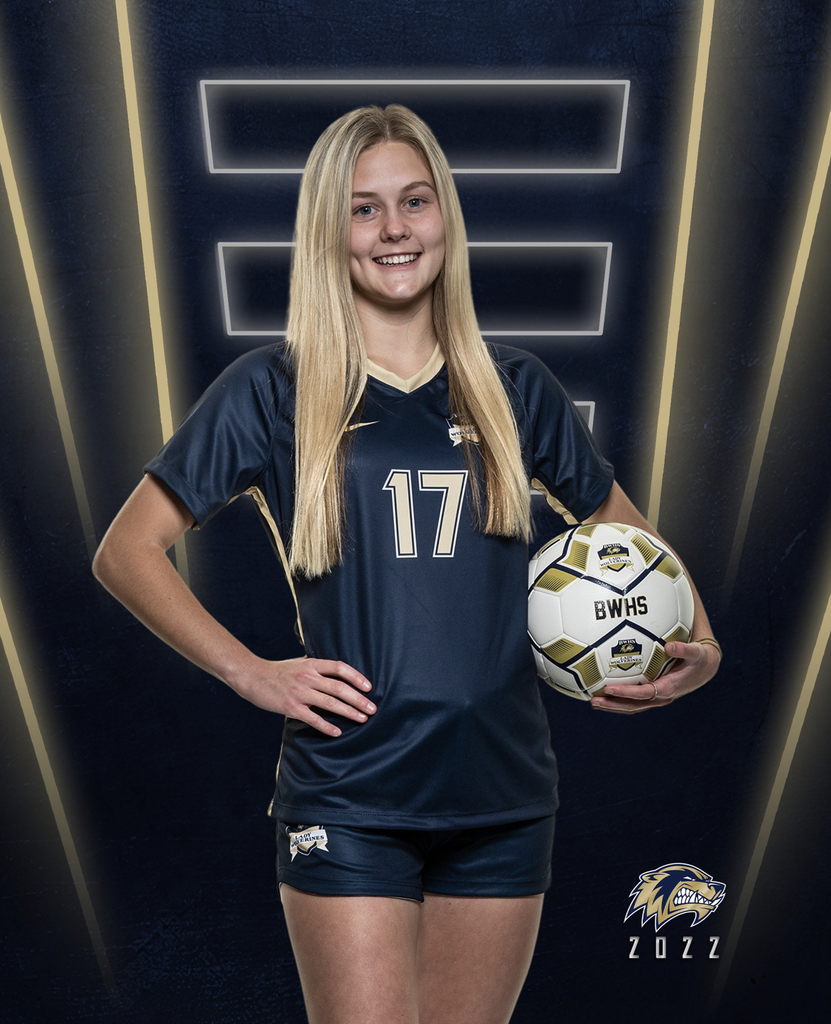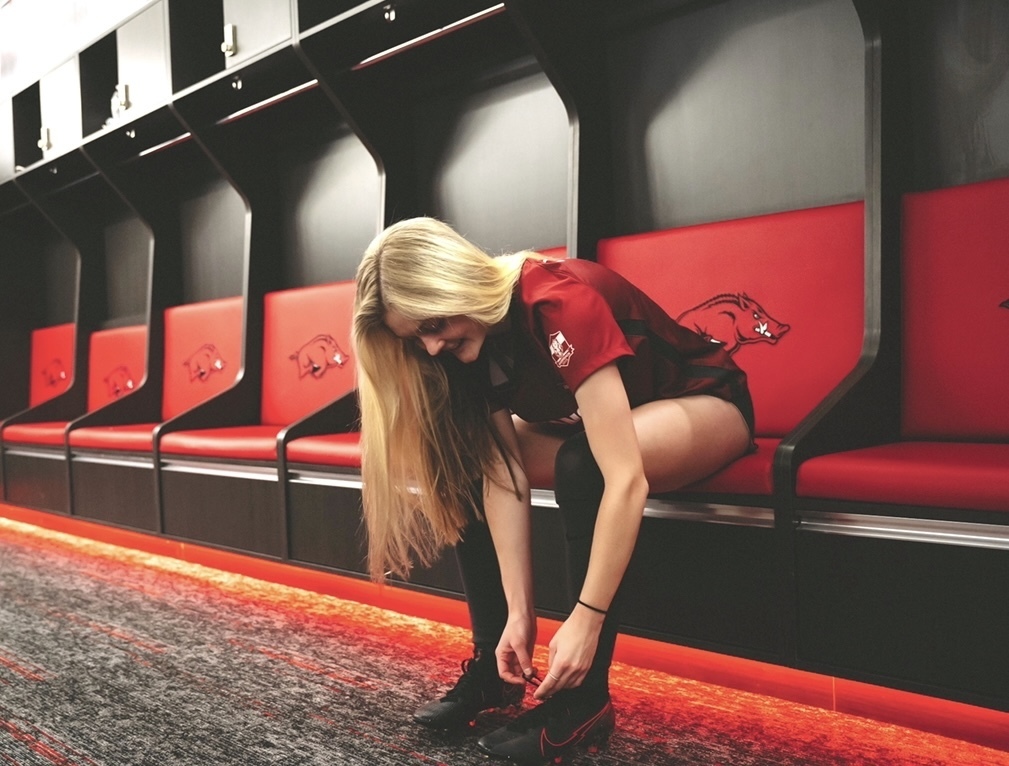 Join us in congratulating Josh Vest, the new principal at Cooper Elementary! Josh previously served as principal at Gateway in our district and has been with Bentonville Schools for 12 years. You might not have met Josh yet, but we bet you've heard him! Or at least his work! He's composed music for some of the biggest brands in the world, including Burger King, Levi's and Infiniti. His greatest accomplishment, however, is his beautiful family. He's married to Becca, and they have two awesome kids, Croxton and Ella Jane. Congratulations, Josh!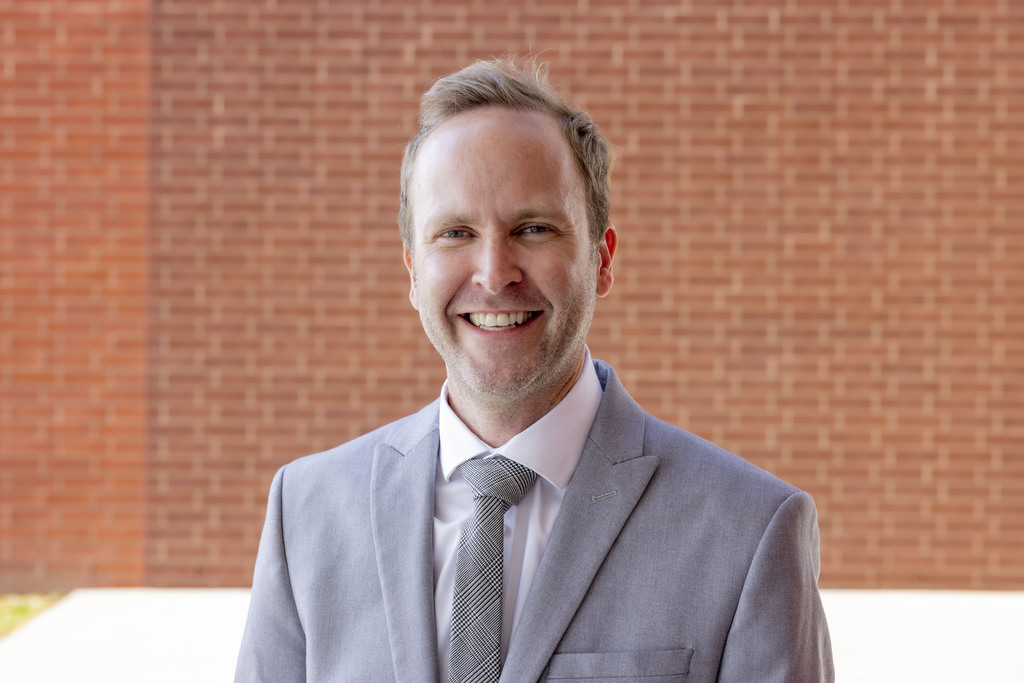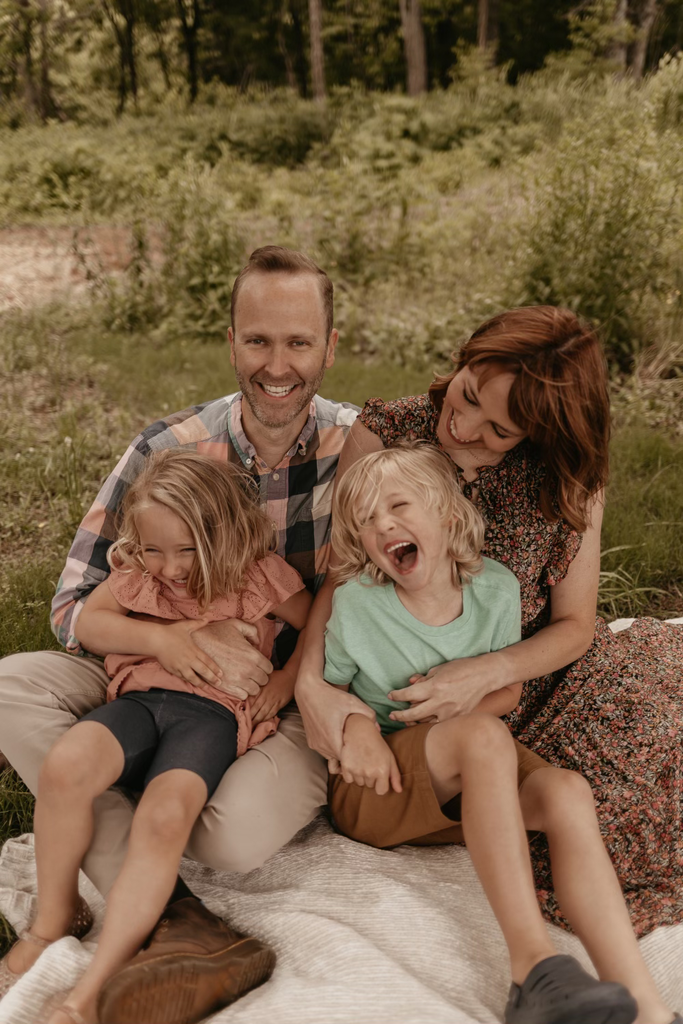 Kristin Philhower has been named the new principal at Fulbright Junior High. Kristin was most recently with Lincoln Jr. High where she served as assistant principal. She's been in Bentonville Schools for four years but grew up in Germany where both of her parents served with the United States Air Force. That service leadership permeates the entire Philhower family. She and her sister are both educators with Kelsey teaching Algebra at Bentonville High. Congratulations, Kristin!

Evening Star Elementary was recently chosen as one of 10 schools in Arkansas for the R.I.S.E. Literacy Award! This means the teachers and specialists there have done an amazing job of creating a culture of reading in their school and across our community. By the way, R.I.S.E stands for Reading Initiative for Student Excellence Arkansas. Pictured are Principal Ashley Williams (center) and Evening Star Literacy Coach Julie Dibee accepting the award from Commissioner of Education Johhny Key. #whereexcellencelives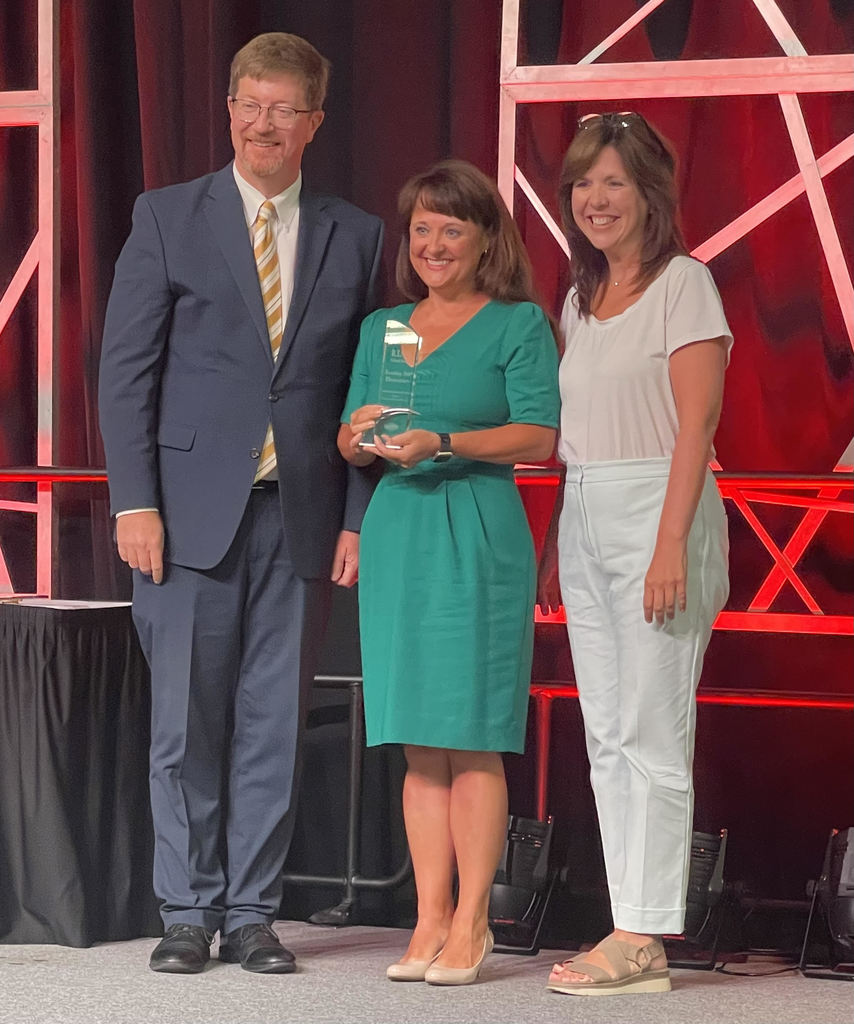 Maria Stevenson joined Willowbrook Elementary three years ago. During that time, Maria suffered immeasurable loss in the midst of the already painful COVID pandemic. While working to support the students and staff of Willowbrook, she lost her husband after he suffered a sudden heart attack. Don Hoover, Executive Director of Student Services, wrote, "Her perseverance during that time and her continued efforts to serve in our district are just a great example of the wonderful people that we have working here in Bentonville." Maria has not only persevered, but she has grown in her role. Recently, she accepted the opportunity to serve all families in Bentonville as the summer registrar. In this capacity, she has helped many families get needed support rather than waiting for the start of school. We asked her what has kept her going over these last three years. She told us that it is her faith in Jesus Christ and her desire to serve. "When our families are pleased, I'm happy." Join us in appreciating Maria Stevenson, Willowbrook Elementary Registrar. If you would like to nominate a Bentonville Schools employee for going the Extra Mile, do so at bentonvillek12.org under About Us. #whereexcellencelives