The BWHS band combined with our Mtn Bike team for a memorable performance today at the team's final race!! Thanks to Mr. Ortiz and Ms. Barry for bringing the band!!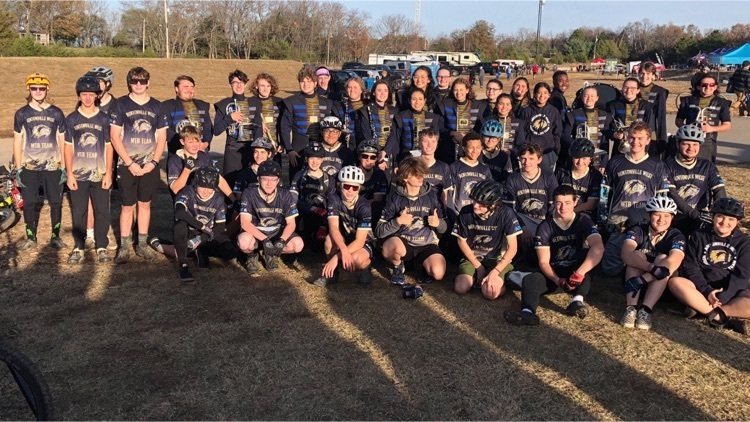 Congratulations to the BWHS Forensics & Debate team on an incredible weekend at the Little Rock Classic October 28-29. Junior Caitlyn Johnston took 2nd place in Big Questions Speakers Junior Mimi Woodard took 1st place in Big Questions debate and was awarded and 6th in Big Question speakers Freshmen Jeneisy Lopez and Bell Bernard advanced to the quarterfinal round of IPDA Junior Jaden Nash placed 2nd in IPDA & received 4th place IPDA Speaker Senior Bailee Elam placed 3rd in Novice Congressional Debate Junior Nayana Swain placed as a finalist in Varsity Congressional Debate Seniors Bailee Elam & Lauren Jackson placed 3rd in Duo Acting Sophomore Ahmed Khan & Junior Lillian Stevens placed as a finalist in Duo Acting Junior Nayana Swain placed 1st in Extemporaneous Speaking Senior Lauren Jackson placed 1st in Original Oratory Senior Enrique Banuelos placed as a finalist in Original Oratory Senior Lauren Jackson placed as a finalist in Poetry Sophomore Ankita Nair placed as a finalist in Storytelling Senior Lauren Jackson placed 1st in Informative Speaking The team also placed 3rd in Debate Sweepstakes, 3rd in Forensics Sweepstakes, 3rd in High School Sweepstakes, and 1st in Squad Efficiency. Congrats West Speech & Debate!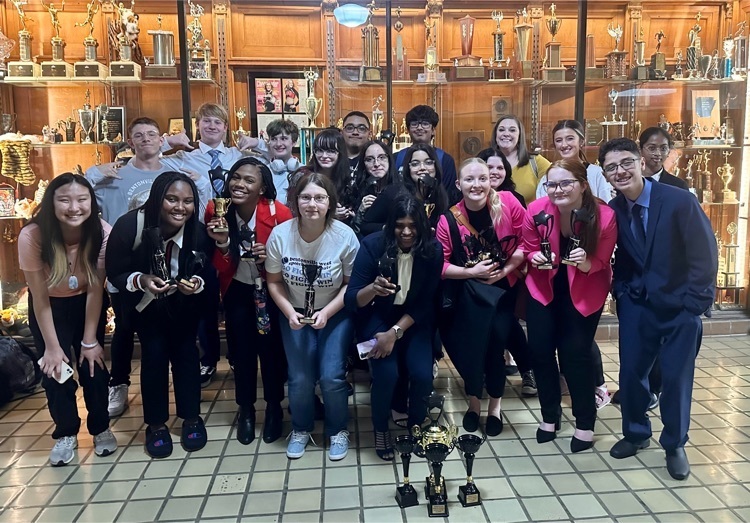 Come see Radium Girls performed by our outstanding Theatre department! Multiple shows!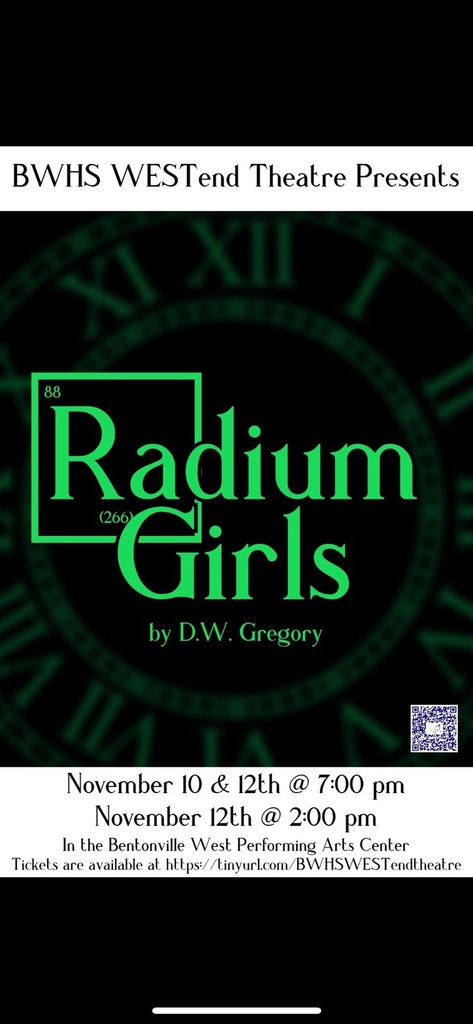 Gameday change! West vs. BHS will kick off THURSDAY at Tiger Stadium at 7:00pm! Can't wait to see you there!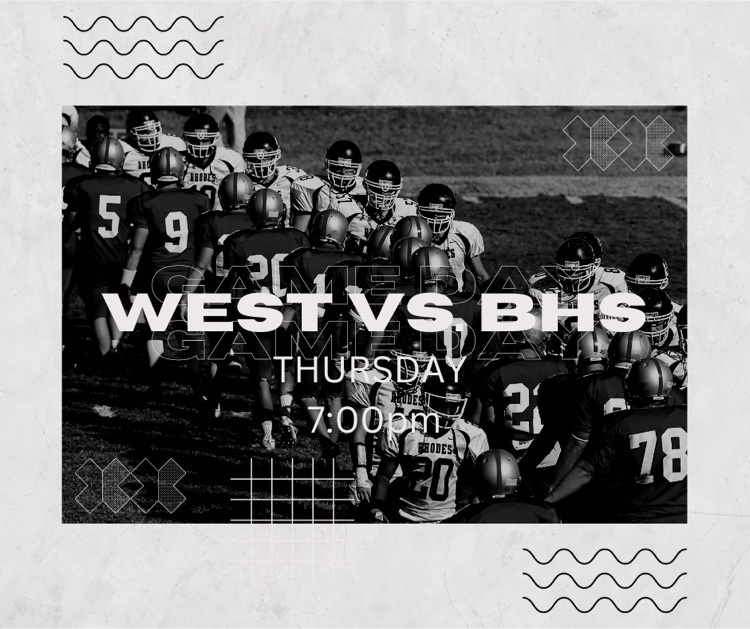 Our Circle of Friends Fall Festival was a blast! It was awesome to see our students design, set up, and lead the activities today.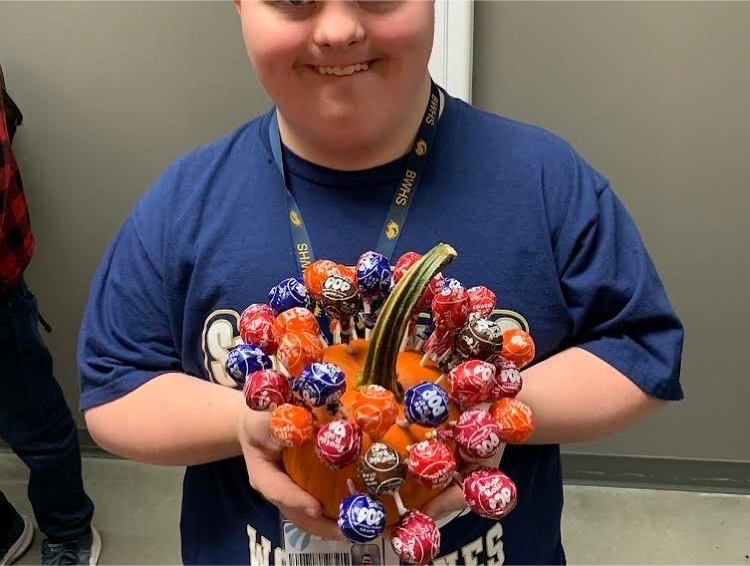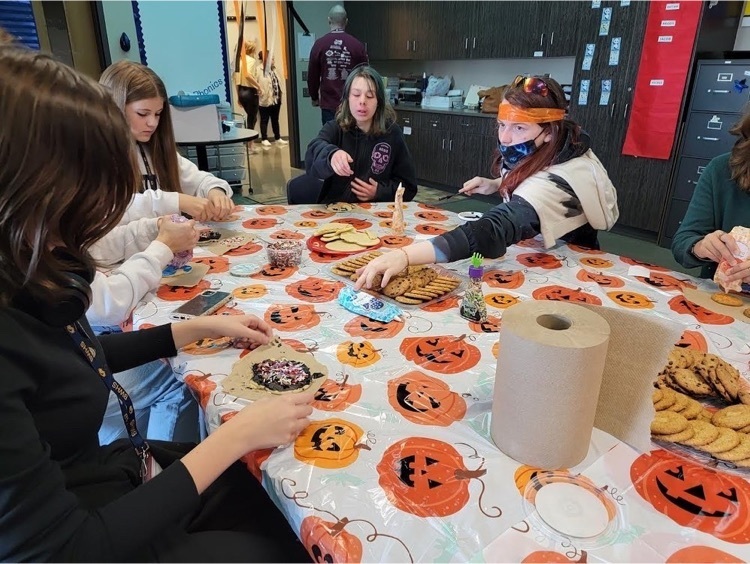 Project Search is an innovative job-training program providing a nine-month internship program for young adults with disabilities. Interns in the program complete (3) ten-week rotations at a partnering business with the goal of gaining the necessary skills to obtain competitive employment. Our Project Search classroom is at Embassy Suites. This week a collection of local business partners joined our students for an advisory council meet and greet. We appreciate our business partners.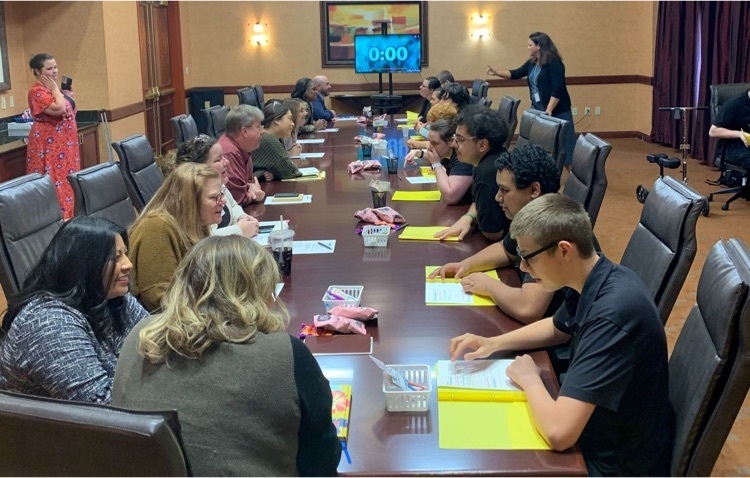 We want to thank our partners in education! These remarkable people collaborated together with teachers to create a classroom activity where partners in education can play a larger role in the learning process. The experience was amazing for all stakeholders and we are looking forward to continuing to partner together! Jamie Gallagher PA-C Dahlia Aesthetics by WHA/Women's Health Associates Kevin Bennoch Restaurant Owner Pedaler's Restaurant and Pub Justin Hershberger, Architect Marlon Blackwell Architects Dale Schultz, Business Owner Ridgedale Homes Former Lady Razorback Head Diving Coach Lorene Burns, Planning Director City of Centerton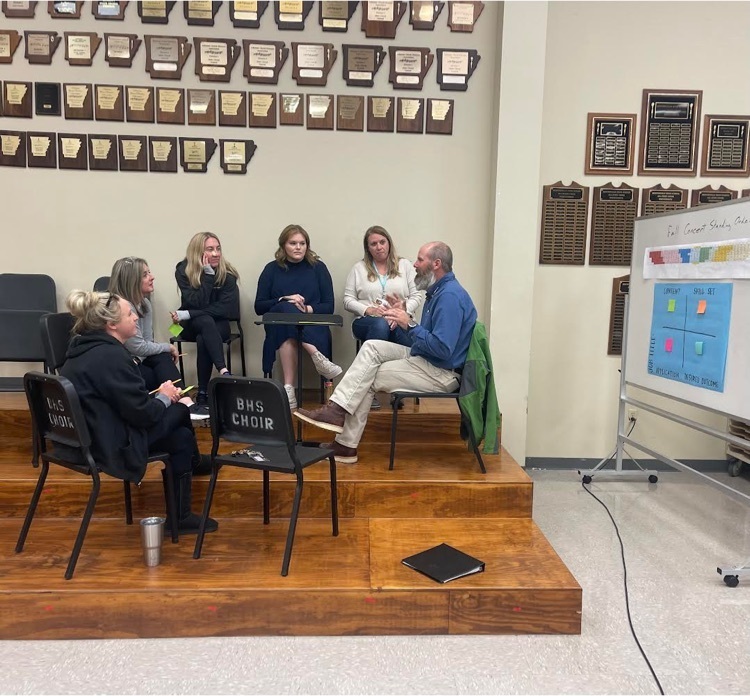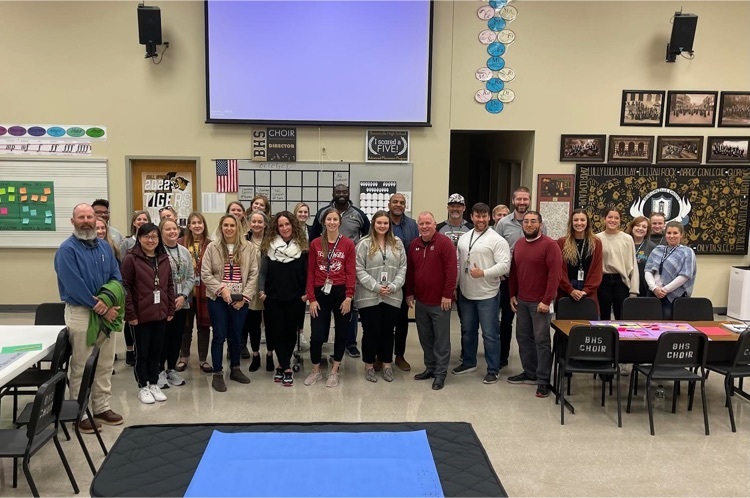 Join us for a Lunch & Learn Nov 10!

Join Bentonville Schools for this informational event from Benton County Sheriff's Department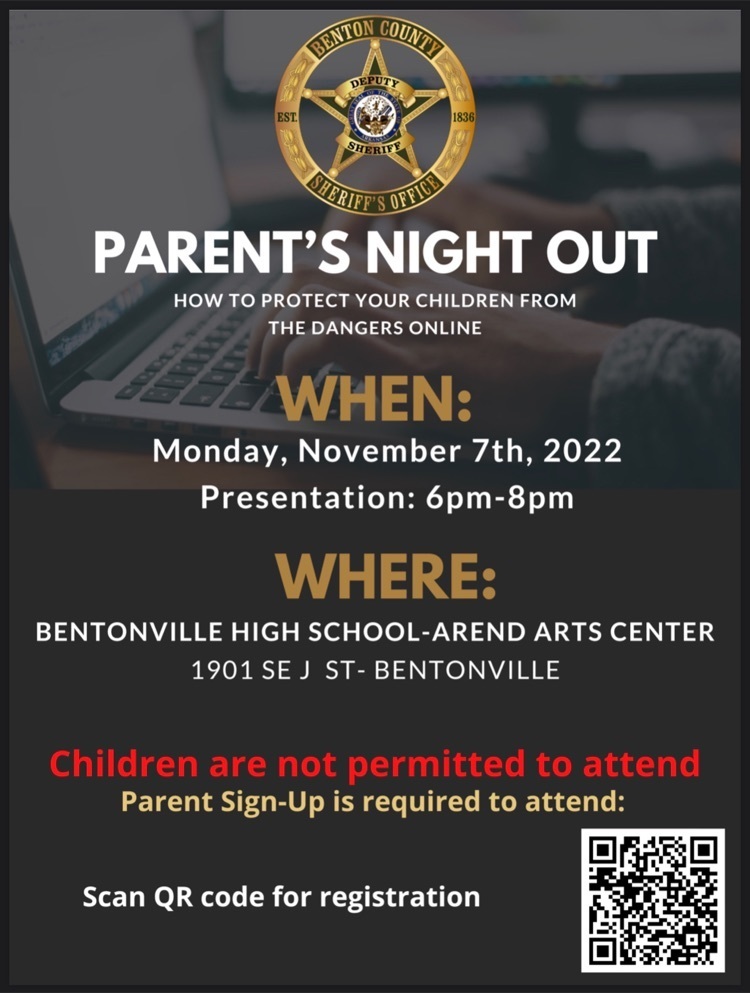 You and your parent(s)/ guardian are invited to join us this Thursday from 5-7 pm for a FAFSA Work Session. We will be in the 2463 Computer Lab. Please prepare a FSA ID in advance and bring your most recent W2 and 1040 to complete the FAFSA.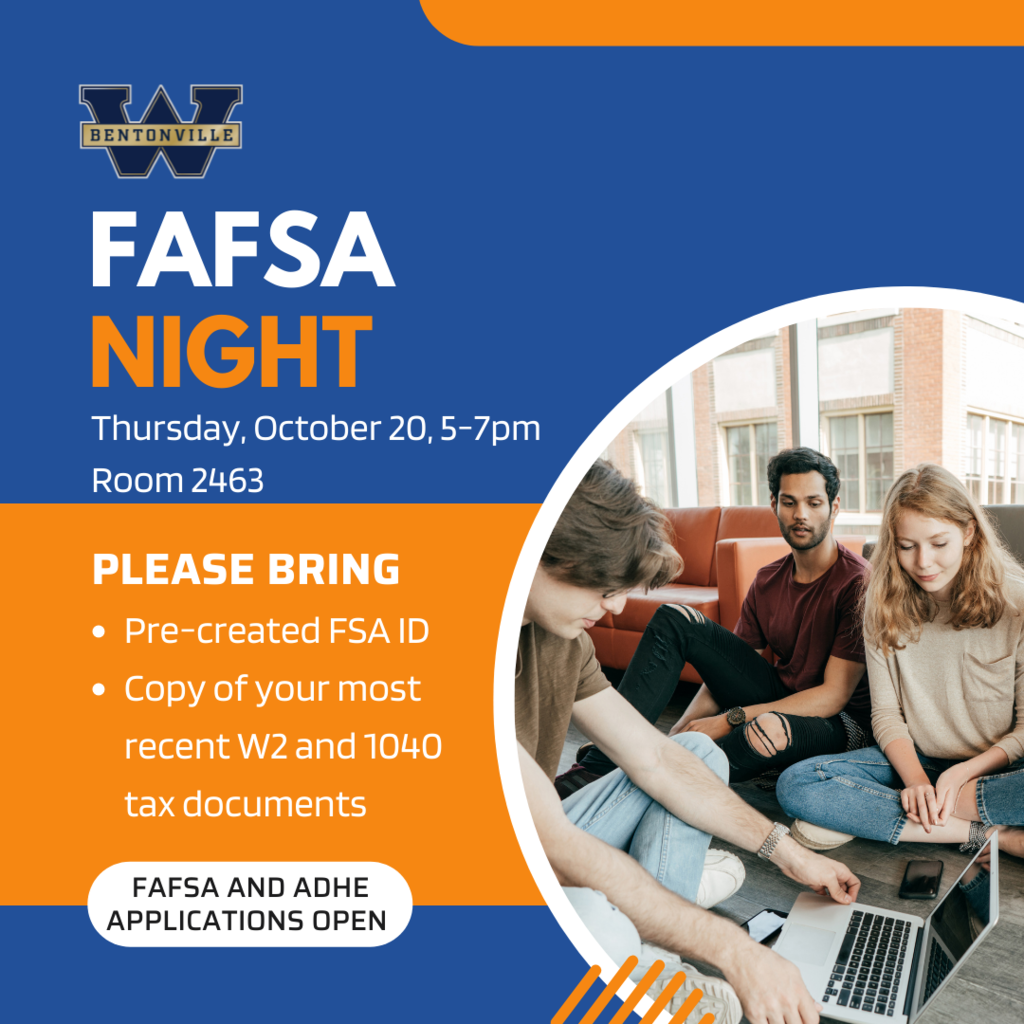 The Student of Color Club, sponsored by Mr. Rubio and Mrs. Haywood. Used Crayola Colors of the World that were donated by Walmart to celebrate and colorfully express themselves, some drew self-portraits, pictures that represented friends, and family. The club celebrates the uniqueness of the student body here at Bentonville West!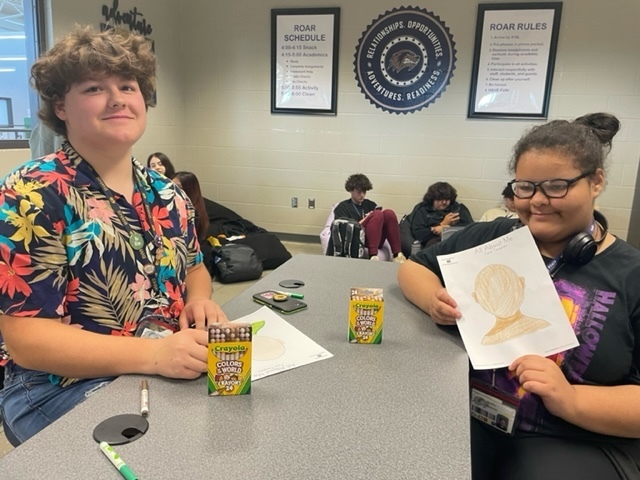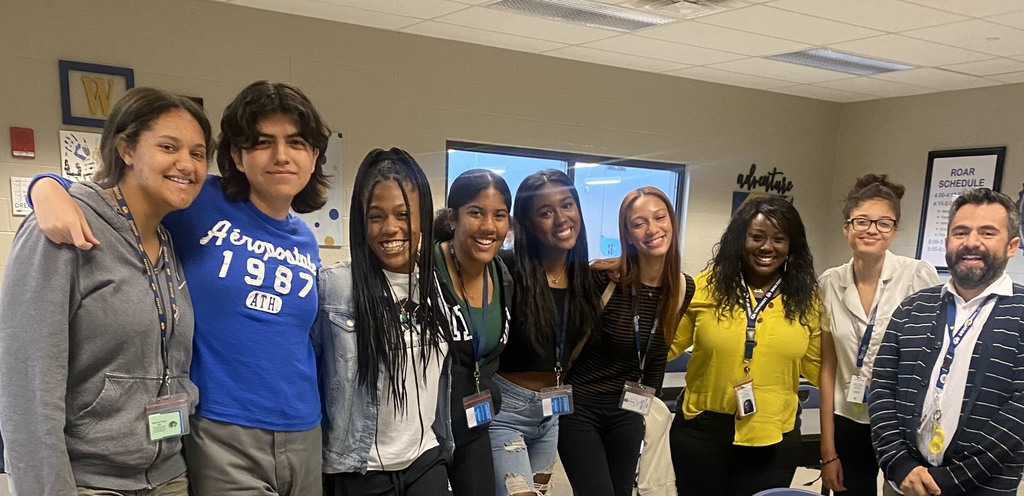 Don't forget about Parent-Teacher Conferences this Thursday, October 20, 4:15pm-7:45pm. We will also have a FAFSA Informational meeting from 5:00pm-7:00pm!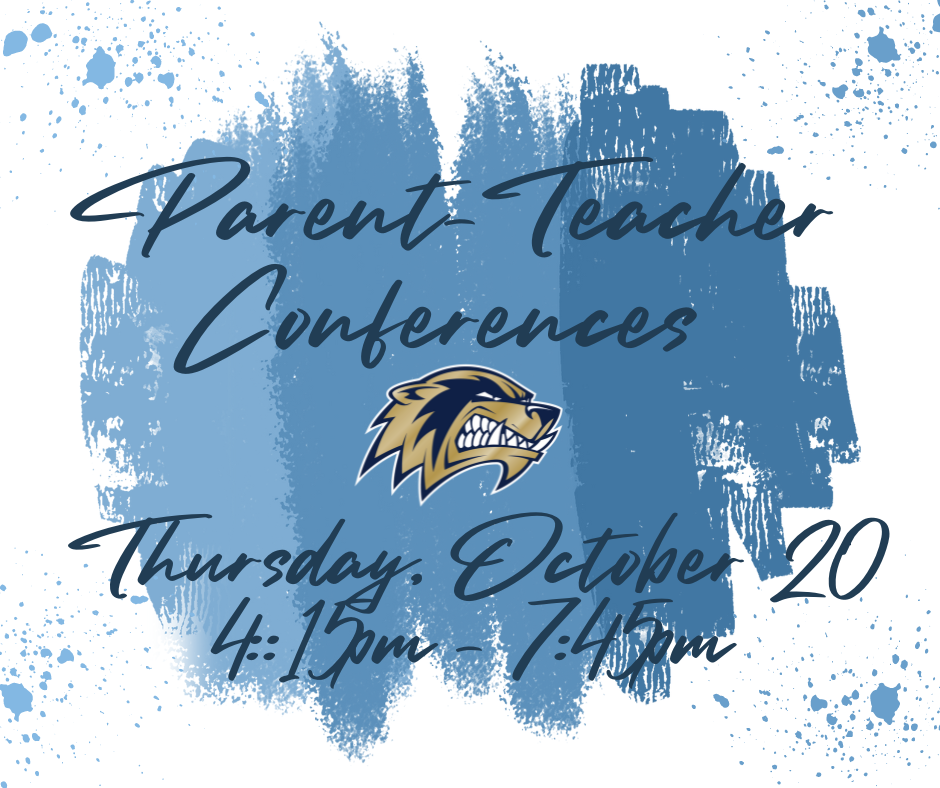 West Wolverines are proud to support the Jesse Lewis Choose Love Movement in Bentonville. This year's celebration is November 9 in the Downtown Bentonville Square. Details at bentonvillek12.org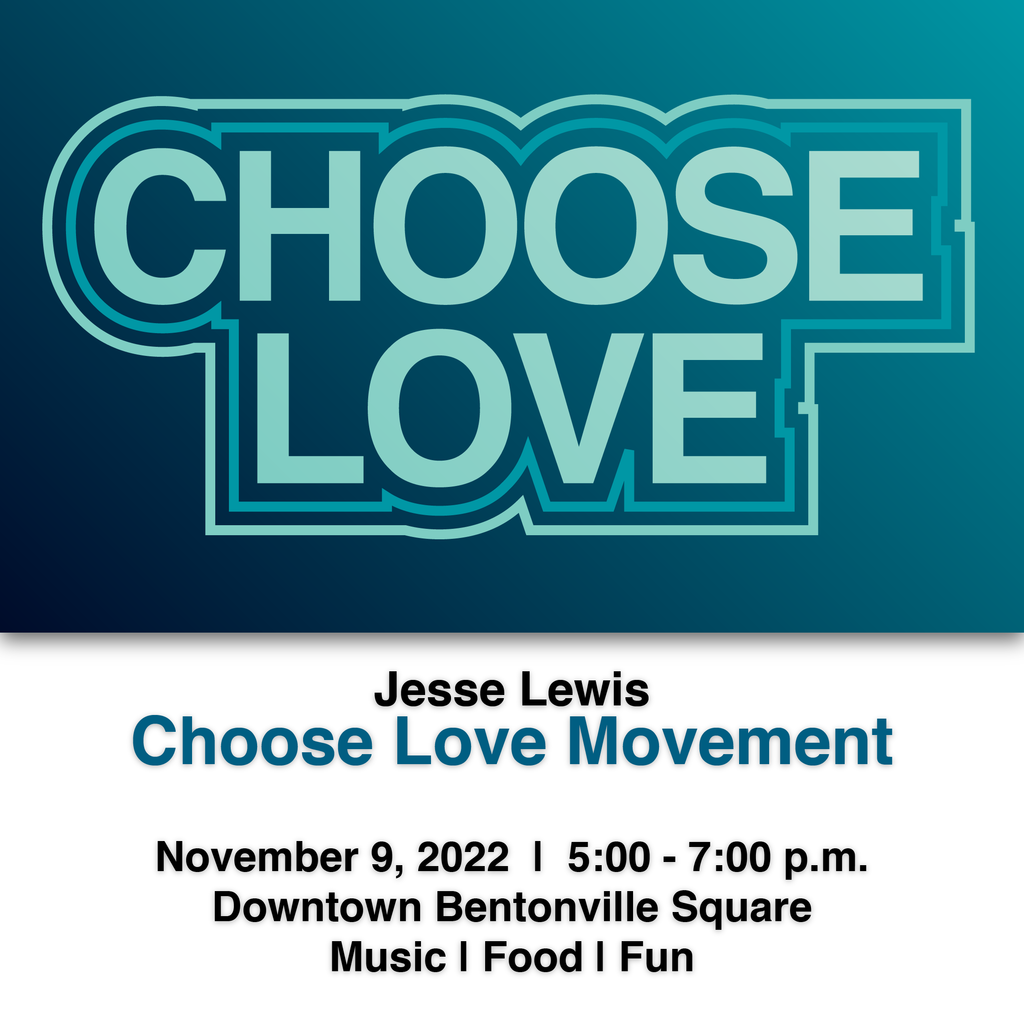 Mrs. Myers's Architecture students had a great time touring the UofA Fay Jones School of Architecture and Design! They learned about the three major focuses of the school, Architecture, Interior Architecture(Design), and Landscape Architecture and participated in a mini design workshop.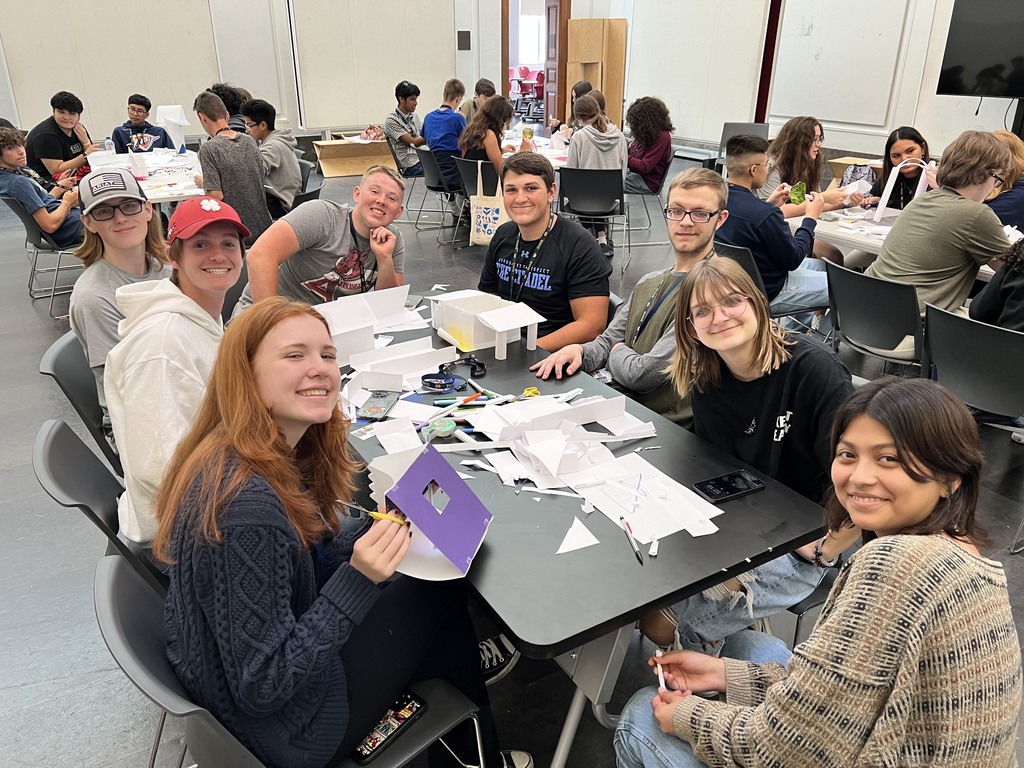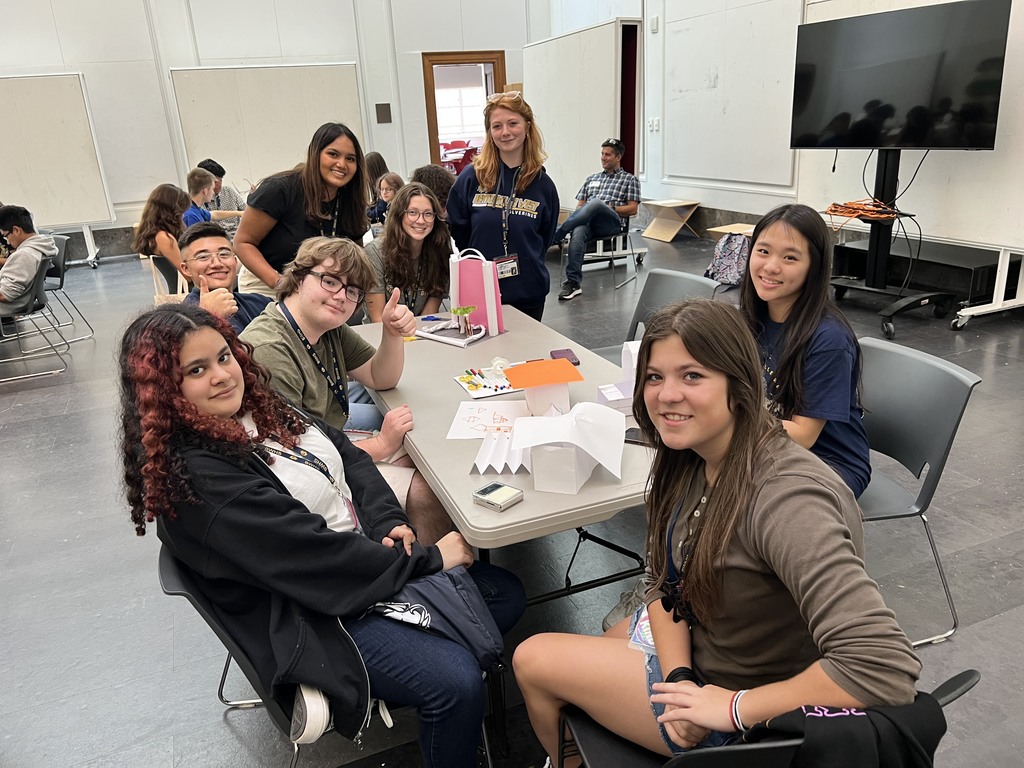 Join us as we host a discussion with our Special Education Directors on October 20 from 6:00pm-7:30pm.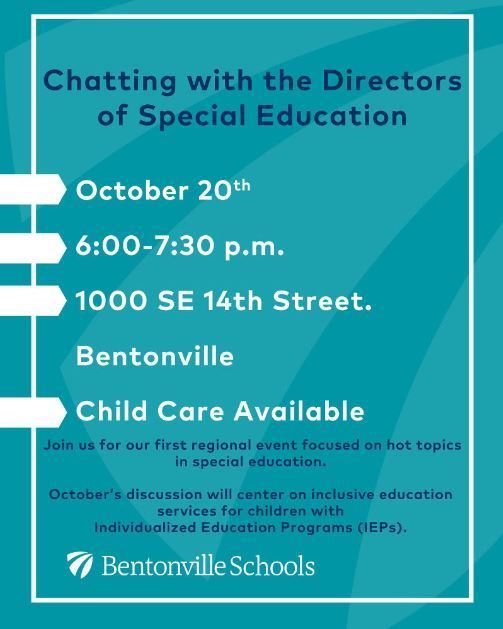 Fall Break is October 17-19! Enjoy the break and the amazing weather!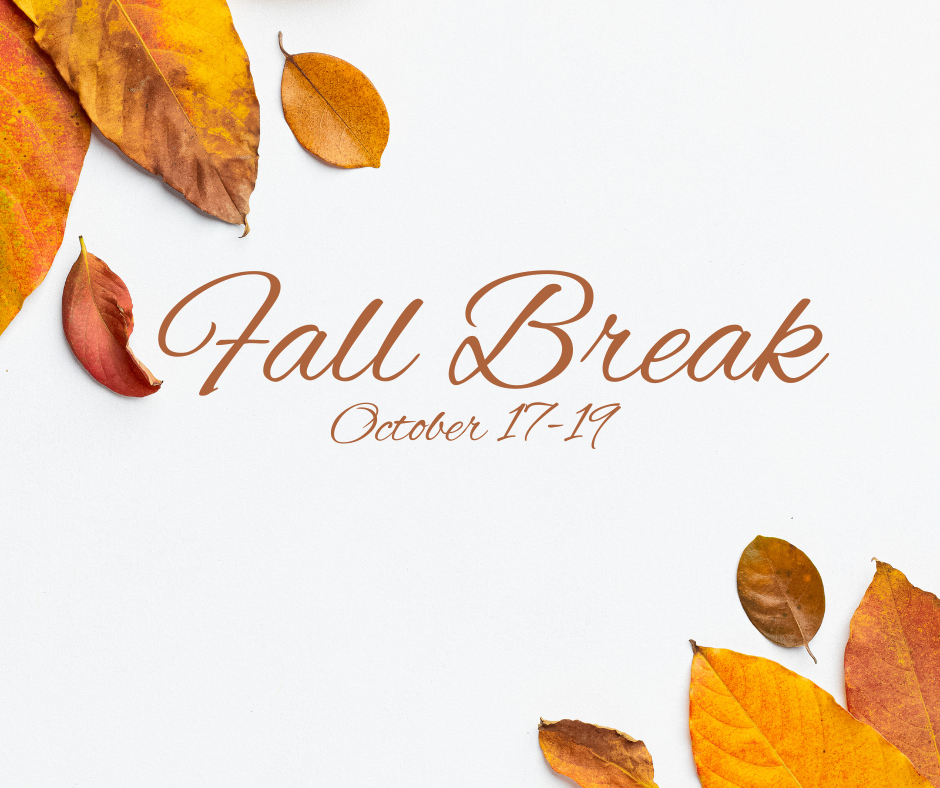 AP Exams for Students NOT enrolled in the AP Course Information

Join us for family mental health night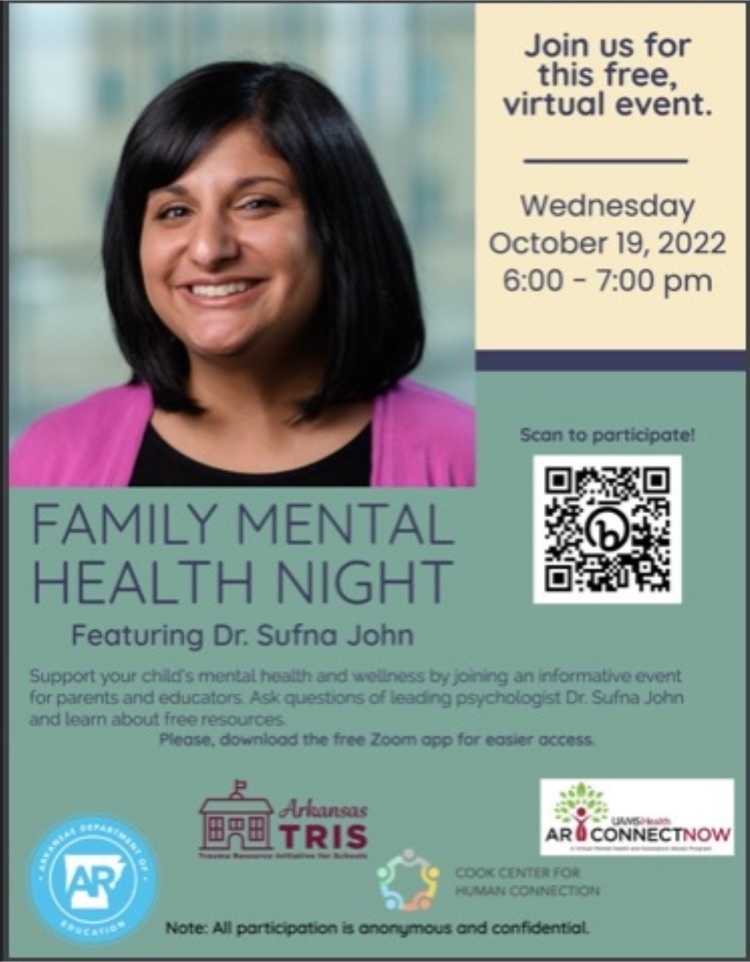 Students interested in NWACC courses, registration deadline for Spring courses is October 15.

After reading a self-selected novel this quarter, Mrs. Garrison's 9th grade English classes give book talks and share creative projects.