Our homecoming parade will be next Friday, September 30 at 10:15. Gamble Road, Seba, and our student parking lot will be closed for short portions between 10:15-11:15. We have scheduled times for our Ignite students to leave campus that day and will be communicating with them through email. If you have specific travel questions about this time, please call our front office.

Had a great ride tonight with the Wolverine Mtn Bike Team! Dr. Guthrie had a blast but couldn't keep up with this fantastic group of athletes and coaches! #westlove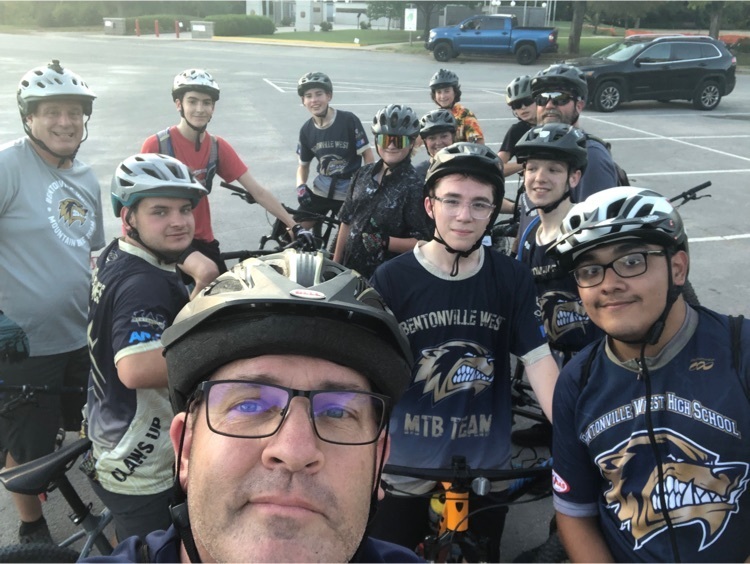 English teachers hosted their final "Book Buddy" activity: book speed dating! Each student crafted 1-2 min of content to say about their book and tried to convince other students to read their selection!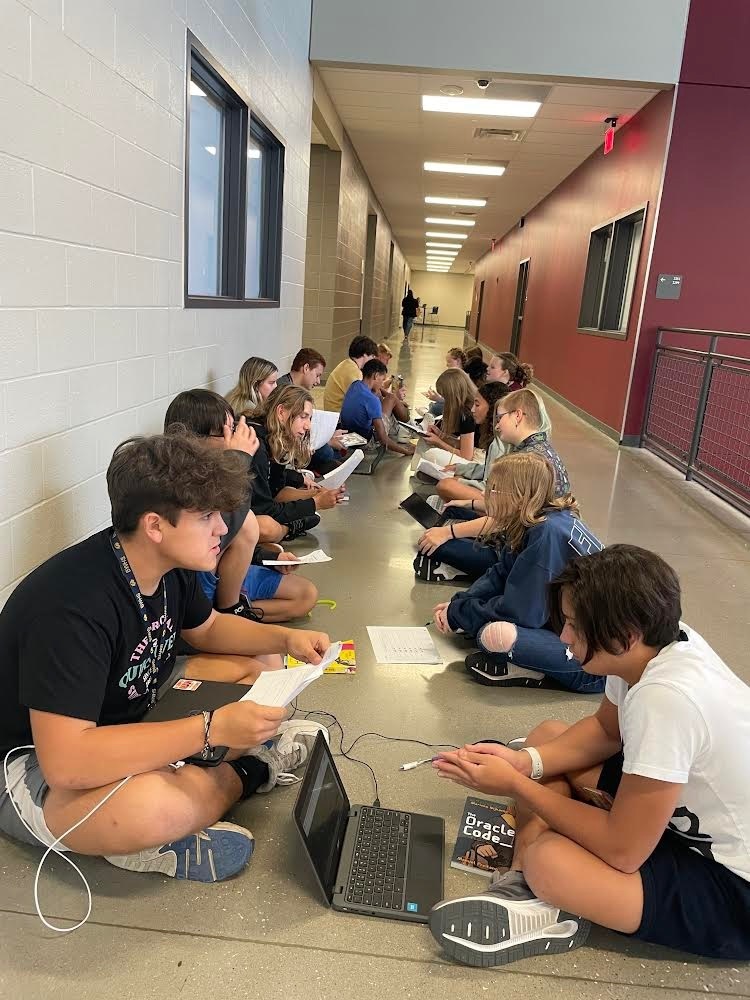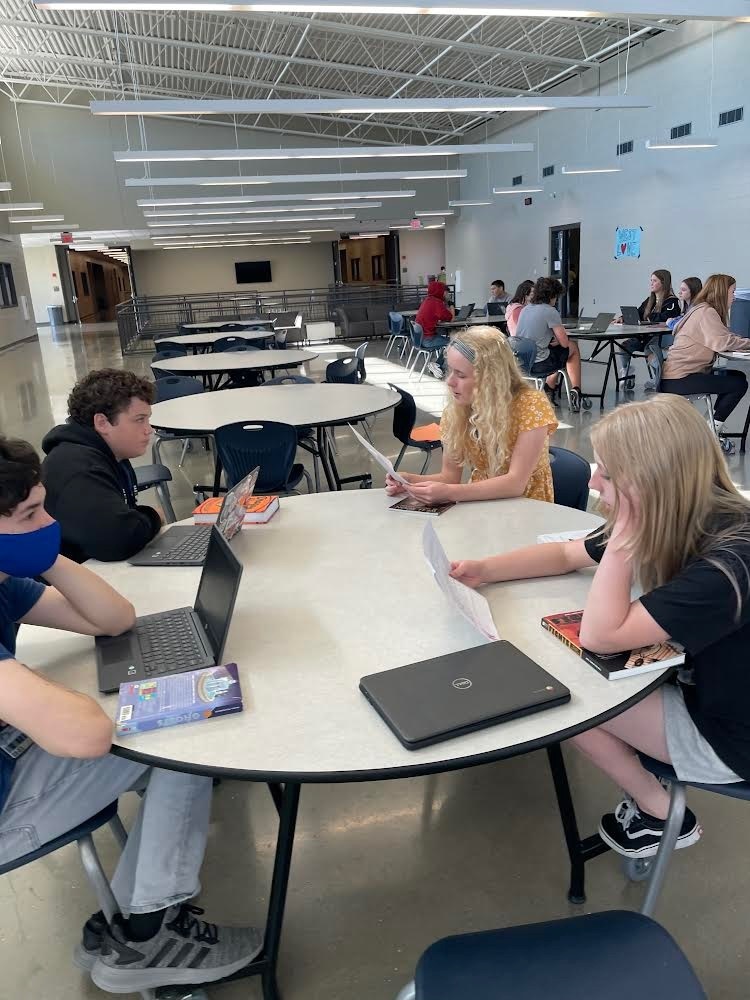 In honor of Constitution Day, BWHS AP Government students had the opportunity to view the historical documents currently on display at Crystal Bridges.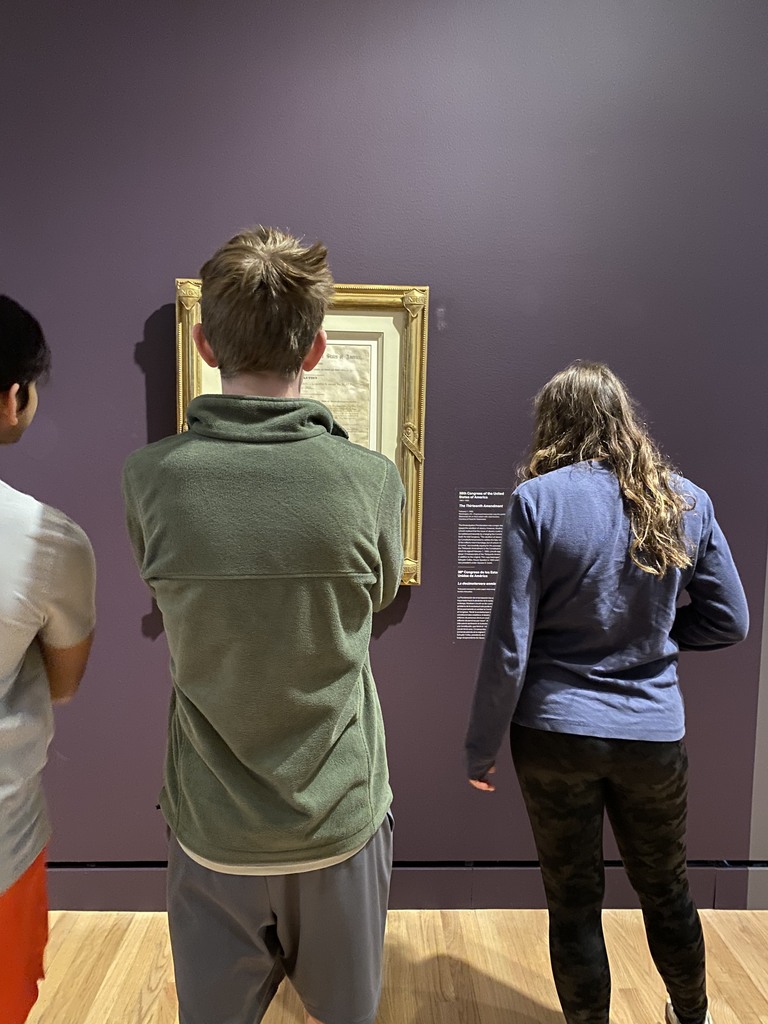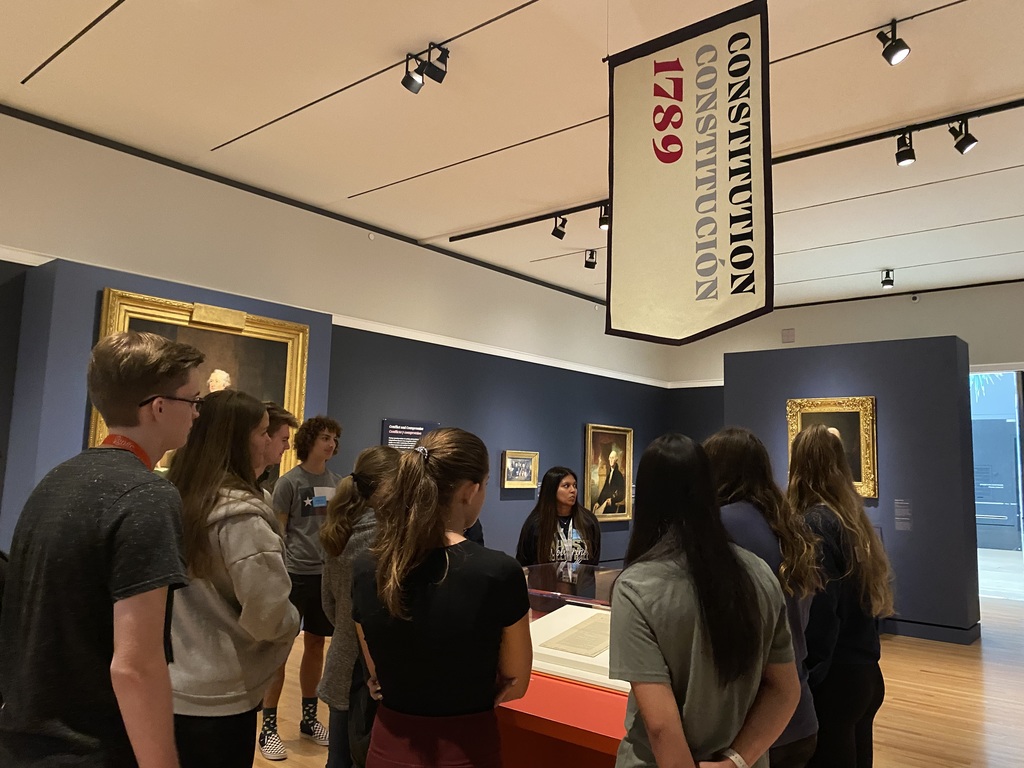 It was great to see old friends and meet new ones at today's first Circle of Friends club meeting! We worked on our homecoming float, built and flew paper airplanes, played games, and had a mini jam session.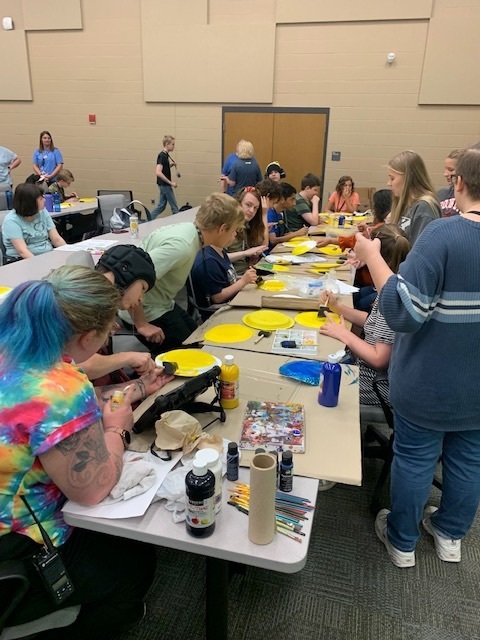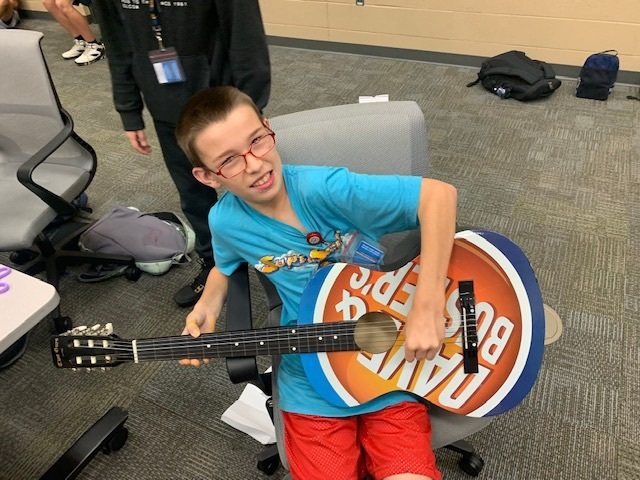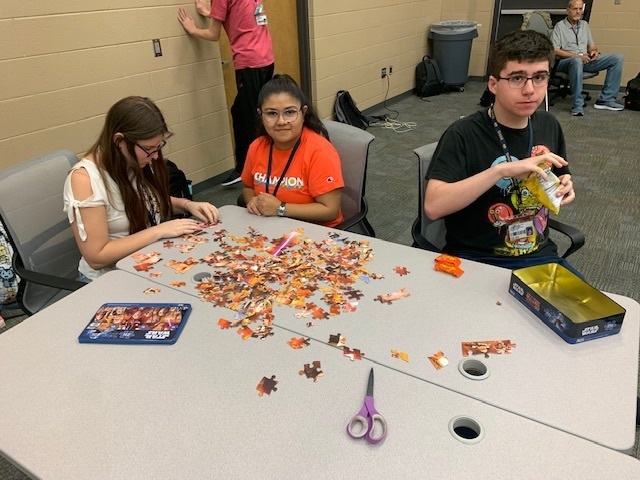 Attention seniors! The final date for senior yearbook portraits is Monday, September 19. At this session, seniors who did NOT attend a summer portrait session will have their yearbook portrait taken. Recommended attire includes button up shirts, ties, jackes, nice blouses, or nice dresses. Caps & Gowns will be provided. No appointments are necessary! Portraits will take place in the BWHS Performing Arts Center. Students who cannot attend their alphabetical time slot may attend at 8:30 AM, 12:00 PM, or during another time slot if that is their only availability. For questions, please email
bwhsyearbook@bentonvillek12.org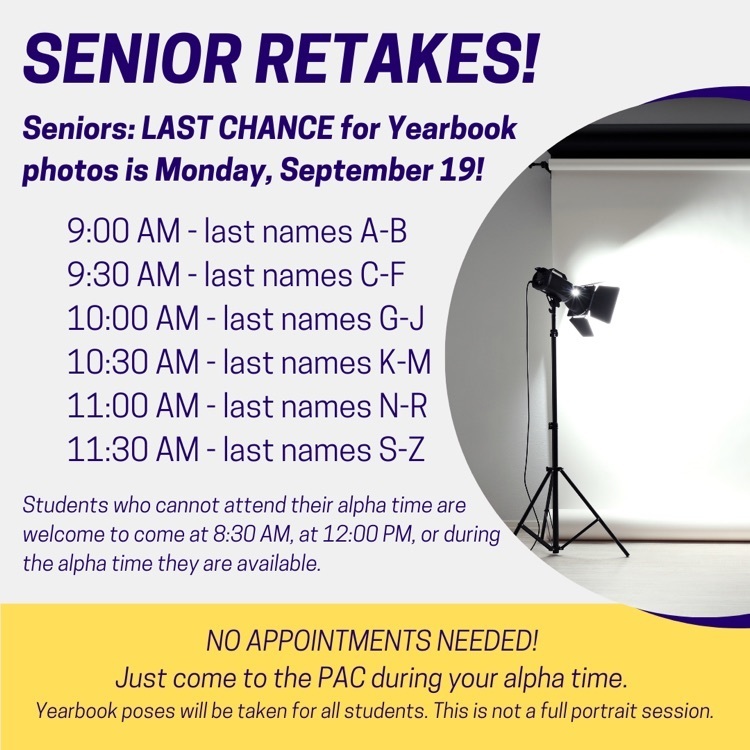 Culinary Arts 2 students are working through the Growing My Plate Program in connection with Apple Seeds Teaching Farm in Fayetteville. This week we have talked about eating from all 5 food groups and eating fruits and vegetables of different colors. So we grilled vegetable kabobs and served them with agave balsamic sauce. #bwhsculinary #bwhscareerstudies #appleseedfarms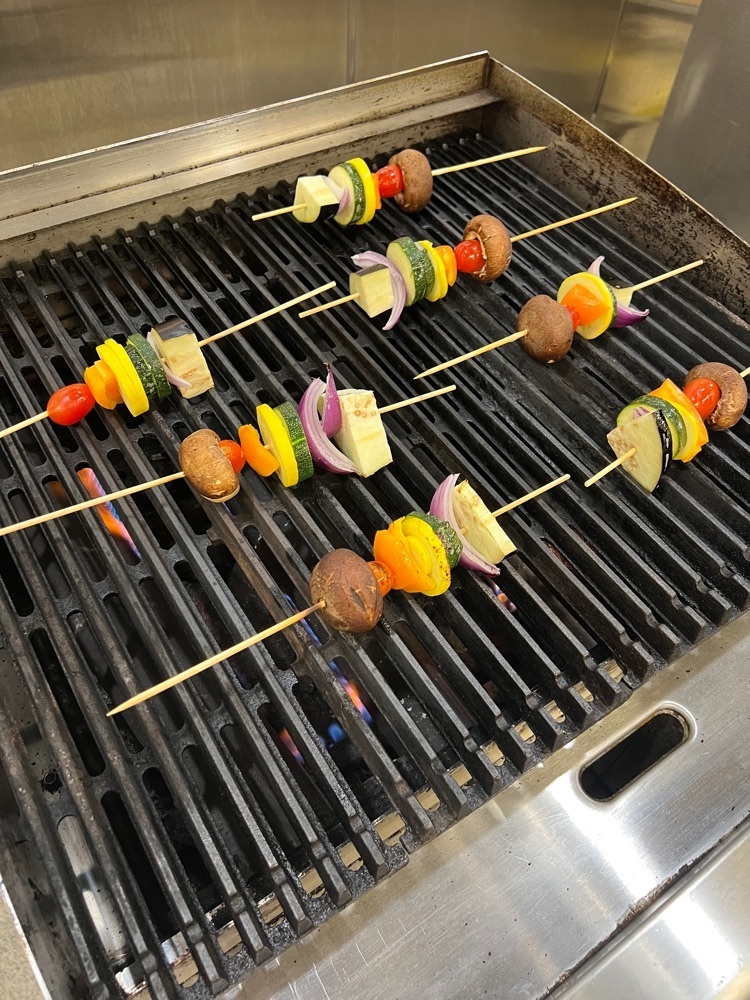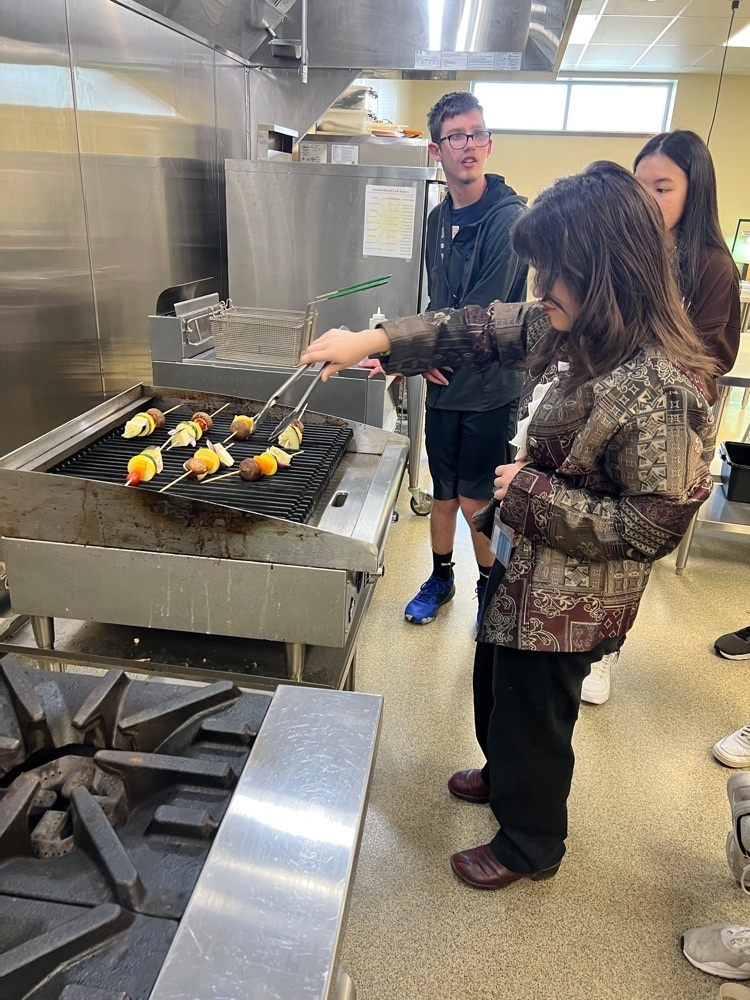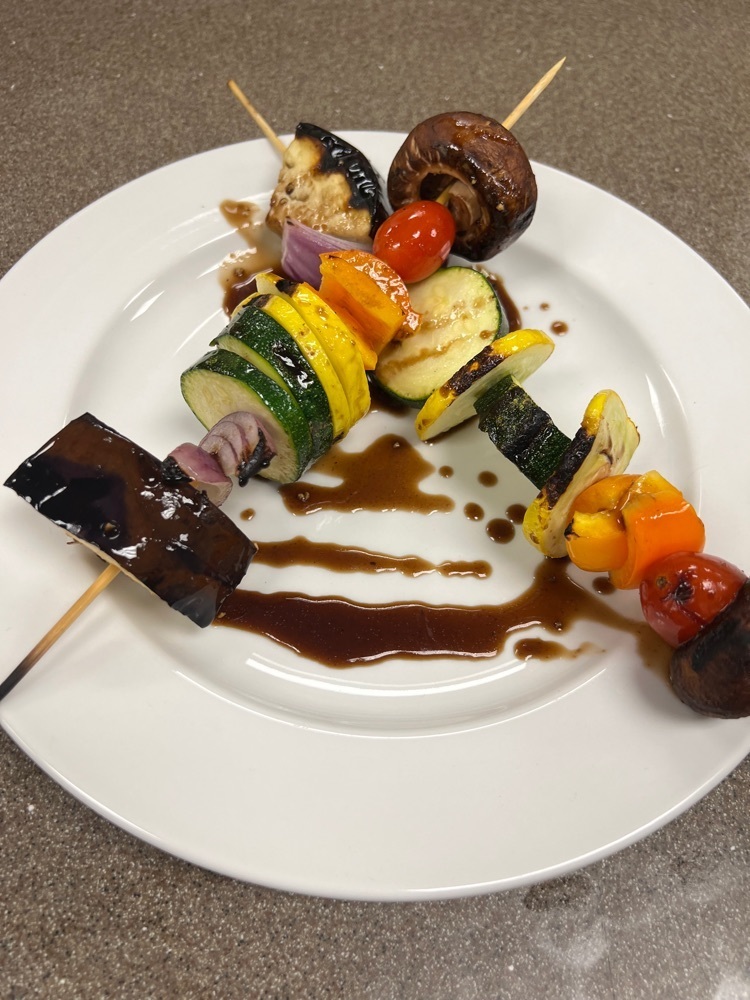 Free ACT tests, free college apps, and more benefits come with approved free lunch. Lunches will be charge this year unless you complete the free lunch form online. Have you added money to your school meal account? The federal government has withdrawn its blanket free lunch options. Breakfast will cost $2.05 each day, and lunch will cost $3.05 each day. Visit bentonville.familyportal.cloud to add money to your child's account or click on the "Guest" button to find out if your family is eligible for free and reduced price meals.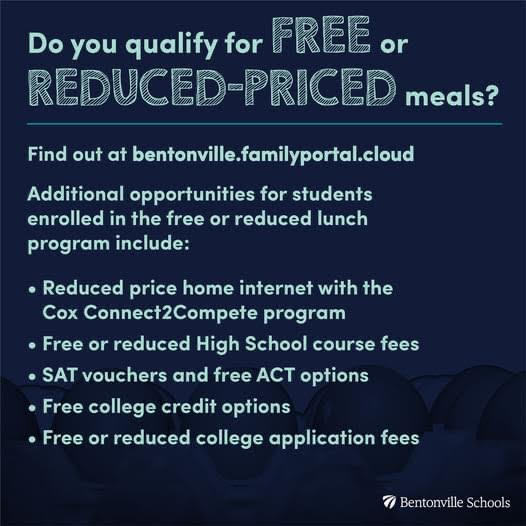 Join us for our upcoming lunch & learn opportunities! These sessions are invaluable to parents. Grab your favorite sandwich and we'll see you there! #whereexcellencelives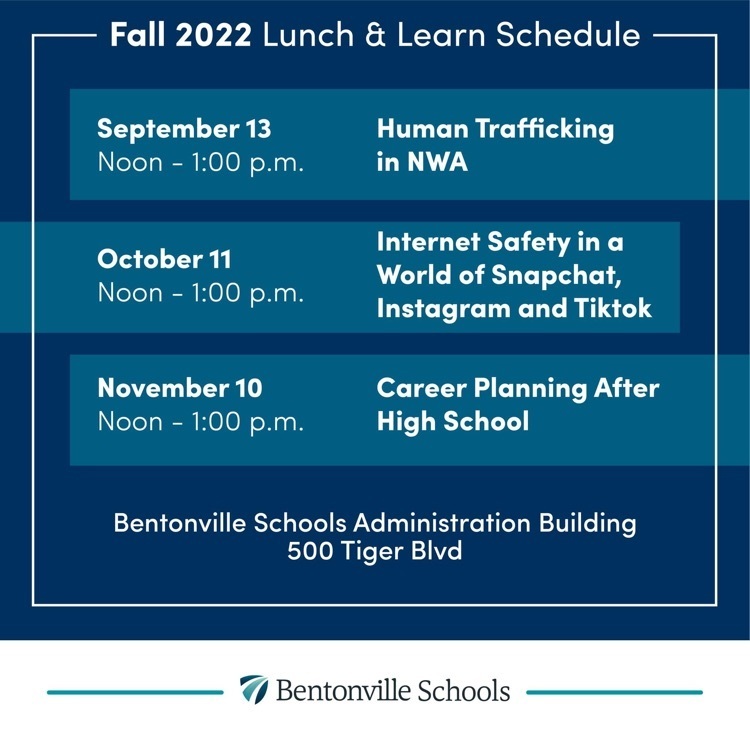 Check out the latest grading policy updates and clarifications.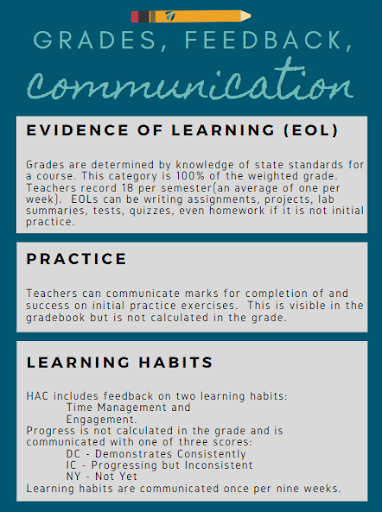 Club constitutions are due this Thursday, 9/15. New and existing clubs must submit a constitution.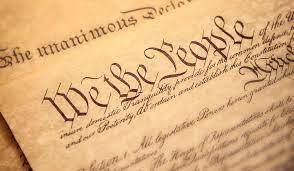 Students and Parents: Join us Wednesday, 9/14 from 4:00-6:00pm for our yearly College and Career Fair!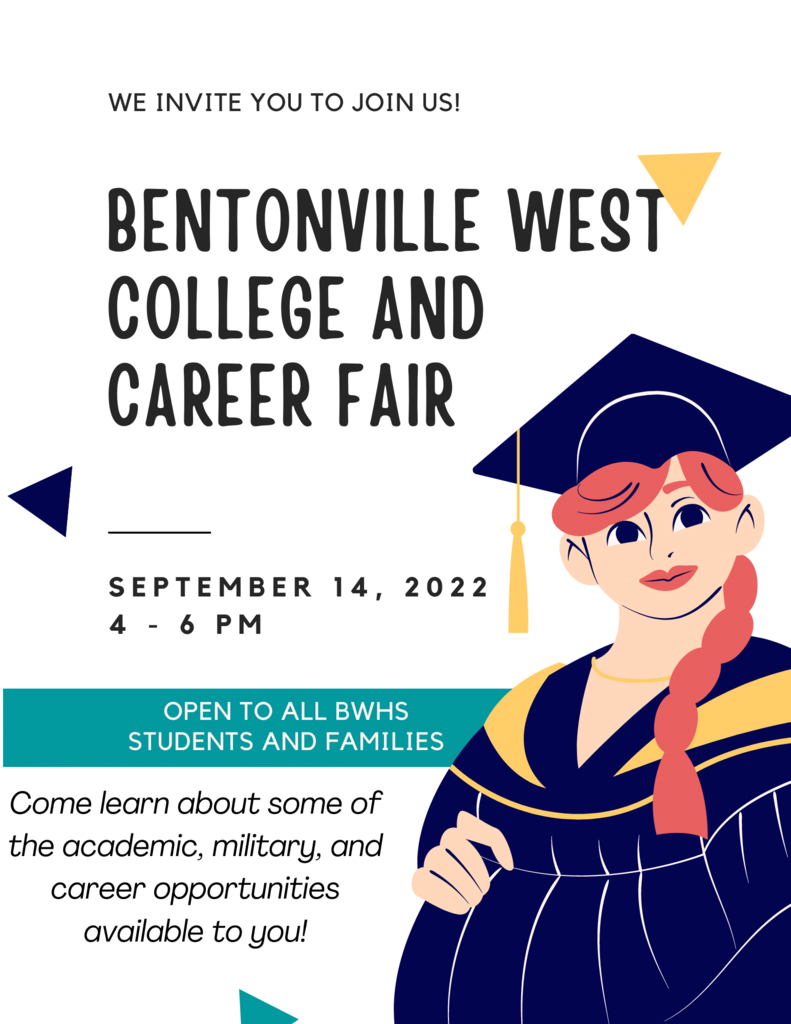 Students in Mr. Holder's Physical Science class wrapped up their first week in the lab. Students applied scientific problem solving to determine the reaction of two ingredients. Hands-on learning is the best!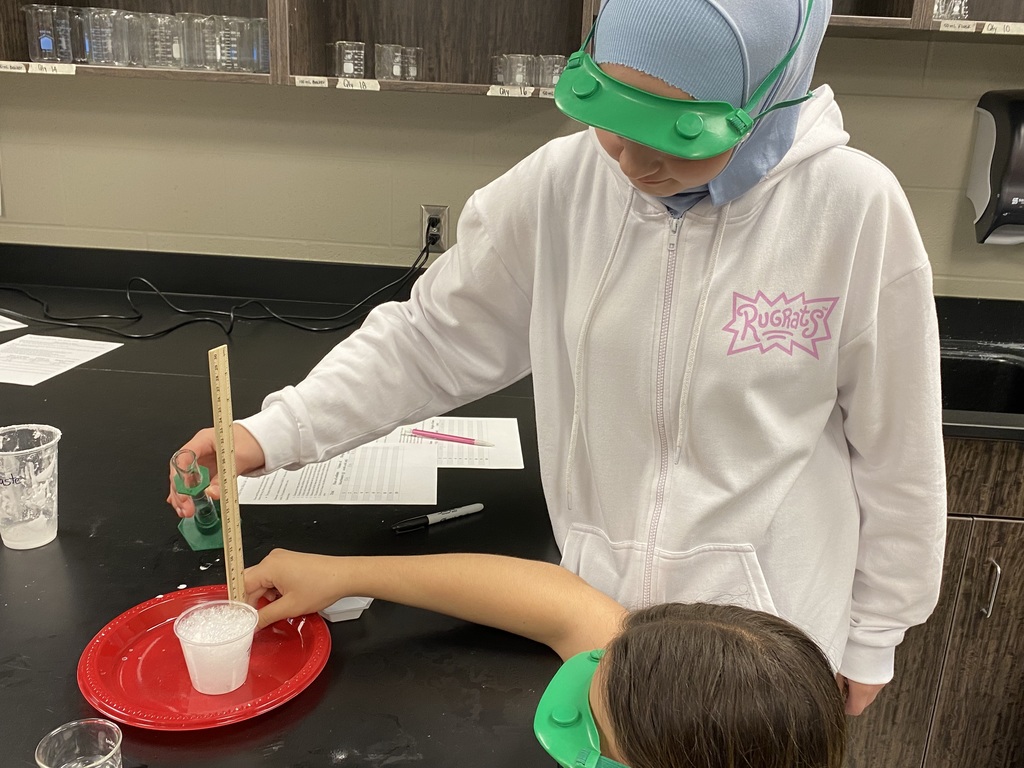 You asked. We answered. New improved hours for parents on Open House day. All students in grades 9-12 are needed at Open House. It is a time to ensure you have completed all paperwork and needed information, fines, fees, permits, books, bus information, etc. The first place you can get your schedule is at this event. Welcome back.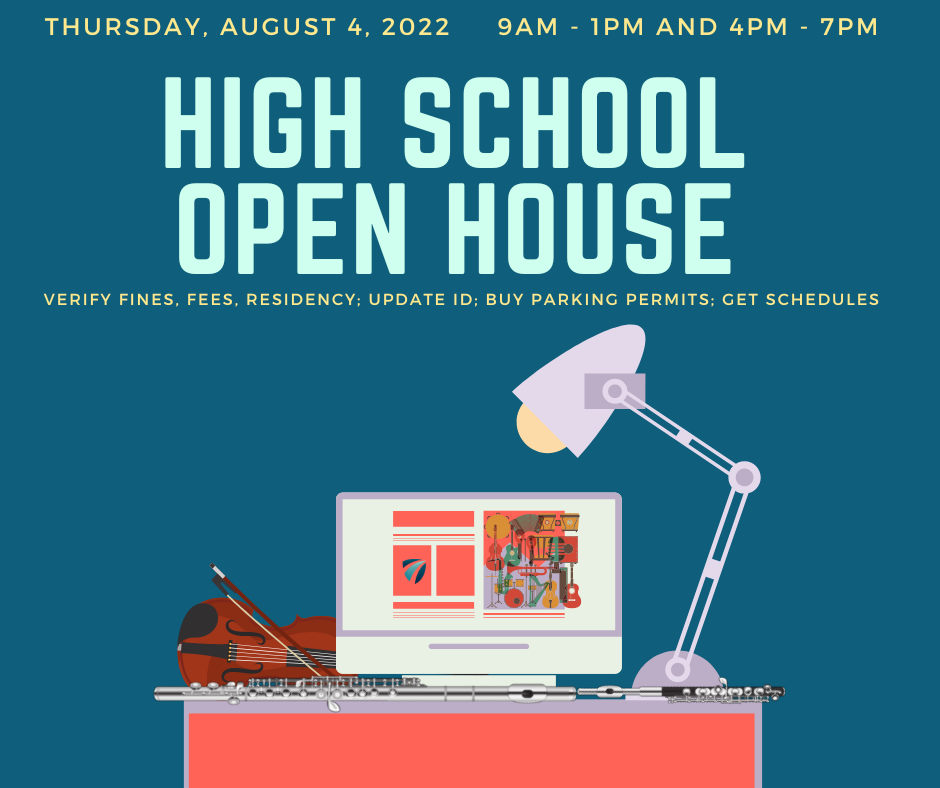 Best wishes to the Class of 2022 in their next adventures.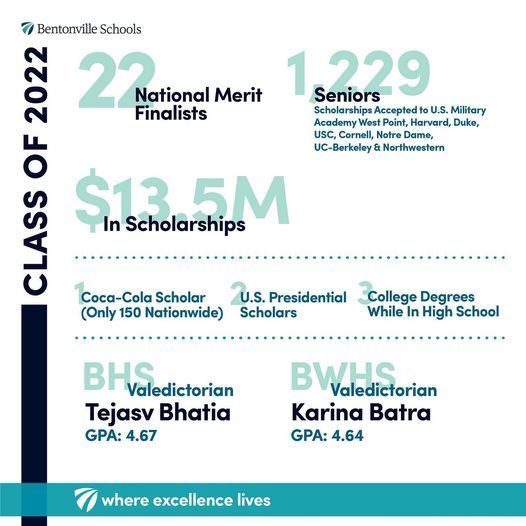 See Something. Say Something.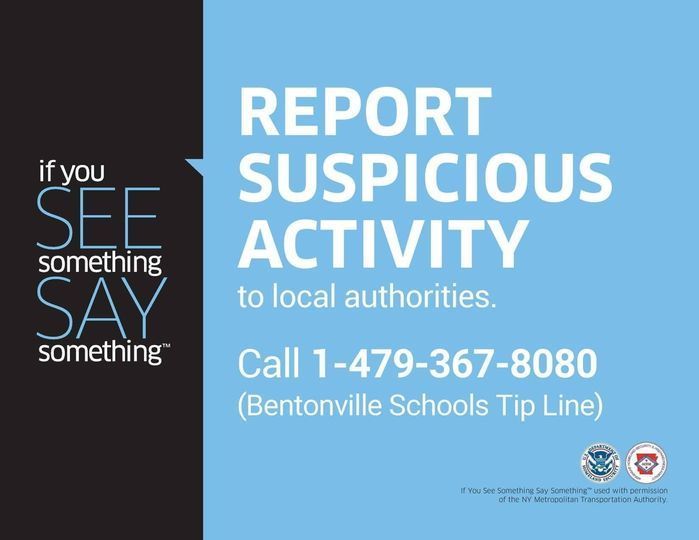 Welcome back Monday, August 15.

Free ACT tests, free college apps, and more benefits come with approved free lunch. Lunches will be charged this year unless you complete the free lunch form online. Have you added money to your school meal account? The federal government has withdrawn its blanket free lunch options so, on the first day of school, students will be charged for each food they buy in our cafeterias. Breakfast will cost $2.05 each day, and lunch will cost $2.85 (K-6) or $3.05 (7-12) each day. Visit bentonville.familyportal.cloud to add money to your child's account or click on the "Guest" button to find out if your family is eligible for free and reduced price meals. Don't wait! This is the perfect time to start preparing for the new year! #whereexcellencelives